At the recent Storage Field Day event, Solidigm presented the new D5-P5430, a massively dense NVMe QLC SSD available on the new E3.S EDSFF, U.2 and E1.S form factors. The launch was coordinated with Supermicro, an early adopter of the EDSFF specification that recently introduced a new server family offering support for E3.S SSDs.
Top Features
From a capacity standpoint, the solution is very appealing. The new range of Supermicro servers accept up to 30.72E3.S EDSFF SSDs. Considering the announced capacity of 30.72 TB per single Solidigm D5-P5430 E3.S SSD, a fully populated 2U chassis provides 983 TB of raw capacity.
The scalability benefits of the solution are noteworthy too. The EDSFF form factor was developed by an industry consortium in collaboration with the Storage Networking Industry Association (SNIA) to address longstanding issues and inefficiencies of standard storage form factors that were inherited from the mechanic hard disk drive era.
What's most interesting about the density achieved by these next-generation architectures is the set of sustainability benefits that comes out of it. The recent Storage Field Day 24 industry event sparked some very interesting conversations on the topic.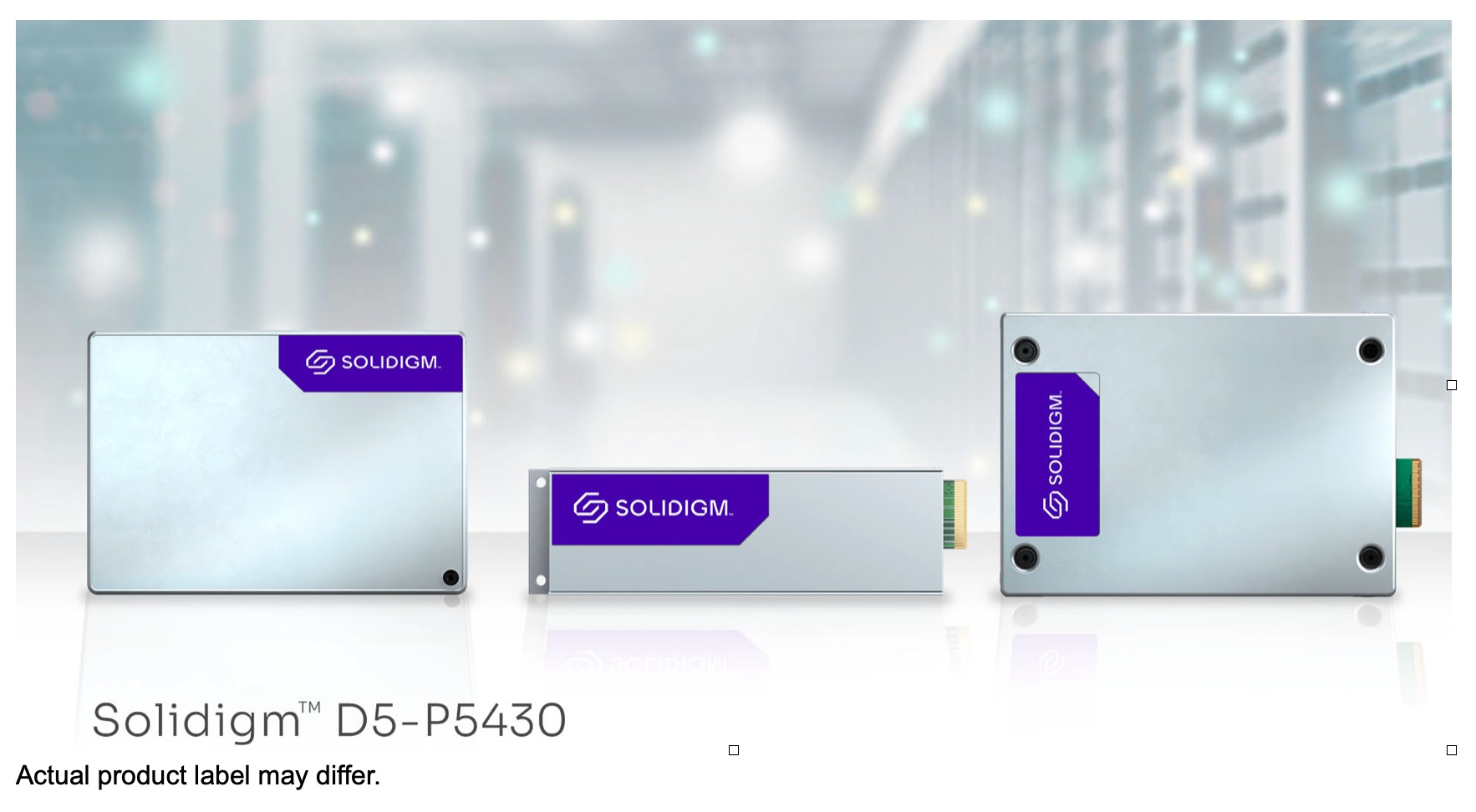 Three Goals of Sustainability
The impact of recent energy price hikes is felt across organizations, especially with those running infrastructure at scale. To counter that, IT teams have started scrutinizing energy efficiency of all infrastructure components, starting with CPUs and storage.
From a practical standpoint, organizations look at achieving three sustainability objectives:
cut back energy consumption
use greener energy sources
reduce greenhouse gas emissions (GHG) as a compound of the first two objectives
In order to achieve a low energy footprint, they must understand the energy efficiency of a solution and its overall impact when operating at scale. Putting performance and impact of load levels aside, several factors come into consideration when looking at the basic building brick of a storage infrastructure (in this case, Supermicro's 2U chassis populated with Solidigm D5-P5430 E3.S SSDs).
The capacity and the physical footprint allow us to determine the density. The more capacity can be packed into a smaller footprint, the denser a storage system is.
Storage density is important from a sustainability perspective. Where capacity is the deciding factor over performance, the Watt/TB measurement helps determine how energy efficient a given storage system is.
At similar price points, using a single 2U server to achieve 960 TB raw capacity with an arbitrary power draw of 1000W (taking a value out of the blue) is way more sustainable than using two 1U servers with 480 TB raw capacity each, and a power draw of 700W each (again, random value).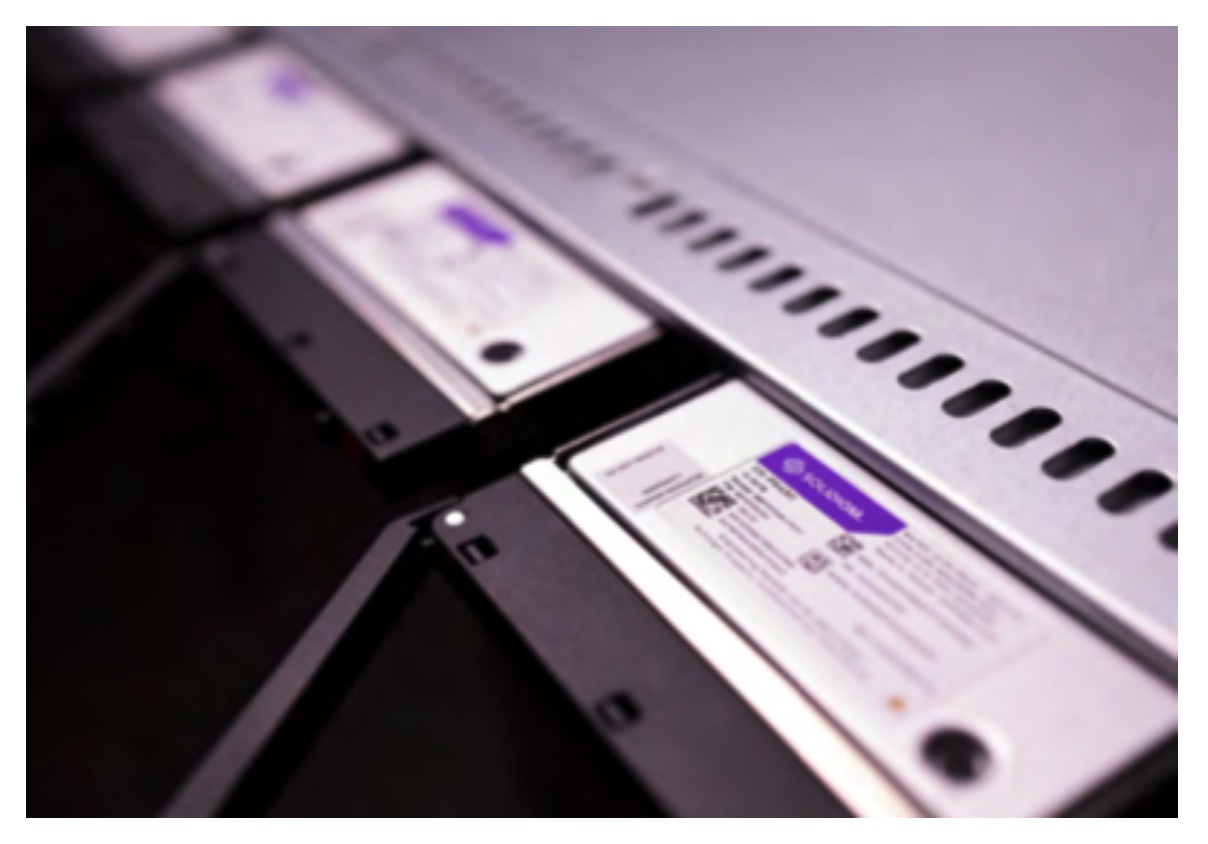 Besides power draw, thermal dissipation requirements grow with the number of servers deployed. Thermal dissipation primarily depends on datacenter HVAC systems, and therefore snowballs energy consumption.
While this may not be important for single digit deployments, it becomes a critical issue when operating at multi-petabyte scale. Increasing the storage density allows organizations to fulfill capacity requirements with less hardware, and thus reduce thermal and energy requirements compared to non-optimized form factors or previous-generation hardware.
Improved energy efficiency will also lead to a reduction of GHG emissions and help improve ESG reporting. Combined with other measures (for example using renewable energy sources to power their data center), this can lead to more sustainable operations.
Additionally, there is the matter of future scalability. A 30.72 TB E3.S SSD may be impressive today, but in a couple years the capacity of E.3 SSDs could significantly increase. This will lead to even denser systems, greater energy efficiencies, and further GHG emission reductions.
Conclusion
The combination proposed by Supermicro and Solidigm enables a seamless multi-petabyte scale storage that is ideal for organizations like hyperscalers, xSPs, and large enterprises with an ever-growing need for capacity-oriented storage. Alternatively, from a sustainability perspective, it ensures greener storage deployments with a significantly reduced energy footprint.
To listen to the conversation, check out the Gestalt IT Roundtable featuring Supermicro and Solidigm, recorded at the recent Storage Field Day event. 
For a better understanding of the scope of sustainability in enterprise storage, be sure to check out "Measuring Sustainability in Enterprise Storage" a story that discusses this in detail. 
Watch the full discussion on our website with Solidigm and Supermicro.