I recently had the opportunity to interview Chris Le, Senior Product Marketing Manager at VMware, and discuss VMware Secure Access. Chris provides a high-level introduction to SASE, and then we discuss some of the solution's finer points. In this blog, I will cover what I learned from that interview and why I feel VMware Secure Access is the hero that 2020 needs!
Building on a Solid Foundation
VMware Secure Access isn't an entirely new service; they are building on an existing solid foundation within the SD-WAN portfolio. They can bring additional security and access services online quickly and globally by utilizing the network of POPs that they already have in place.
Two things stand out for me here, the time to market will be a lot quicker than starting from scratch, and the ability to deploy new services alongside existing services means that onboarding of existing customers to new services should be as easy as flipping a switch.
VMware also has a strong history in the Horizon Workspace suite of products. VMware Secure Access complements this and brings together the whole package, meeting the modern workforce's demands. The flexibility of access without compromising security is the dream for IT departments everywhere.
Cloud-First Scale and Flexibility
From the very beginning, VMware approached SD-WAN with a view of it being a service to consume. This meant that they built it close to all of the other popular services. Taking scalability and redundancy seriously, just like any other service offering you would expect in the cloud.
Secure access is deployed as software into their POPs; these locations are already kitted out to have redundant power, connectivity, highly available hardware, and all the other peripheral services that are needed. Scaling SASE is a matter of deploying more software Virtual Machines, meaning that VMware can offer dynamic increases to its customers' meeting demand as it grows.
With everyone working from home, this flexibility is paramount; traditional solutions based on Firewalls and VPN concentrators often require ordering additional equipment and installation into your data centers before you can scale out the offering to your users.
With SASE, you can also integrate with existing third-party solutions, such as those from Zscaler. Service chaining compute, security, and analytics services seamlessly into the traffic path allow you to maximize existing investments and ensure you maintain the highest levels of compliance when needed.
User-Centric Experience
What impressed me the most with VMware Secure Access as I learned more about the product and spoke to more of the team was that they are building a user experience centered around the remote workforce of not just today, but the future.
Traditionally we have used locations to create a perimeter of security. As things moved on, we started to bring trusted devices into that perimeter via VPN and MDM solutions. The workforce of the pandemic suddenly changed this paradigm.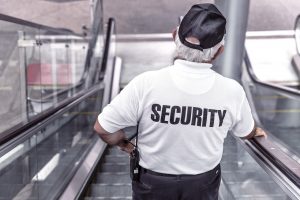 Every location is a potential office; every device is a potential access point. We need solutions that allow the user and their credentials to control access and policies. Multiple users in the same home will require different security posture. My access to a corporate O365 service needs to be protected. My partner watching Netflix, not so much.
On the flip side, companies need to know that their data is protected and that only the users with the relevant permissions have access to the services and locations they require. That data isn't exfiltrated on untrusted devices.
VMware Secure Access provides a multitude of access options, and you can build a robust policy framework that dictates the experience the users receive. Trusted devices will have a greater level of access, untrusted or unmanaged devices will require access to applications via web-based secure environments that keep data from flowing to an unknown location.
To learn more about Secure Access Service Edge, head on over to https://www.velocloud.com/secure-access-service-edge.