As Enterprises adopt Cloud, they're focusing on game changing technologies like automation, data center analytics, networking, and security operations. Our Cloud Field Day presentations include introductions to key companies, product deep dives, and live technology demos. We hope you'll join us as we talk cloud native networking application migration and monitoring strategies for key companies in the Enterprise Cloud world. Our next Cloud Field Day event is October 18th and 19th and we hope you can tune in live or watch the recordings. Here's a quick overview of what to look forward to.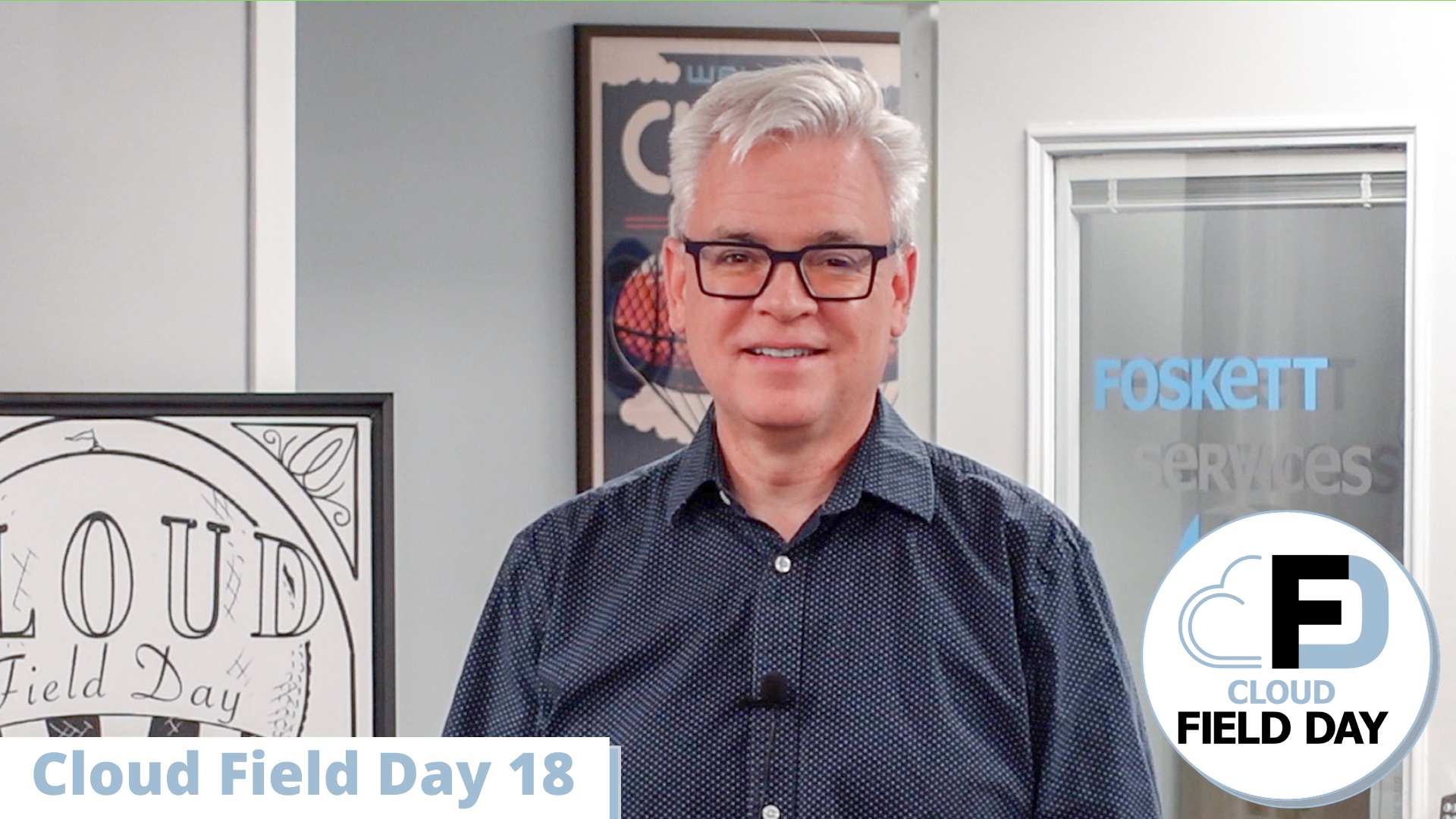 Event Schedule
Cloud Field Day is broadcast live on LinkedIn and on the Tech Field Day website starting at 8AM Pacific on Wednesday the 18th and Thursday the 19th, with more presentations throughout the day. All of our sessions will be recorded and posted to YouTube in case you miss anything. We'll start with Juniper Networks on Wednesday at 8AM and it's all about automation and analytics. We'll talk about HashiCorp Terraform and AI clusters with Apstra as Juniper helps customers to become data center analytics superheroes. Then we'll have a special introductory session with a brand new company in the telemetry and log analytics space, Mezmo. Prosimo presents after lunch following on their well-received sessions the previous two years. They're enabling developer friendly self-service cloud network infrastructure connecting just about anything out there. We'll wrap up the day with AMD who gave us a lot to think about last month during the Tech Field Day presentations at VMware Explore.
Thursday starts with VMware at 8AM. They're presenting Day Zero through Day 2 Solutions with VMware Arya Transformer, Arya Operations for Networks, and Tanzu. Then we'll have WEKA at 11AM presenting their amazing data platform that is powering the AI revolution. Fortinet presents at 2PM automating threat response in the cloud to inform the application development process. If you're worried about application security, you can't miss this session.
You can also catch the Tech Field Day delegates on a special episode of the On-Premise IT podcast on Tuesday and we'll have more behind the scenes Shorts, Tech Talks, and extras recorded live from Silicon Valley.
Tune in to Our Sessions or Follow Along
All of our sessions are broadcast at LinkedIn and the Tech Field Day website and they're recorded and shared on the Tech Field Day YouTube channel. We welcome participants on X/Twitter, LinkedIn, and Mastodon using the hashtag CFD18. you can learn more about Cloud Field Day and our panel of independent technical influencers by visiting the Tech Field Day website. Each of our delegates has their own blog, podcast, or social media presence where they share their thoughts and insights on enterprise technology from servers to storage to networking and beyond. Thank you for joining Cloud Field Day live October 18th and19th or on social media. While you're there, please subscribe on our YouTube channel and follow us on LinkedIn for more great Field Day content.