Managing the entirety of the modern network can take its toll on IT practitioners, especially now that work from home has become a norm for many organizations. Presented at July's Mobility Field Day event, the Arista Networks Cognitive Campus provides a platform for IT organizations to intelligently manage their decentralized network, driven by stream-state databases and artificial intelligence.
Expanding the Scope of Enterprise Networking
Following the COVID-19 pandemic and the ensuing rise of work from home policies, enterprises have had to completely rethink the way they do networking. After all, many employees and resources now exist and operate outside the traditional office, and with tools like video conferencing software in high demand, the network of today needs to be as agile and decentralized as the end-users that leverage it are.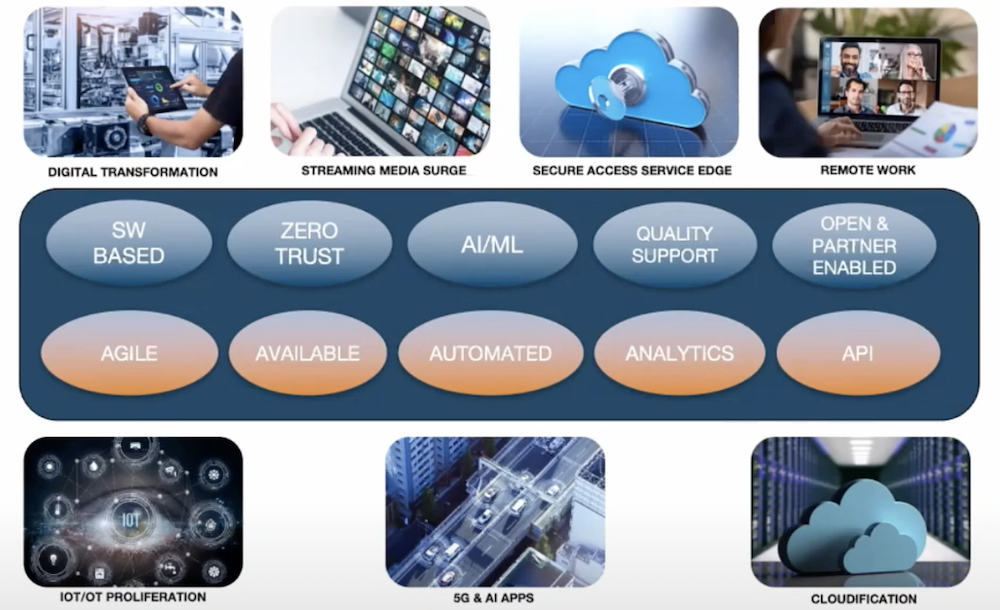 In light of this growing complexity, new technologies like artificial intelligence (AI) and software-defined networking solutions like SD-WAN provide IT departments with methods for making networking more adaptable and available in a decentralized world. The trick for IT practitioners then becomes finding ways to incorporate these technologies into their existing infrastructure, integrating them with the tools already at play without breaking anything.
Arista Cognitive Campus Architecture
Arista Networks feels they have just the solution to the issue of decentralized networks by way of their Cognitive Campus networking solution. Cognitive Campus builds off of several entrants in the Arista product portfolio to create a comprehensive approach to networking for modern enterprises.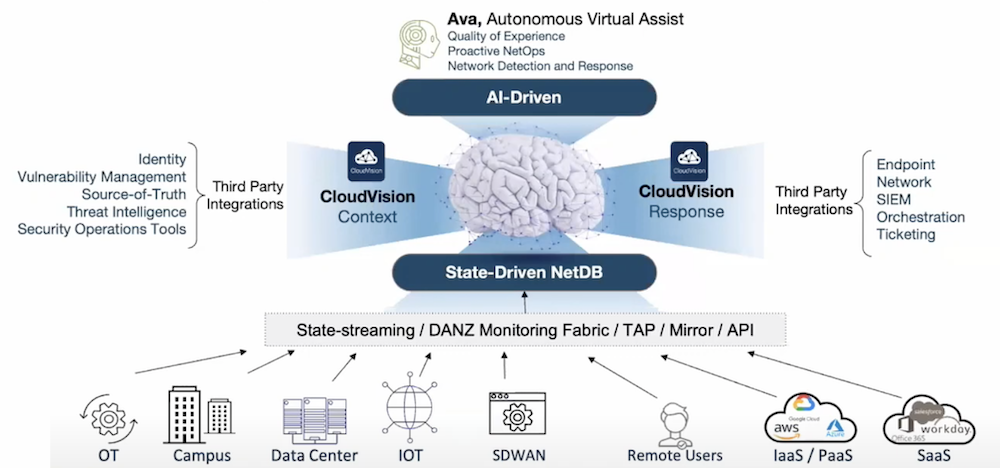 As shown in the diagram above, Cognitive Campus builds off of state-driven databases in NetDB, which intakes state streaming information sourced from Arista's DANZ monitoring fabric. Atop the stack lies Ava, Arista's autonomous virtual assistant, which leverages AI to detect and respond to incidents and outages within the network. All of this is built around CloudVision, which is the core orchestration platform that ensures every part of the stack works smoothly and effectively while also providing insights into data collected across the network.
Understanding Arista Products in Cognitive Campus
Arista showcased the Cognitive Campus solution while presenting at July's Mobility Field Day event. There, Ed Chapman, VP of Wireless and Alliances at Arista, showcased the Cognitive Campus solutions and the products therein.
According to Chapman, Arista Cognitive Campus is purpose-built to address the needs of customers and does so consistently. Here are just a few of the problems Cognitive Campus solves:
Unified Edge: Centralizes wireless and WiFi connections with the possibility to scale up to 100K edge devices with up to 5GB ethernet and uplinks
Built-In Security: Leverages the Ava AI and Arista's acquisition of Awake Security to provide segmentation and threat analysis required for zero-trust security approach
Client/Device Troubleshooting: Identifies and analyzes root causes of issues driven by Ava AI
Risk Compliance: Uses same risk analysis above to map configurations and vulnerabilities
Automation & Assurance: Builds off of CloudVision to orchestrate network operations for zero-touch provisioning
With all of these benefits combined, Arista Cognitive Campus creates a unified approach to managing networks, no matter how decentralized.
Zach's Reaction
A solution like Arista Cognitive Campus incorporates all the various tools at play in a network under a single platform, making managing them at scale a breeze. Want to learn more about all the products behind the Cognitive Campus platform? Watch the rest of Arista's Mobility Field Day appearance as they dive deep into the technical aspects and performance of the facets of Cognitive Campus.