Troubleshooting network issues for remote employees is hard, that is, unless you have a tool that can show you what their connection looks like from their perspective. Displayed at July's Mobility Field Day event, the product line from PathSolutions offers an automated solution to the problem of troubleshooting wireless networks for remote end-users.
A Lack of Visibility in WFA
In light of the "work from anywhere" (WFA) nature of today's enterprises, the network as it was once is simply no more. Now, many enterprise networks grow increasingly decentralized, and traditional tools that once provided visibility across an environment can no longer cut the mustard.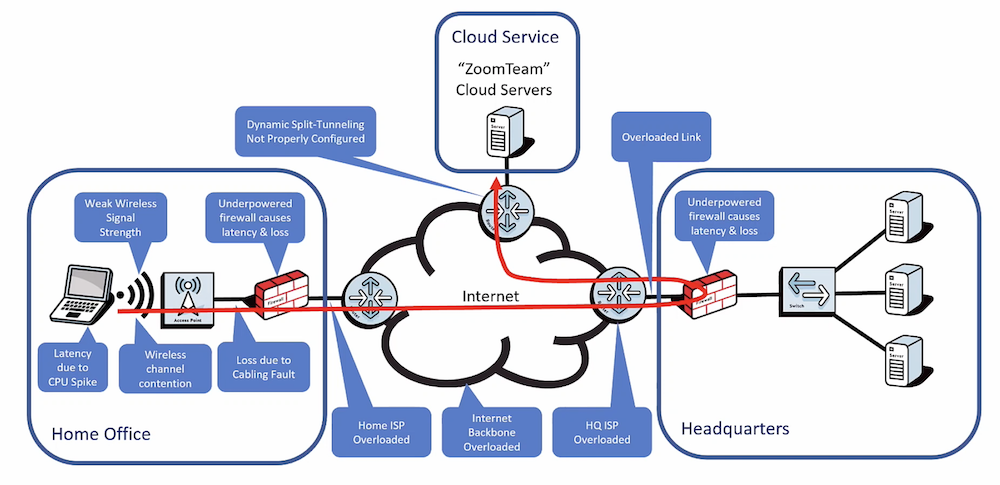 As such, many networking engineers may struggle with the task of troubleshooting issues without the correct visibility to do so. After all, if a remote employee is struggling to connect to the internet, there could be an entire laundry list of things that could be wrong. Without having any insights into home network setups or devices, IT staff are practically left in the dark, unable to help address the issue(s).
Automating Troubleshooting through Wireless Visibility
PathSolutions provides IT organizations with a method for seeing the extents of their WFA networks with their TotalView solution. It all starts with an agent, downloaded and executed on the user's device, that collects data from each element along the network workflow from the user's perspective.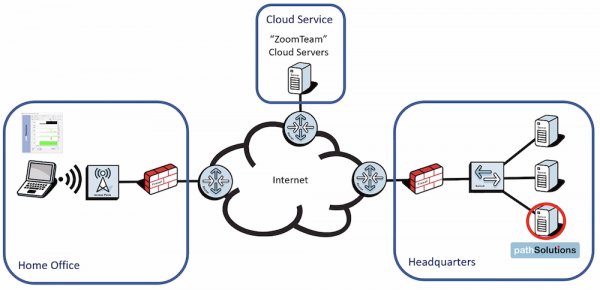 Then, the IT admin automatically receives a "bill of health" consisting of the agent's results, detailing the user's laptop status, signal strength, SSID report, throughput and speed test results, etc., gauging the user's network connection from their device to the internet and back. Armed with this information, the IT staff can then make informed decisions as to what actions to take, whether it be asking the user to move closer to their router, reboot their access point, contact their ISP, or what have you.
Digging into PathSolutions
PathSolutions appeared at July's Mobility Field Day event to display their TotalView product. During their presentations, PathSolutions' CTO, Tim Titus, showcased TotalView, as well as their RemoteView tool, and how they automate troubleshooting in distributed networks.
In his explanation of RemoteView, Titus showed how the tool can be run on individual Windows computers to carry out ad-hoc and continuous testing of the device for rapid troubleshooting. RemoteView reports in a centralized window with centralized test prescriptions to help IT admins act quickly and effectively without having to dig into multiple different tools.
Zach's Reaction
Having watched PathSolutions' past Field Day appearances, I'm excited to see how their product line has expanded to include RemoteView, making troubleshooting remote employees a snap for IT admins.
Learn more about what PathSolutions has to offer by watching all of their Mobility Field Day appearance and visiting their website.