Amid intensifying competition, and pressure to adapt with changing trends, many leading vendors in the storage market have digressed from their purview, shedding their unique identity to closely mirror a fad or a competitor. Only a select few have remained true to their craft, working on strengthening their foothold in known territories. We met with one such company at the VMware Explore US 2023 – Infinidat.
In the storage market, Infinidat has the reputation of being the bastion of pure storage-as-a-service for its ability to provide storage in all its glory. Infinidat's line of storage solutions are robust and rugged – what you'd expect to see in an old-fashioned storage vendor's portfolio – and have remained unapologetically so through the years.
This is noteworthy in the current climate where, in a mad dash to embrace the next big trend, companies are seen veering off-course and trading off their originality for alternative identities.
We sat down with Eric Herzog, CMO, to discuss all things storage, including their newest releases.
The True North
Over the years, Infinidat, the company – and the concept – has gained ground, becoming the muscle and sinew of a storage industry that is diverging and converging constantly. It's badge of distinction, from the beginning, has been an unchanging focus on big storage.
Thanks to that, it today holds a unique position in the market, ahead of many of its contemporary rivals. Unlike some of them that have pivoted to penetrate unrelated market segments, Infinidat has remained true to its field and customer-base, getting better and better at white-glove storage service with each new launch.
31% of its customer base is made of small providers like MSPs (Managed Service Providers) and MHPs (Managed Hosting Providers), whereas the remaining are industry powerhouses and giants.
Being undistracted by fleeting trends has also paid off in other ways. For example, it has earned Infinidat the golden reputation of a high-quality storage vendors, something that is hard to build at the high end where new demands put existing technologies to test.
Empowering the Small Players
Besides being a household name in high-performance storage, Infinidat is known for something that is way more consequential. Right from the beginning, it has put a bulk of work in the user enablement, and to that end, it has simplified and optimized its solutions over and over to warranty easy consumption. This has come to the aid of the small providers that share the marketplace with the bigger players.
"Our focus is on the high end, but we have some smaller customers, particularly CSPs, MSPs and MHPs who they can't afford the big engineering teams like Microsoft and Amazon do," said Herzog.
For these customers with limited resources, Infinidat offers solutions that provide a solid storage base to build their applications, backups and infrastructure on. Their market research shows that adoption has kicked off significantly in these mid-size companies over the past few years, with customers saving up to 75% of TCO with Infinidat solutions.
More options are being added to the portfolio aiming service providers that require powerful storage in small scale, the first of which is the SSA Express Software. The SSA Express Software brings a mini 320 TB all-flash array inside a hybrid array.
To ensure that users get the most use out of their investment, next up, Infinidat is launching a scale-up architecture. Following this announcement, Infinidat will ship 60% and 80% loaded rack unit configurations. Although a fully loaded config will still be available for those who need it, the lesser configurations will empower smaller datacenters that require high-end storage systems matching their primary datacenters, in smaller sizes.
Are these smaller arrays built to be at par with the power and performance of their bigger and more muscular counterparts, we asked.
Herzog replied that the minis are cut from the same cloth as the rest of their solutions. "We have the same exact parameters for this small all-flash array embedded inside a hybrid. So it comes with all of our cybersecurity and performance features," he said.
The new all-flash arrays will offer the same 35 microseconds latency, high availability and performance guarantees.
In lockstep, Infinidat is also expanding its big-size storage line with a larger all-flash array. At the top end, this will have a capacity of 6.6 PB, packed within a single 42 rack unit. This is twice the largest size flash array they have had until now.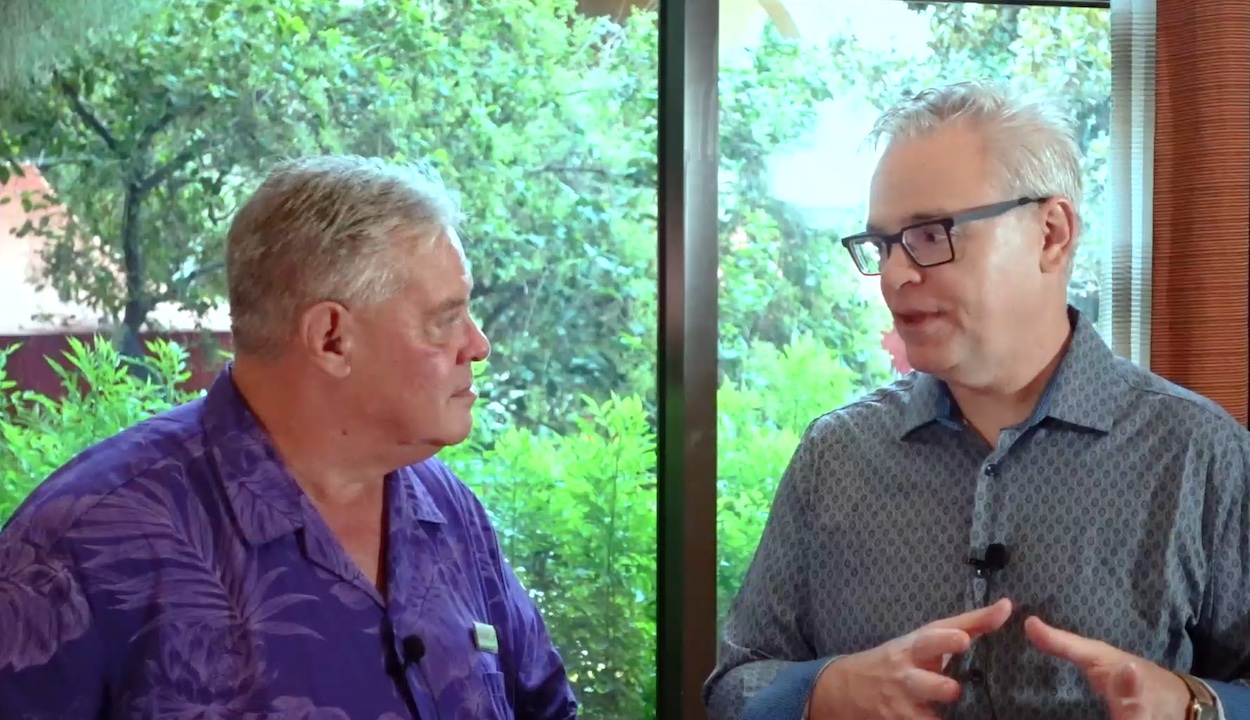 Price Models
Infinidat offers two pricing models – software-as-a-service and elastic. With the former, users pay like they would their energy bills. The amount, in this model, fluctuates with usage.
With the latter, users have the flexibility to scale as they go. The elastic pricing is an on-demand capacity model that allows users to start small, and save on infrastructure when capacity needs are steady or just low, but all the same have the option to scale up when required.
Extras
Infinidat layers in data protection features for its storage solutions to ensure data safety. InfiniSafe available on the InfiniBox platform and on InfiniGuard, offers capabilities such as immutable snapshots, a clean isolated environment to save the immutable copies in, and logical and remote air gap so that users can choose to logically cut off the copies from the network, and access them locally or remotely.
In addition to these, Infinidat offers an RTO of 20 minutes on InfiniGuard, its backup appliance – no matter the amount of data.
Infinidat added a new component to this recently – Cyber Detection. Cyber Detection on InfiniSafe is a scanning option that allows users to screen file, block, workloads, and database individually at preferred intervals. The scan results tell users the copies that are infected, and the known good copies to which to roll back.
Wrapping Up
In the race to come out first, where companies often undermine their distinctiveness, Infinidat is an example of how never losing sight of the core strengths and working to cultivate one's essence can lead to continued success. Infinidat masters the art of balancing by settling in the sweet spot between chasing trends blindly and staying on the beaten path. That reflects in its expanding portfolio and partner base that keep it thriving in the competitive and ever-shifting world of storage.
To know more about Infinidat's new solutions, be sure to check out their website, or feel free to reach out to their team with any questions at [email protected]. Watch Infinidat's presentations from this past Storage Field Day event for more information on their storage solutions. Also be sure to read this Gestalt IT exclusive that talks in-depth about the new InfiniSafe Cyber Detection.