The home of containerized applications used to the cloud and datacenters. Now a large number of them live at the edge of the network. Often on unfinished infrastructures, these applications falter to provide the agility and flexibility they are known for.
At KubeCon 2023, we met with Michael Maxey, VP of Business Development, ZEDEDA, to talk about ZEDEDA's new announcement – the Edge Kubernetes Service that delivers Kubernetes as-a-service in distributed edge environments.
A Thorny Challenge
Increasingly, companies are feeling that the underdeveloped edge infrastructure is taking a heavy toll on their application delivery. Kubernetes would be the de facto choice of orchestrator for managing these applications, and according to reports, about 35% of users are already using it for the edge. But these companies are feeling the inherent complexity of Kubernetes making adoption a zero-sum game.
Is Kubernetes the right fit for the edge? "Kubernetes makes sense at the edge because it's the dominant container platform on the planet. If you're using it in the cloud, and everywhere across your enterprise, then it makes sense to use it at the edge, even though the edge is very different," replied Maxey.
Moving VMs and containerized workloads closer to the users has its merit, but it comes with a unique set of complications. There are significant technological and logistical barriers. "Sending an IT person to fix something to the edge is a helicopter flight. $25000 to $30000 to just get the person to the site. You really have to think how it is going to be always available. You have to architect your cluster and your node around that. The costs of mistakes are really high," cautions Maxey.
This is exacerbated by the plethora of challenges like lack of a reliable network connection, constrained availability of resources, and physical security risks.
Kubernetes offers a way to manage these distributed workloads in a streamlined and centralized fashion by abstracting out the infrastructure onto a unified layer. It has a lot to offer where scalability, resilience and security are concerned. But Kubernetes needs a cloud-like infrastructure to deploy.
"The edge and Kubernetes come together like a magic sandwich. But the reality is, a lot of our customers have been going down this road for a number of years – they've been deploying Kubernetes at scale, and they have plowed through a lot of those barriers," told Maxey.
Out of the box, it takes a significant amount of compute and storage as the software tends to get bloated. Besides, being designed for datacenters, it works most efficiently when the servers are in close distance. In other words, it is not cut for the resource-starved, spread-out environments of the edge where networking is problematic.
One Source of Support and Delivery across Thousands of Sites
So how do edge companies overcome the high barriers of deploying and managing Kubernetes and make it run on the light-weight hardware at the edge?
With their deep experience in edge infrastructure orchestration, ZEDEDA has cut a way through. Their primary offering is an edge orchestration and management layer that allows businesses to deploy and manage edge servers, and put workloads on top of it like in the cloud. "It is super-easy for customers to set policy, connect nodes, and pull down state, all at scale," said Maxey.
With the Edge Kubernetes Service, ZEDEDA takes the platform a notch higher. With Kubernetes delivered as a service, users do not need to touch the underlying infrastructure or have specialized IT skills on premises. ZEDEDA provides full lifecycle management. All management and maintenance works are handled by ZEDEDA, giving users a fully hands-off, lights-out experience.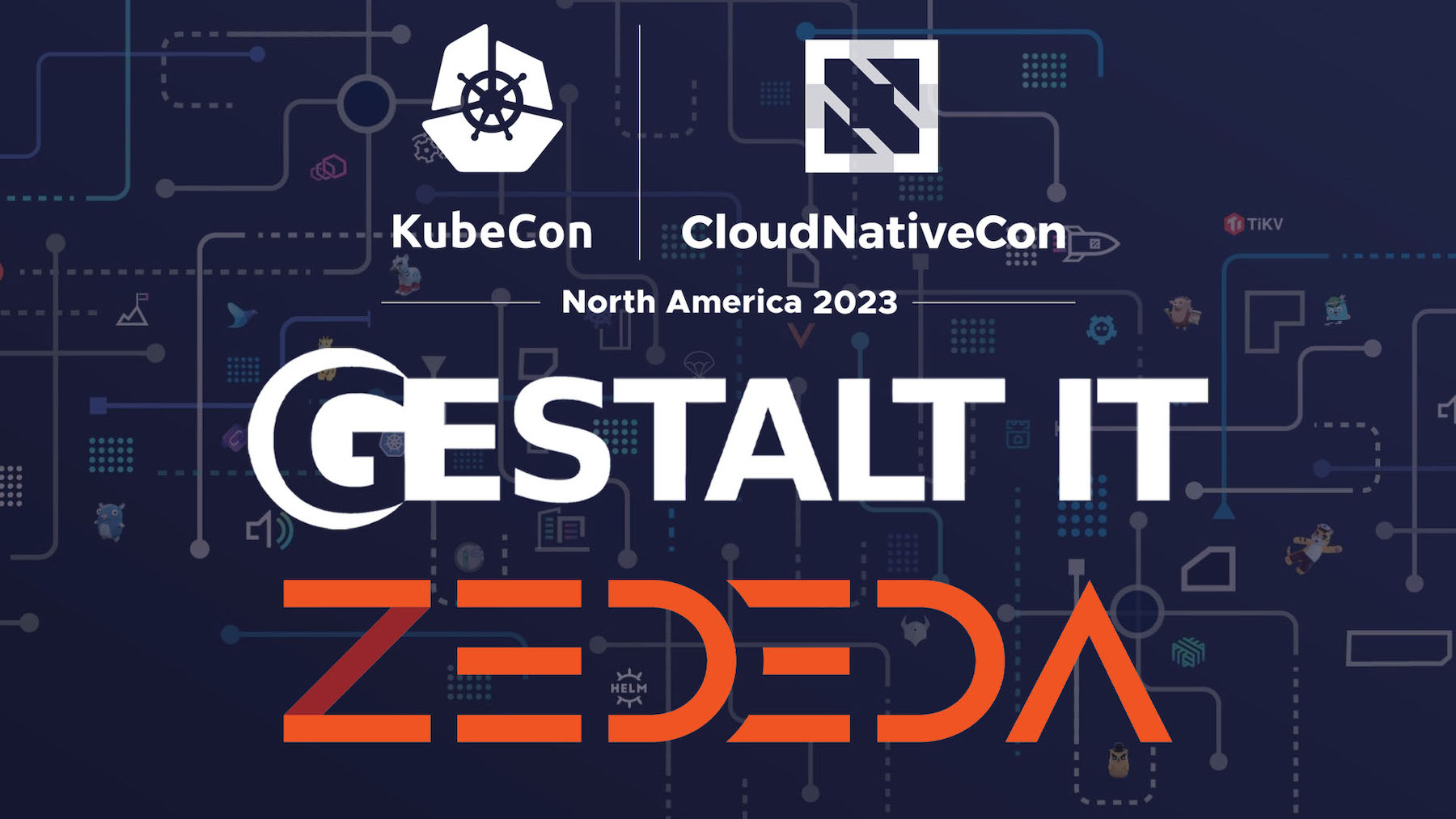 "One of the unique challenges at the edge is the fact that you generally don't have a lot of staff or hands-on resources. You need something that is proven, supportable, and works because you just don't know what's going to happen out there. It's smart to have Kubernetes be a part of that supported aspect of the infrastructure instead of having that be part of the bring-your-own," Maxey says.
The solution is expected to transform how enterprises use Kubernetes at the edge. The goal is to empower edge companies to adopt Kubernetes in a frictionless and reliable fashion, and in doing so, it will add fuel to the edge containerization movement.
The solution includes a runtime that is managed and supported by ZEDEDA. "We're rolling out the runtime that connects up to an orchestrator."
ZEDEDA has integration with all of the popular orchestration platforms, namely Avassa, Rancher, Rafay and VMware Tanzu. "We are providing basically the underlying layer that allows orchestrators like Rancher and Rafay to run. We're very similar," told Maxey.
Be sure to check out the full interview from KubeCon 2023. For more such interesting conversations, keep reading here at Gestalt IT.