Scality is one of the top file and object storage providers across on-premises and cloud. The company has worked with Gestalt IT for many years and has used our Tech Field Day events to highlight its development and its products since 2016. Gestalt IT's Stephen Foskett and Scality's Chief Product Officer Paul Speciale sat down to look back at five years of Scality and Field Day.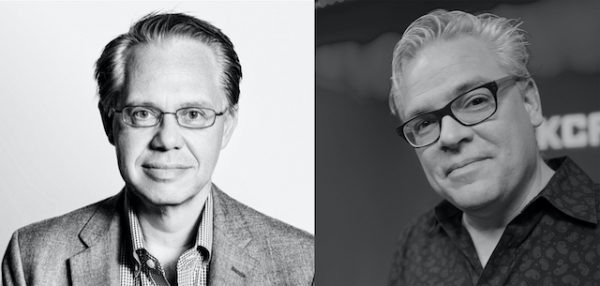 Why Cloud Field Day?
Scality's launch of Zenko at Cloud Field Day 2 allowed the company to interact with tech influencers and get real feedback on its products from the people that use them. Zenko is designed to solve the management problem of data that needs to live in both on-prem and in the cloud, and what better place to test that theory than Cloud Field Day?
Scality views Cloud Field Day as an exceptional way to start talking about its key technologies and values to the people that matter. It is this that has attracted Scality back to Cloud Field Day year after year. Scality sees the event as a great way to put the word out about its products, and its Cloud Field Day videos have drawn in clients and generated conversation time after time.
"We get a lot of people that view our videos that were published from Field Days over the years, so that drives more customer interest. It is also important for us to speak with key industry influencers. Getting this exposure to a new set of people, those who understand and can talk about the value of what we are working on in topics such as cloud-native and Kubernetes, is a key benefit of Field Day. It is extremely hard to find other venues that have access to these people," stated Speciale.
Scality needs to have better conversations with people who are making critical decisions for technology today and in the future, and the company needs Cloud Field Day to do that. People come back to Scality repeatedly and say that they have seen the Cloud Field Day videos online and want to know more.
Another highlight of Cloud Field Day for Scality is that the people make Field Day work. Not just the delegates but the people that it meets as presenters.
Since that first launch in 2016, Zenko has become an embedded product in many of the Scality solutions. Zenko has become an essential tool, and Cloud Field Day delegates noted that from the first Field Day presentation.
Cloud Field Day 9
Scality again chose Cloud Field Day to discuss its latest Kubernetes compatible products. Scality wants to be part of the dialogue in that world of cloud-native and Kubernetes, as it is intimately related to the products it delivers for the cloud.
During Cloud Field Day 9, Scality discussed its solutions integrated with Azure, its Kubernetes goals, and its multi-cloud workflow integrations on top of other clouds. The last few years for Scality has been about enabling this hybrid computing model, especially for data management across on-premise and public clouds.
"The things we talked about during Field Day have been in the works for a while, so we are ready for emerging needs in the industry. Things like Kubernetes, cloud-native, storage automation, and data management, all of these things are coalescing into new products that we are finalizing and planning to announce in the coming months. There is some big news in store for that," said Speciale.
Tech Field Day is where companies get to showcase their innovations and go in-depth into the technical aspects of the products they are developing and launching with a panel of vendor-agnostic delegates that can ask the hard questions. What's not to love about that?