Public cloud is the promised land for modern businesses. But as companies move bases to cloud, hop from one cloud to the next, or even just shuttle between cloud and on-prem, unforeseen challenges emerge. At a recent Tech Field Day event – Take Charge of Your Multicloud Environment with NetApp, we brought together experts from NetApp and Google Cloud and our delegates to chat on the topic of multi-cloud over a Q/A session. The key points of the discussion were multi-cloud use cases and how customers are leveraging NetApp's GC integrated file service to run their workloads on Google Cloud.
A Long Struggle
A fact widely known in the cloud community is that transitioning to cloud is not an easy project. Even with a cloud-first mentality, a smooth and successful move to cloud is a matter of a lot of good luck and infinitely more hard work.
No one said the journey to cloud was going to be a weekend project, or even something to be wrapped up inside a month. For some businesses, and depending on the scope of the migration, cloud may very well be a multi-year project. But it's high time that the processes and procedures got simpler, and less daunting.
The Outcome of an Enduring Partnership
The Google-NetApp partnership is not new. For many years, NetApp and Google Cloud have worked collaboratively on various engineering projects. This time, they have come together to deliver a faster path to cloud. The solution is a file service that delivers the bells and whistles of on-prem into public cloud.
Sean Derrington, Group Product Management at Google Cloud informed that use cases for file service in GC can be seen coming from verticals like financial services, retail and healthcare. So what's prompting these companies to lift and shift to a public cloud notwithstanding the pain of the process? For one, cloud has its own incentives which make the move worth the pain. Derrington says, "A vast amount of data being unstructured on-premises, it's a good opportunity to move that into the cloud and still keep that same structure."
NetApp and Google Cloud joined houses to further this strategy. While Google Cloud offers the landing pad – a robust and open ecosystem with a spectrum of cloud-native services – NetApp gives the journey momentum. The NetApp Cloud Volumes ONTAP allows easy and quick migration of data in synchronous models between on-prem and cloud. Specifically for DR use cases, it provides easy data replication, failover and DIY compute and storage capabilities bringing agility to the process.
Taking Some of the On-Prem into Public Cloud
Architecturally, public cloud is vastly different from the on-prem environment. As resilient and rewarding as it is, cloud still misses a lot of the things from on-prem that we love and are so used to. The first thing that companies miss upon arriving is an on-prem-like file service in the cloud. Cloud Volumes ONTAP brings back those extra things by providing ease of data management on the customer's infrastructure, but not without the freedom of DIY.
Alternatively, NetApp has Cloud Volumes Service on Google Cloud which is a managed storage service for when you are looking for a managed file system with direct integration and hands-off administration. So even going into public cloud that is by and large managed by the vendor, you can still architect your environment flexibly as required.
Derrington cited the example of one company in the process of consolidating petabytes of data from file services spanning multiple locations. Using Cloud Volumes ONTAP in tandem with Cloud Volumes Edge Cache, formerly known as Global File Cache, they have been able to not only see the process through to the end at minimum time, but by eliminating some of the hardware susceptible to natural decline, they have been able to dial down the operational cost by leveraging a new and more efficient mechanism of data management.
Following the Trend
So what do companies lean towards in the cloud- object or file? Dean Hildebrand, Technical Director at the Office of the CTO at Google answers, "Object and file have been on different journeys over the last five years in cloud. Object is really trying to play to its core strengths around flexibility, scalability and global access of the data, and then they really want to focus on their core use cases which is around content distribution, data analytics and data preservation, and delivering all of that at very low cost. Whereas in file, it's been on its own journey where all of the data management capabilities that exist on-prem we've been moving them into cloud to make it easy to consume and work for non-NetApp experts. They don't want to think so much about the data management side and really want to focus on their applications."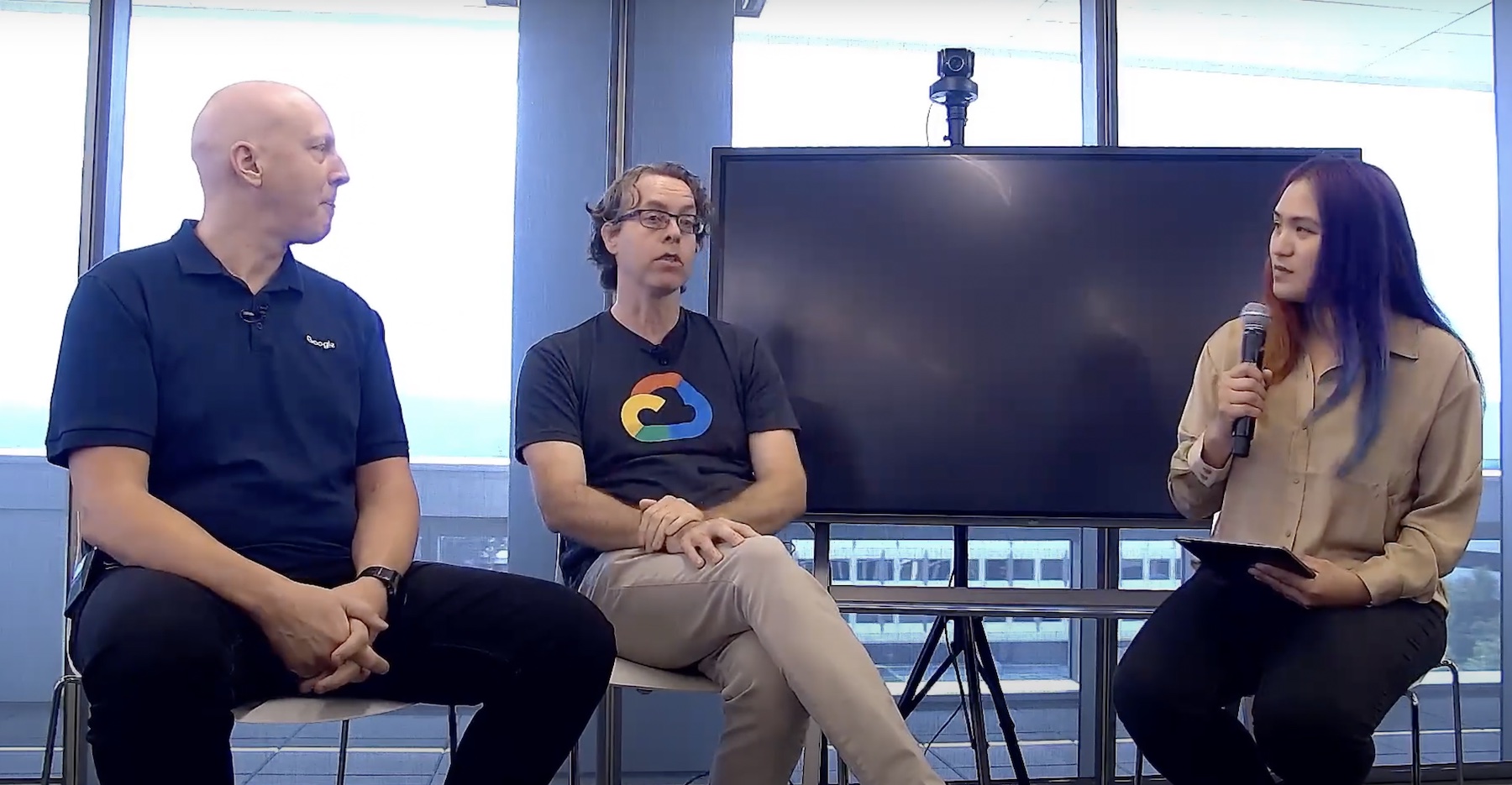 According to Hildebrand, object and file are both first-class citizens of cloud. "But what file has is a very specific API around POSIX. It also has its own data sharing semantics between different users as well as a low latency performance access that is much more similar to on-prem even when you're in in the cloud, versus object which has a much higher latency and is really designed for larger objects. When we talk to customers about what workloads they have and where they want to bring them, it's really about looking at those types of capabilities that the different services provide and doing the match for each one of them."
The Straightest Route to the Multicloud
NetApp paves the path to simplistic migration of workloads to cloud. With it's Google Cloud integration, you can freely move your workloads to Google Cloud with multi-protocol support, recover data via snapshot, replication and backup and save money by tiering off data to the right service tiers which can be changed at a moment's notice.
Cloud Volumes Service has some add-on security services including customer-managed encryption keys for more control and security.
Wrapping Up
ONTAP has been the holy grail for enterprises since a long time. The arrival of Cloud Volumes on Google Cloud makes its capabilities available off-premises. Cloud Volumes ONTAP serves as a unified data management environment in a fragmented storage system through which enterprises can efficiently design their storage and control their data. Whether a company was born in the cloud or is making the leap from on-premises to public cloud, Cloud Volumes on Google Cloud offers bountiful opportunities where data mobility, simplistic deployment of workloads in Google Cloud and of course data management in the cloud are concerned. It is the optimal blend of easy data management, data mobility and storage optimization.
To know more about how you can run file workloads in GC with NetApp, be sure to watch the presentation till the end, and check out other deep-dive sessions from the recent Take Charge of your Multicloud Environment with NetApp event at Silicon Valley.