We are excited to be returning to San Francisco to attend VMware Explore 2022 next week! Along with attending, we're excited to be hosting a few Tech Field Day sessions with VMware partners as well as recording episodes of our On-Premise IT podcast live! Here's a quick overview of what to look forward to!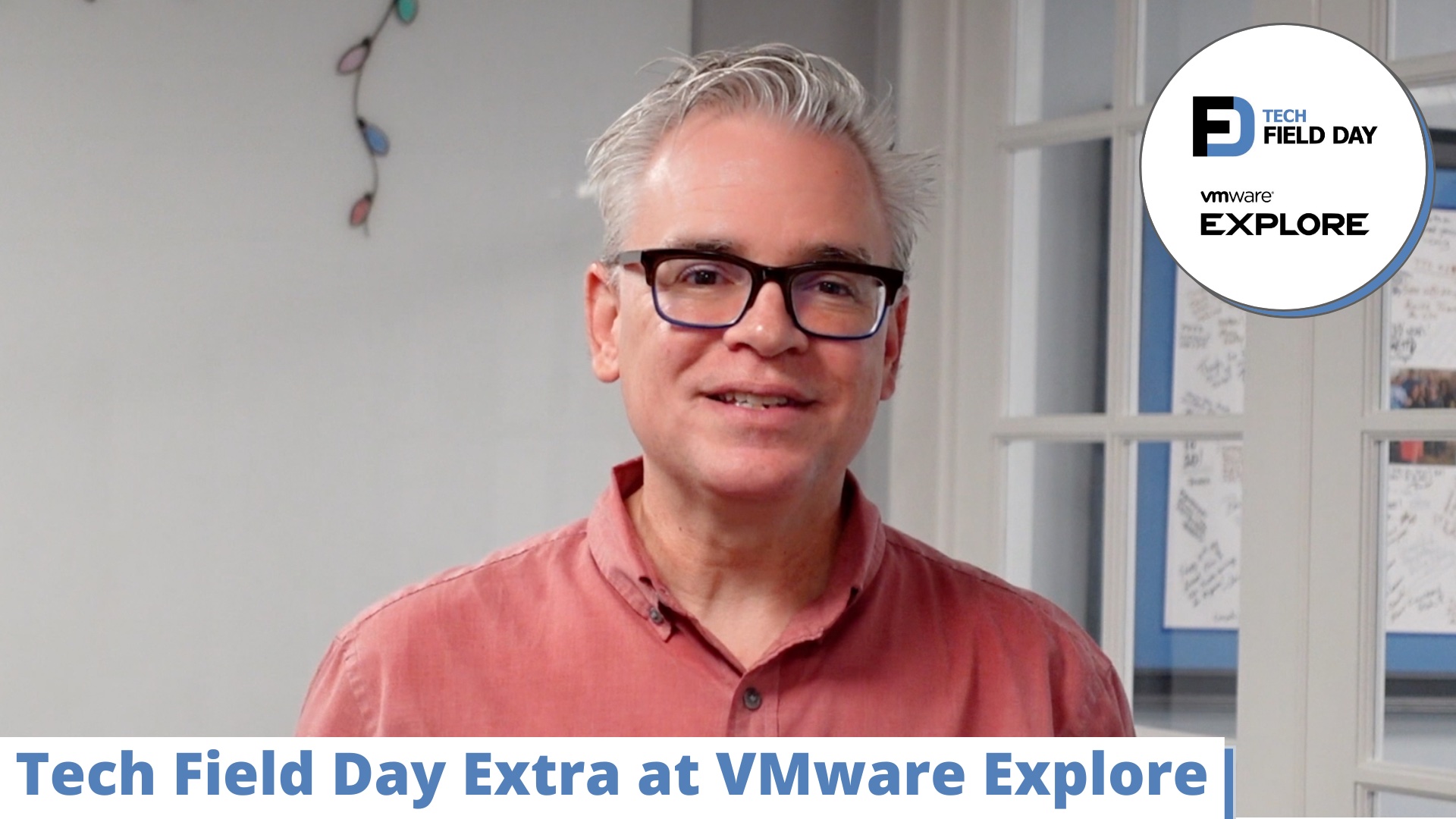 Back to San Francisco for VMware Explore 2022
We have been attending VMware's in-person conferences for over a decade and are so happy to see the new Explore conference launching after the Covid pandemic. Every year we learn more about VMware's products and technology, get to know their ecosystem partners, and build connections with the vibrant community there. We're also happy to arrange interviews, record videos, and even host Tech Field Day sessions on-site with our fellow attendees.
Watch for some great Tech Field Day content on Monday, August 29, and Tuesday, August 30. Tune in live Monday at 1 PM as Pure Storage discusses their cloud and container integrated storage for VMware. Then watch for the NetApp presentation on Tuesday, which is focused on their partnership with VMware to bring enterprise storage to the cloud. And you can catch the On-Premise IT podcast, recorded on-premises at VMware Explore, in your favorite podcast application.
We're also excited to participate in so many of the community activities at VMware Explore once again. We're attending the most excellent VMunderground party on Sunday and will be dropping in for other parties all week. We're also set to learn from the vBrownBag presentations all week. And we're planning to make the CTO Advisor Road Trip booth on the expo floor our home away from home!
Watch For More VMware Explore Coverage!
Thank you for tuning in for VMware Explore August 29 through September 1 or on our social media channels. We'll be posting the NetApp and Pure Storage presentations to the Tech Field Day YouTube channel and will be covering the event right here at Gestalt IT!