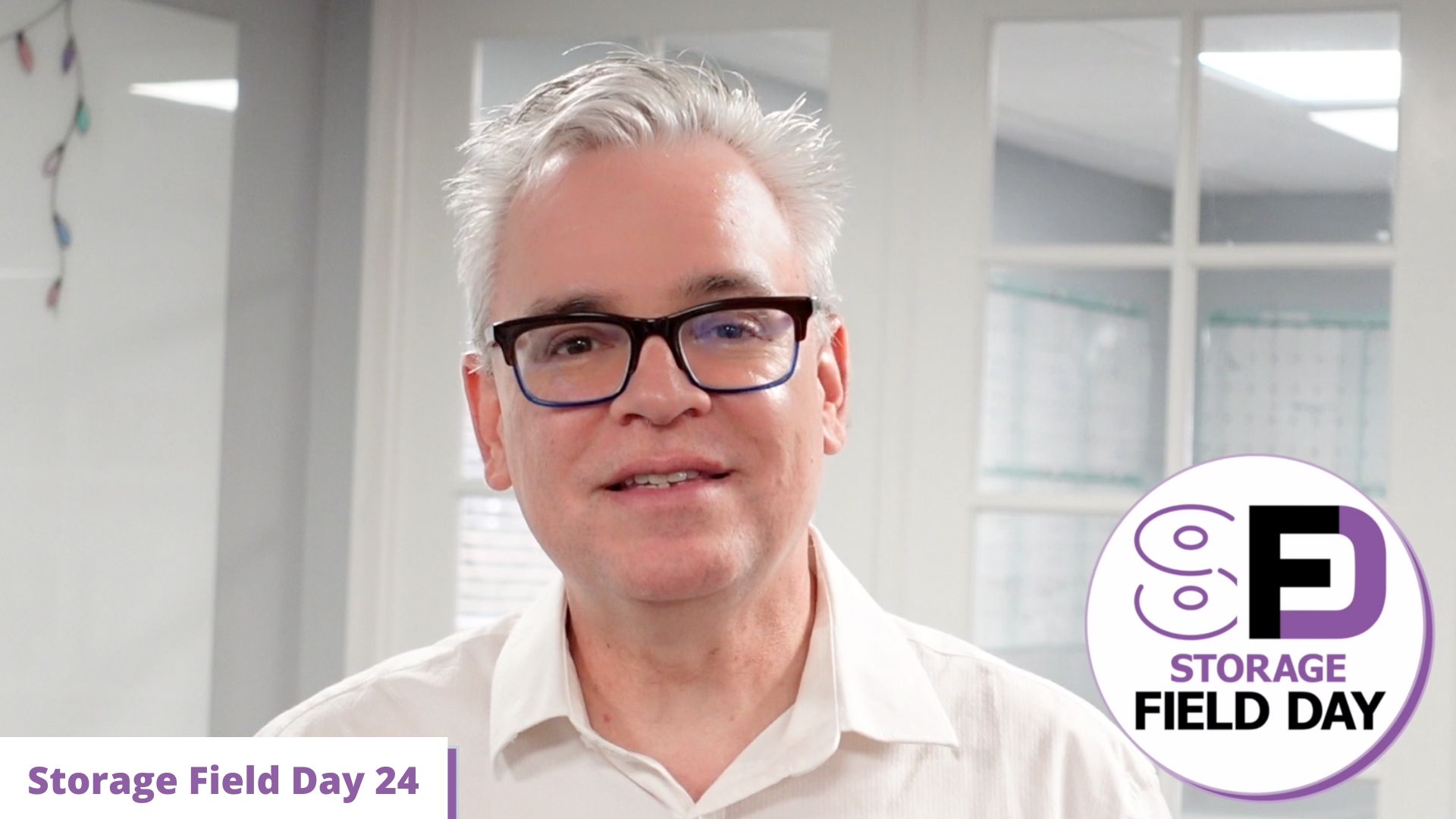 Storage Field Day 24 is heading back to Silicon Valley on November 2nd and 3rd. Enterprise storage continues to advance even as cloud, data management, and other abstractions have shifted the focus of the industry. We are thrilled to spend a few days focusing on storage with some of the top companies and delegates in the industry. Here is an overview of what to look forward to.
Storage Field Day begins with Dell Technologies at 8:00 AM on Wednesday. Dell is continuing a decade's long legacy in enterprise storage while leading the industry forward in areas like cybersecurity and sustainability. Then we'll hear from Pure Storage at 11:00 AM. We've been showing the progress of Pure1 over the last few years and are excited to hear the latest on sustainability and customer driven upgrades. We'll finish the day with Amazon Web Services. AWS is the industry leader in cloud object storage with S3 but also has a lot to say about file and block storage.
On Thursday, we'll hear from Solidigm at 9:00 AM. A spinoff from SK Hynix and Intel, Solidigm's portfolio of flash storage products is truly unique. We can't wait to tell you more about these topics and for you to hear the opinions of our Field Day delegates through our Roundtable discussions Thursday afternoon.
This event is broadcast live at TechFieldDay.com and over on our company LinkedIn page starting at 8:00 AM PT on Wednesday and 9:00 AM PT on Thursday with more presentations throughout each day. Videos from these presentations will also be available on YouTube soon after the event. Follow the event on Twitter by following Tech Field Day and using the #SFD24.