Podcast: Play in new window | Download ()
Subscribe: Google Podcasts | Stitcher | RSS | More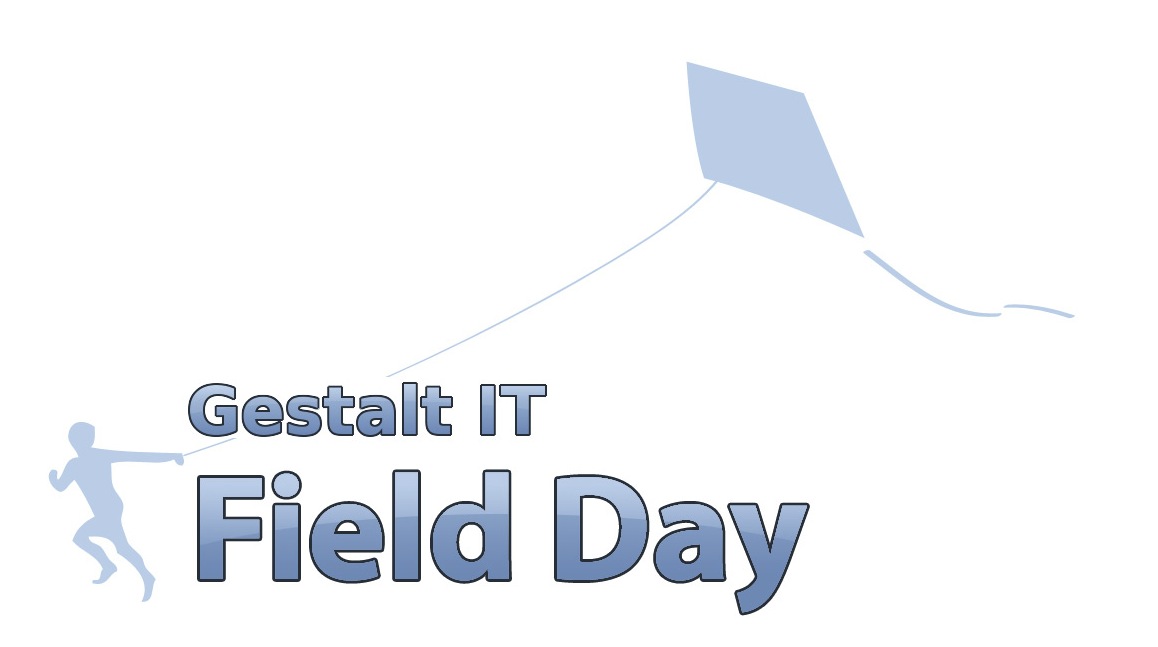 Our first-ever Tech Field Day event has now come and gone, and it was more successful than we could have imagined! Fifteen of the best independent IT infrastructure thought leaders came together in California for two days of in-depth discussion and evaluation of some of the hottest technology products around.
Delegates and Coverage
The coverage of this event was simply astonishing! Twitter was filled with Tech Field Day-related discussion, and dozens of articles and blog posts have already appeared. Many more are already in the works, so watch the blogs of our esteemed delegates over the coming months for a deluge of information!
The delegates have already written much about the content of the sessions. Here is a sampling of their commentary:
Robin Harris:
Carlo Costanzo:
Rod Haywood:
Chris Evans:
Ed Saipetch:
John Obeto:
Devang Panchigar:
Rick Vanover:
Bas Raayman:
Nigel Poulton:
Simon Seagrave:
Greg Ferro:
Rich Brambley:
Presenting Sponsors
The event never could have happened without our presenting sponsors. Their commitment to making the Tech Field Day a success showed through their preparation and presentation, and we are truly grateful.
Our first day began at the beautiful VMware campus for breakfast before we headed across the street to their briefing center at Xerox PARC. There, Xsigo and MDS Micro wowed the crowd with their combined virtual I/O and high-density server technology. After lunch, we headed to 3PAR's offices to dive into thin provisioning, wide striping, and thin reclaim in combination with Symantec Storage.
Day two started at Ocarina HQ with a solid discussion of data optimization technology. We also met Nirvanix and learned about cloud storage for the enterprise. Next up, W. Curtis Preston introduced his new end user-focused venture, Truth in IT. Our final presenting sponsor was Data Robotics, who delivered a one-two punch with solid technical information and an advance (but embargoed) look at some awesome new products.
There is not nearly enough space here to do justice to these presentations. But the coverage provided by our delegates speaks volumes!
Special Thanks
I would also like to call special attention to some unsung heroes of the event:
TechValidate, sponsor of our awesome Thursday evening mixer at the Computer History Museum in Mountain View, and CEO Brad O'Neill, whose wise advice is always welcome.
Marc Farley and Sunshine Mugrabi, who supported me in every way I asked, including locating everything on long, unexplained shopping lists. They even put together a touching and funny thank-you video for me personally! See also Sunshine's posts, Traveling at the Speed of Social Media and Party Time! A Tech Gossip Column.
VMware provided an excellent day-1 setting as well as breakfast and lunch. I would especially like to thank John Troyer, who helped me to launch the event on the VMware Communities Roundtable (podcast 67) and helped in so many ways. See also John's post, Gestalt IT, the Craigslist of new tech journalism. The event was also featured in episode 73 of the VMware Communities Roundtable.
Liz Zaborowska of Bhava Communications was a joy to work with, even creating and distributing personalized shirts for the delegates.
It was great to have the assistance of Greg Knieriemen, and StorageMonkeys will soon post an InfoSmack Podcast recorded at the Field Day!
Finally, I am so pleased to have been able to have Claire Chaplais serve as our event manager. She truly has extraordinary skills, and her patience, care, and thoughtfulness were obvious to everyone involved.
Thanks to everyone, the Gestalt IT Tech Field Day was an amazing success. In fact, we were so pleased with it that we are already planning Tech Field Day 2! Watch this space or contact Stephen Foskett for more information!