Today organizations are big on critical applications. These workloads require highly available environments to run. But there are several challenges associated with ensuring continuous uptime. SIOS Technology Corp. presented a solution at the recent Storage Field Day event in Silicon Valley that counters these challenges and helps achieve minimal unplanned downtime.
Downtime is costly
For years, companies have been trying to minimize downtime through use of technology. But every time a new technology is put to test to that end, fresh challenges pop up and push for more changes. Ultimately, the goal of reduced downtime remains unattained, and shrouded with challenges.
Be that as it may, the fact remains that downtime needs to be reduced, down to a minimum because downtime is costly. Reports say that a single hour of downtime can lead to an average of $300, 000 worth of loss in terms of disruption, productivity and recovery.
For some time, cloud seemed to be the answer to this problem with its broad-spectrum support for tier-1 applications, SLAs and high availability and that caused mass migration of businesses to cloud. But it was soon clear that cloud, no matter what vendor, is not perfect. It has complexities. Alternately, traditional databases with their single points of failure do not solve the situation of downtime either. This begs a solution.
SIOS Technology, An Expert in Application Availability and Disaster Recovery
SIOS Technology was founded in 1999. For over 20 years, they are an expert in application availability and disaster recovery. Headquartered in San Mateo, CA, SIOS Technology has bases all over the globe through which it caters to a global customer base.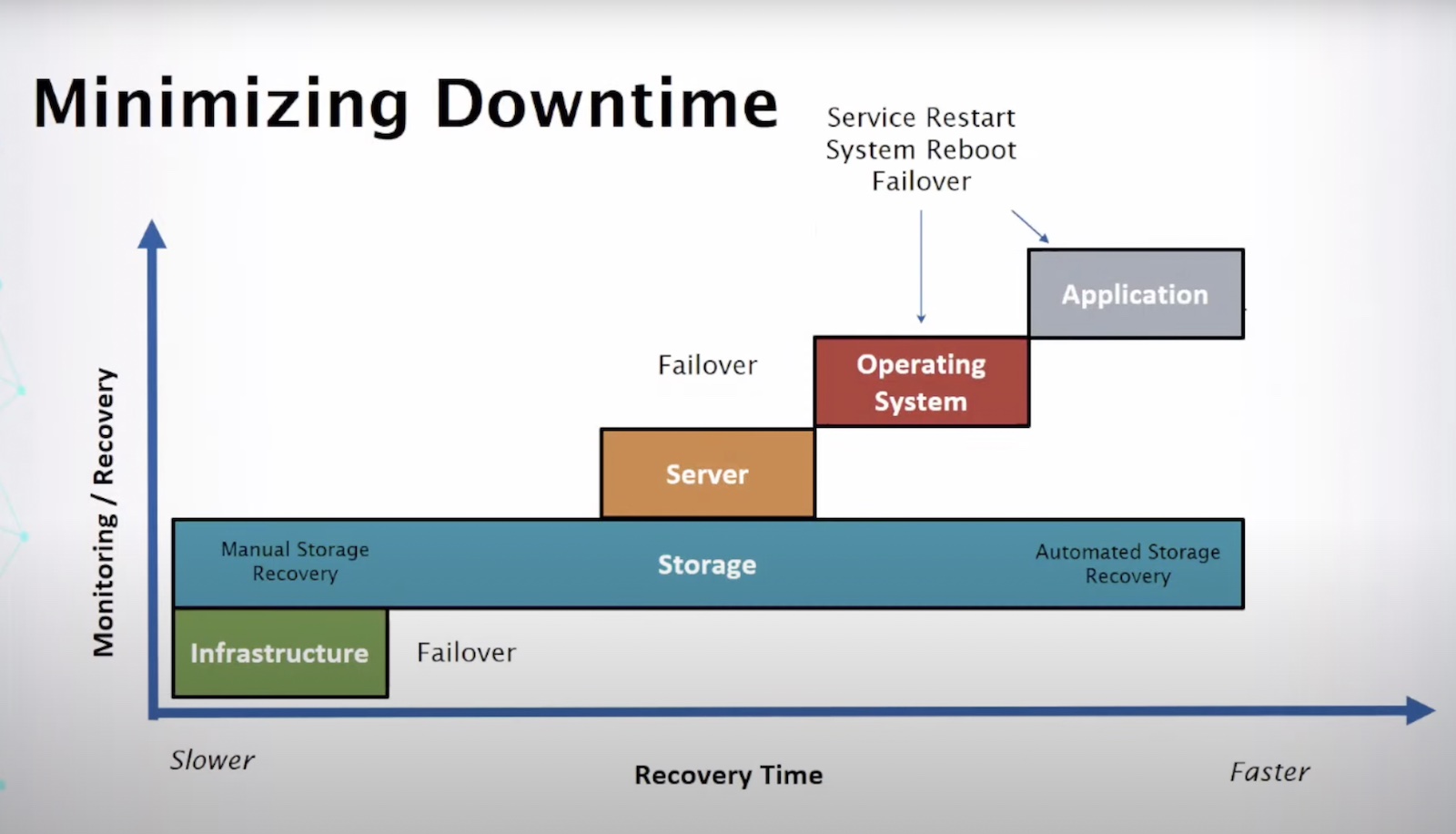 To minimize instances of outages in data centers, SIOS introduces its SANless technology, a low latency, block-based replication that provides automatic failover recovery for critical applications. With SIOS solution, critical applications are automatically failed over to other active nodes when there is a failure. After the node has recovered, the data is automatically copied over to the attached storage and the application resumes. With that, unplanned downtimes are potentially averted.
SIOS Delivers High Availability for Critical Workloads
At the recent Storage Field Day event in Silicon Valley, Cassius Rhue, VP of Customer Experience at SIOS Technology introduces SIOS Technology. During the presentation, he talked about the challenges faced by enterprises surrounding managing hybrid infrastructures and how SIOS Technology helps minimize downtime and protect mission-critical applications from disasters.
SIOS's is a HA cluster software that is built to serve high availability needs across disparate environments, OSs, and applications. With support for Microsoft and Linux, the SIOS DataKeeper uses SANless clustering to enable replication for disaster recovery.
For Windows and Linux products, SIOS works differently to deliver SANless clustering. For Windows products, SIOS Datakeeper performs failovers through the Windows's server failover clustering solution itself. In Linux products, automated failovers are performed by the SIOS Protection Suite and SIOS LifeKeeper.
SIOS DataKeeper is both synchronous and asynchronous and can create SANless clusters where shared storage clusters are not practically possible.  With automated installation, SIOS delivers automated failover and replication support through leveraging backend storage. The support is available across availability zones and regions.
Final Verdict
Eliminating single points of failure, SIOS solution delivers continuous uptime for systems, and thereby improves their reliability. Overall it's an easy-to-use solution that reliably caters to different HA needs and significantly reduces downtime making sure that business services are highly available at all times.
If you are excited to know more about the SIOS solution, check out their other presentations from the recent Storage Field Day event.