As we enter a new era of cybersecurity where solutions are proliferating ceaselessly, challenges too grow at par. High-profile security breaches are becoming more and more in number, and businesses are spending fortunes to set up multi-layered security defenses to stop attackers from breaking into the network from the outside. Although unquestionably critical, this strategy also invites complications, not to mention escalates costs. Recently, we sat down with the team at Check Point Software Technologies to discuss this situation at length.
The Fallouts of a Multi-Layer Multi-Vendor Security Architecture
Building layers of security around the network seems the obvious way to go right now, considering the uptick of cyberattacks. But it's equally important to take a step back and re-evaluate the security design every now and then. In the end, the goal should be to secure the perimeter with a sound architecture, one that protects but not at the expense of simplicity.
Security deployments when layered on top of one another can make a security architecture exceedingly complicated. This compounded by the growing skill shortage can lead to a fragmented and confusing security system which is not worth the money it costs. Multiplicity of point solutions makes it problematic to train staff on everything and the tonnage of alerts fired by each one of them leaves users puzzled, and clueless where to even begin.
The way out of this maze is a solution that protects holistically and before the compromise even happens. Right now, the industry is facing an inordinate variety of threats that can only be countered by solutions that can keep up with those evolving threats. The best way to do that is by leveraging AI. In the end, we need that our security systems to not just detect and diagnose, but also see through to the end with a resolution.
Check Point, A Quick Introduction
Check Point began life in 1993 in Israel. 29 years later, it is the security company that 60% of the Global 2000 companies trust for data center security. With a prevention-first strategy, Check Point integrates AI into security to deliver comprehensive protection against 5th generation attacks. A current industry leader, Check Point delivers a steep 98.4% security effectiveness.
Check Point knows that there are few disciplines in technology today that are more complicated than security and that there is a growing demand in customers for solutions that simplify security while shielding their most vital assets from harm. So, they aligned their mission with these asks.
Check Point's Prevention-First Strategy in Action
There are two technologies that are at the core of Check Point security which it leverages for security products under the Quantum, CloudGuard and Harmony hoods. With these duos serving as the bedrock, Check Point implements a protection-first security approach in the network, cloud and at endpoints. With fewer alerts for security admins and nearly no false positives, Check Point's security solutions have consistently high catch rates.
Through Quantum, which is their network security line, Check Point covers everything from data centers to hyper-scale, perimeter, branch, VMs, IoTs and other unified management. The Quantum line of appliances are purpose-built to reduce cost and complexity.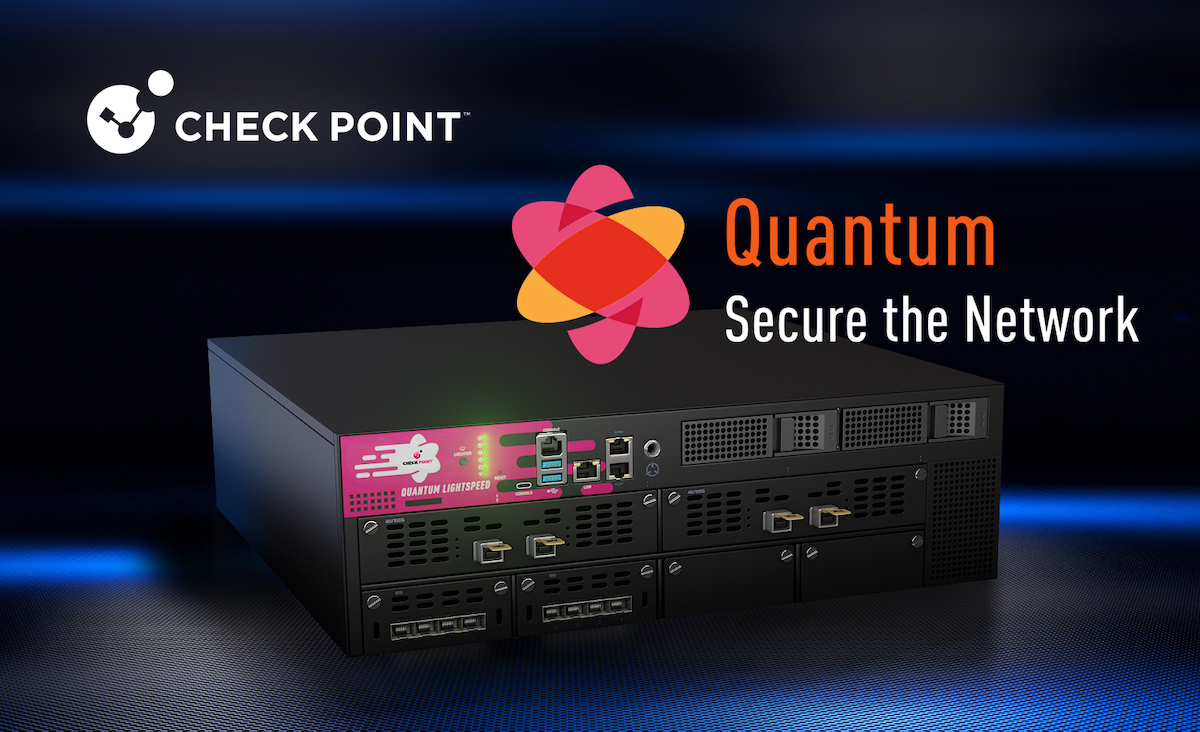 With Infinity Vision as the underlying technology number one, Check Point delivers a unified management experience for users across scattered environments. This means monitoring and response can be done from a central location, irrespective of the attack surface. Eliminating complex workarounds in security, it takes the sting out of multi-platform security management. This is targeted towards bypassing management complexities and closing visibility gaps that attackers are wont to exploit.
Based on AI, the second technology, ThreatCloud, is responsible for everything AI in the solutions. The "AI brain" of Check Point security, ThreatCloud is powered by more than 30 AI and ML technologies that are designed to identify and block threats inside of 2 seconds. One half of the brain collects intelligences and scans for Indicators of Compromise (IOC) which the other half processes and analyzes. Based on that, responses are triggered. In an iterative cycle, formerly unknown detections are fed back into the AI engines for retraining, resulting in very accurate results.
In Conclusion
With security events happening more frequently than ever, a prevention-first attitude is the best attitude to adopt, because the reality is, we cannot have control over the legitimacy of the sites we visit or the safety of the files we download. What's in our control though is to have a security solution in place like those offered by Check Point that scans, detects and filters everything that we touch, so that the network is secure. Special thanks to Aviv Abramovich and Yaniv Shechtman for talking to us about Check Point's technologies and solutions.
Make sure to check out Check Point's website to learn more about the Quantum Network Security lineup. For more exclusives like this one, keep reading here at Gestalt IT.