Advanced Micro Devices, better known as AMD, released its 4th Gen EPYC processor – Genoa, in November. That was a historic release, for two reasons. First, after years of being neck and neck with archrival Intel, for the first time AMD upstaged it. The second reason, and this is definitely the more important one, is because the 4th Gen EPYC processors are AMD's highest-performing processors for datacenters till date.
The Turning Point
Let's back up a little bit, and catch you up with the backstory, in case you are not up to speed.
A decade ago, AMD wasn't hot on the radar of industry pundits. Intel reigned supreme in the semiconductor space, and although it still very much does, Intel now has a challenger. How did that come to be? AMD and Intel have a long history that goes back several decades, and constitutes supply chains, litigations, and decades of playing catch-up. But if the rise of AMD could be distilled down to some key moments in the timeline, the following would be it.
After years of designing x86 chips, AMD formed GlobalFoundries in 2009, and twelve years later it went public in 2021. To this day, GlobalFoundries is a top manufacturer of general-purpose chips.
In recent years, AMD has made long strides in microprocessor designs, using chips supplied by TSMC. AMD chips are now being used in NASA's land rovers, Tesla cars, and in some of world's fastest supercomputers.
In February, AMD absorbed Xilinx, an adaptive SoC company that bumped up its market share significantly. So, it came as no surprise when just months later, AMD rolled out its highest performing EPYC processors.
Through Generations
EPYC, now in its 4th generation, was first launched back in 2017. The first generation was nicknamed Naples. Following that, two more generations released until the most recent Genoa. Those were EPYC Rome and EPYC Milan, launched at an interval of 2 years. It was with EPYC that AMD started to gain more grounds in the consumer and server space.
EPYC Genoa Packs a Whopping 96 Cores and More
Now, processor launches are not uncommon, and typically, they pass from one news cycle to another without most of the world batting an eyelash. The only people who seem to care are eagle-eyed system builders. But AMD's release of Genoa assumed "EPYC" proportions. Why? One glance at the specs chart, and you'd know.
First, to give a quick refresher, EPYC 4th Generation is a no small upgrade. Out of the box, Genoa has up to 96 cores per socket – yes, that's not a typo – 12 channels of DDR5 memory, up to 6TB of memory capacity and double-digit Instructions Per Cycle increase. That throws serious competition at the upcoming Intel Sapphire Rapids, which after several false starts is now scheduled to release in January of next year.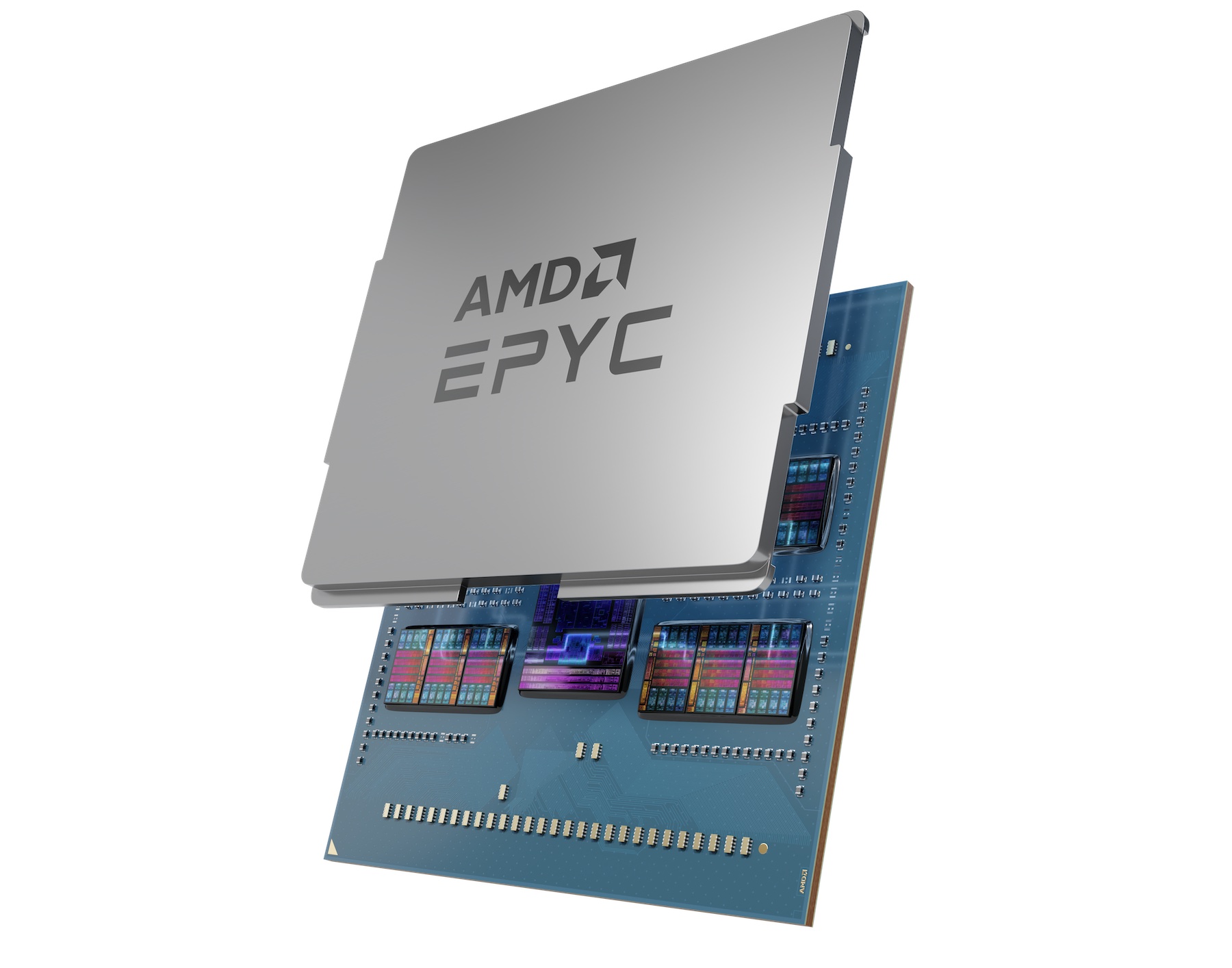 Of all things, Genoa's number of cores per socket definitely takes the cake. With that many cores on a chiplet-based processor, AMD has barely anybody left to compete with, not until Sapphire Rapids arrives, in any case.
Some may argue that 96 cores is the max it can scale to, and is reserved only for the top-end SKUs, but there's a 50% jump in core counts across the whole stack, including the lowest end Genoa processors.
Word is, EPYC Genoa delivers twice more value than Intel's XEON processors. AMD promises three times the performance of competition with the high-end SKUs.
Zen 4
AMD's secret sauce for Genoa's unmatched performance is the architecture. It is based on Zen 4 which is AMD's highest performing core on the portfolio. Zen 4 runs on 5nm TSMC chips.
Zen 4 isn't worlds apart from the previous version, but AMD has spared no effort in priming it with small, significant changes. Zen 4 is built for gaming, and with it, AMD promises a 14% perf uplift for server CPUs – the result of optimizations made to the architecture.
Optimizations have also been made in the areas of L2 cache, branch prediction, load/store and the execution engine.
Designed for modern datacenter workloads, Genoa does not overlook the greater needs of AI/ML workloads. The new AVX-512 extensions support uplifts throughputs for tasks like natural language processing (NLP), image classification and object detection.
Performance
AMD's benchmarks show that EPYC Genoa delivers double the performance of Intel's Xeon Platinum 8380 processors. That is a no-brainer considering that 8380 only has 40 cores.
AMD ups the ante by claiming that a high-end 24 core processor from the Genoa line can match the performance of Intel Xeon 8380. Even if you are not fully convinced of the test results, it's a given that with its number of cores per socket, some of AMD's EPYC 4th Gen processors are poised to compete with some of Intel's top-of-the-line processors.
EPYC Genoa's 12 DDR5 channels support an astonishing 6 TB of DDR5 memory running at 4,800 MT/sec. In theory, this delivers a maximum throughput of 46GB/s. For memory expansion, Genoa supports CXL, version 1.1+ Type 3.
Genoa provides a maximum of 128 PCIe Gen 5 lanes in a single CPU, which totals to 160 lanes in 2 CPUs.
There's more.
Energy Efficiency
In terms of energy-efficiency, more cores have caused the Thermal Design Power to leap from 280W to 400W. But AMD has assured that power consumption in the future generations will not overshoot this by a lot.
Cherry on top, EPYC Genoa brings several security enhancements including extended support for many encrypted virtualizations.
Check out AMD's website for more. For more exclusives like this, keep reading here at Gestaltit.com. Also available is our Utilizing CXL episode with Mahesh Wagh, which you can watch or listen to now.