Application performance management is one of the key IT functions that ensures everything is in top working order in the environment. This requires resources of the first-rate kind as application performance is correlated to a business's successful transactions with its external vendors. So, it behooves to have a tool that covers more bases than just the bare essentials. In our recent conversation with Jason Haworth, Vice President Solutions Engineering of Apica, we learned how Apica furthers the objective of top-rate APM with its new unified platform- the Apica Service-Level Assurance Platform.
A Panoptic View of APM in Enterprises
Across organizations, DevOps teams keep vigil over all apps and systems in the network making sure that everything is up and running, performing optimally and is available to the users at all times. To that end, they use a medley of tools and technologies that make the job easier, faster and more effective. In short, APM or application performance management is a protracted process that involves a wide swath of resources.
Certain metrics are used to measure application performance one of which is the applications as experienced by the users. The second is computation resources because you want to make sure that there's ample capacity to support the workloads at all times to avoid a slowdown or a bottleneck down the line. Poor APM can cause potential loss of productivity and revenue leakage. Among other dire fallouts are security breach, non-compliance issues and user dissatisfaction.
Apica Systems Widening the Horizons of Active Monitoring
Apica is a known name in the fronts of load testing, monitoring and service-level assurance. A company of Swedish origin, Apica has been in the business of testing and synthetics since 2005 acting as a mortar between APM and NPM. With the goal to equip organizations with an out-of-box platform that deploys and integrates in the existing infrastructure without a hitch, Apica is bringing new features to APM in the final quarter of 2022.
Apica is all set to launch its new Service-Level Assurance Platform which is engineered to test load to generate a baseline and reveal the delta between the expected and real-world performance.
The New Apica Service-Level Assurance Platform
Apica's goal in sight with this product is to improve the current monitoring investments to make sure that the end users, ie., the employees, customers and vendors have nothing short of excellent user experience. It aims to save businesses time and money in the long run with usual functions like automatic mapping and discovery, monitoring of both mobile and desktop apps, root-cause analysis, KPIs analysis, VDI and endpoint monitoring and automation as well as advanced features like those below.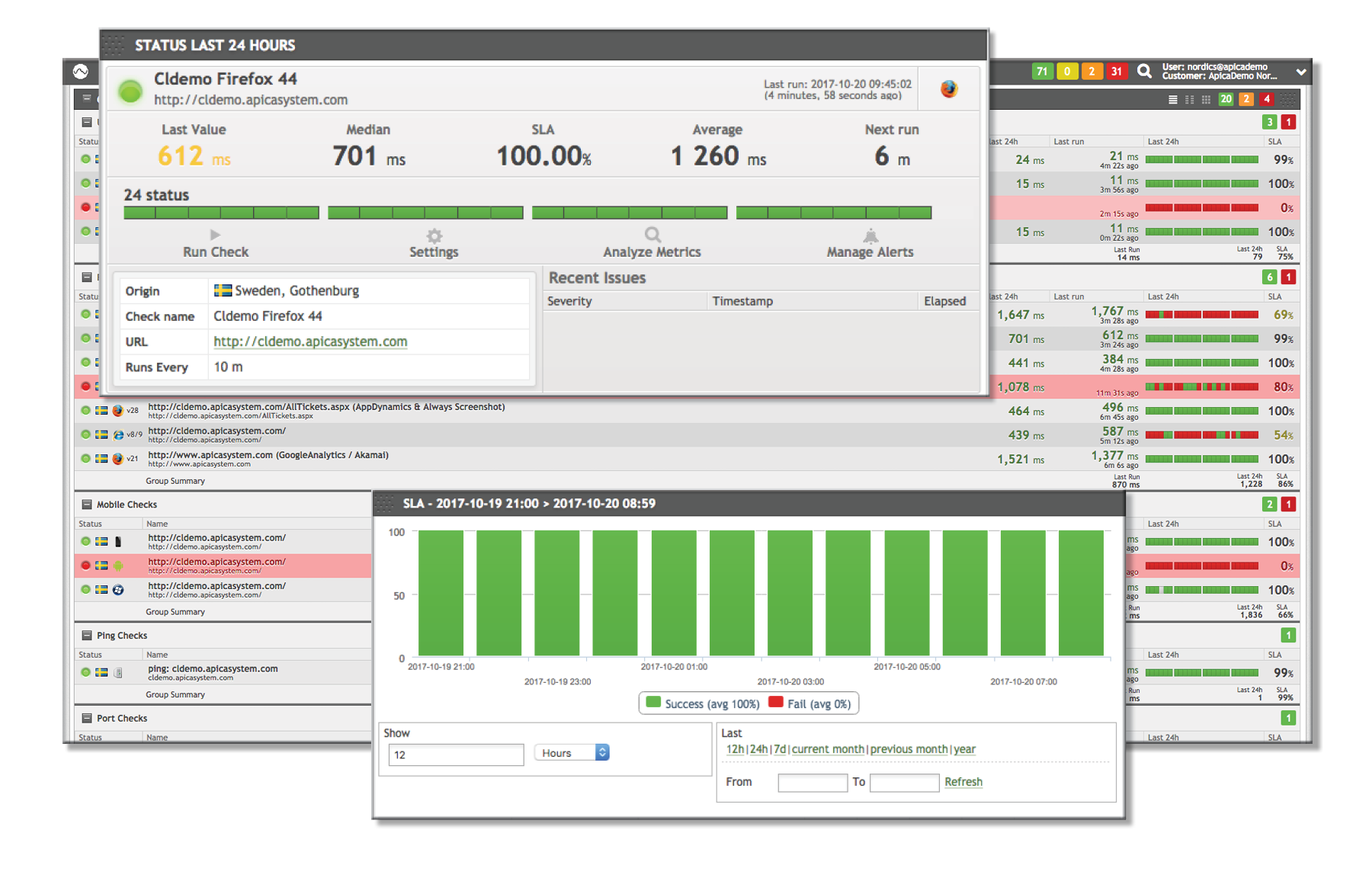 Apica's key focus with this platform is robust integration. The platform is engineered to seamlessly integrate with all existing monitoring systems, APM and AIOPs and well as multi-factor authentication systems. The Service-Level Assurance Platform works across all SLIs, SLOs and SLAs.
Through synthetic monitoring, users on Apica's platform can simulate interactions and results similar to the users' experience. The insights gathered from it can be put to use to bolster and optimize the overall system.
In Conclusion
What I thought was commendable was Apica's decision to stick with what they do best and work towards taking it to the next level instead of branching out to something else that is trending but outside their area of focus. From the sound of it, the new Apica platform is definitely worth taking a look at for here's a company striving to get better at what it does best and in the process make things better for the users.
For more updates on the release and more information on this product, keep reading here at Gestalt IT.