Organizations, since the pandemic, have been in over their head setting up workforces to operate remotely. Now two years later, as remote work is reaching an equilibrium with in-office setup, and is a de-facto model in most companies, an avalanche of tech issues associated with productivity tools has started to slow down employee productivity.
Field Day presenter, Apica Systems' announcement of the Apica Microsoft 365 Monitoring Suite came just in time to address this situation.
The Inevitable Headaches of Working Remote
Though enterprises have wasted no time in stepping up to mitigate the emerging tech situations with remote workers, the writing was on the wall all along. Work-from-home veterans have been there, done it. For years, they have struggled with issues like application performance problems, app outages and connectivity disruptions.
The corporate infrastructure was never designed to support a distributed workforce, and with the cornucopia of complex technologies taking over the workdays of professionals, it's just a disaster waiting to happen.
Without an IT department to rescue, employees are on their own. This has not only created uncomfortable work situations on a daily basis, for many, it has caused their productivity to decline through no fault of their own.
A Technical Perspective
Application performance monitoring (APM) provides an elegant solution to this. APM tools have been on the up and up the past few years as software have become part of our daily lives. These tools have provided companies a reliable way to understand the experience of interaction between users and technologies. They provide a technical perspective to an application's performance and an opportunity to abate problems proactively. Thanks to them, remote employees are able to get out of frustrating work setups and enjoy consistent low-friction experiences.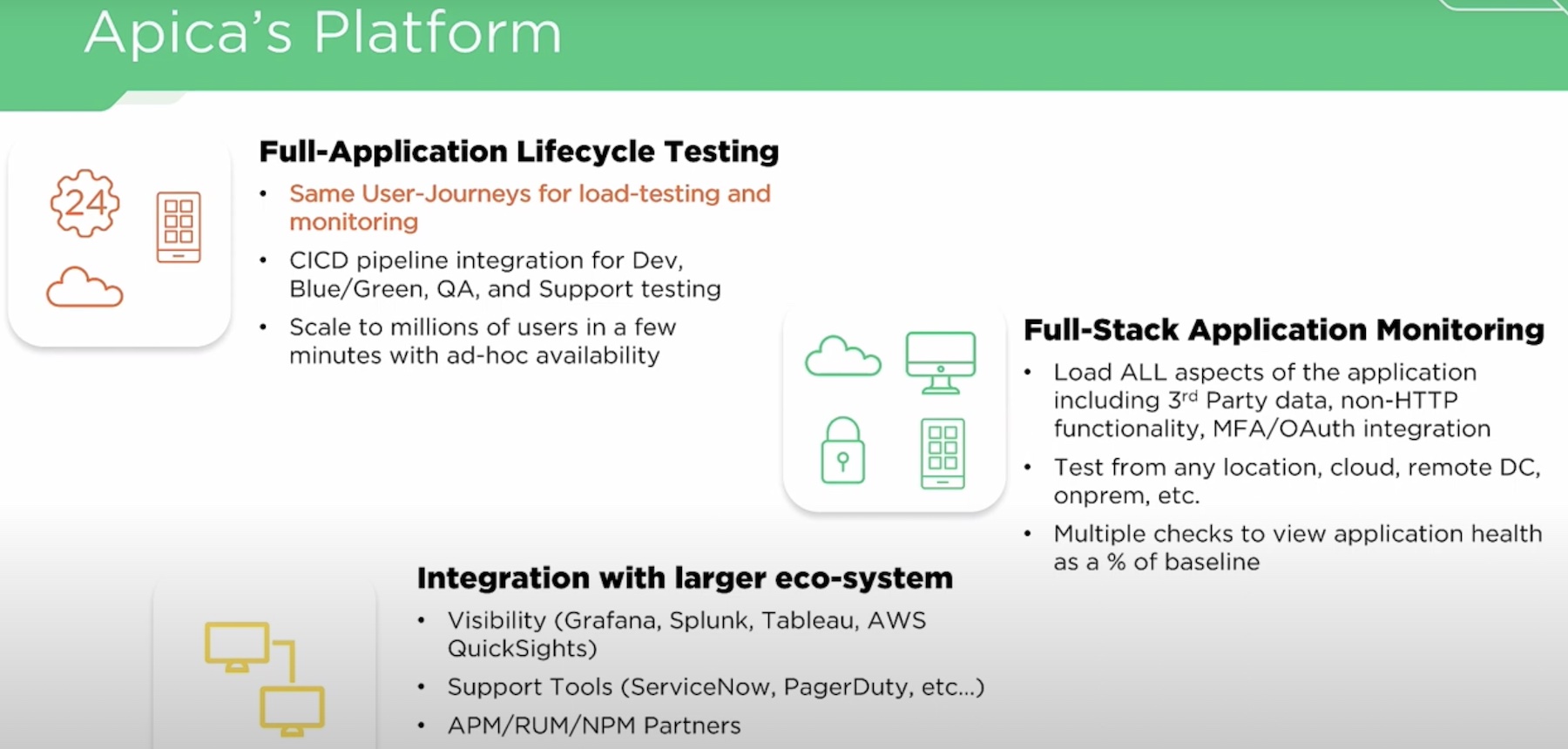 For those who are unfamiliar, APM tools are software solutions designed to monitor and manage application performance and availability round the clock. They keep users informed about errors, speed dips, uptime, and such phenomena through a set of metrics. The goal of a good APM tool is to resolve customer-experience challenges by maintaining strong observability through a deep set of metrics, and keep problems predictable.
Apica Microsoft 365 Monitoring Suite at a Glance
Apica Systems is a name that often comes up in the context of APM. Widely known in the IT community for their signature Apica Platform which now goes by the name Apica Ascent, Apica Systems is dedicated to reducing friction for users. The platform diagnoses application performance problems, correlates them for easy root cause finding, and augments the knowledge of teams with deep observability for reduced Mean Time to Repair (MTTR).
In a recent update, the company introduced several new capabilities to the platform, including Scripted Checks and Grafana integration making it even easier for consumers to monitor critical applications in the new Web 3.0 phase.
This week, Apica Systems announced the launch of the new Apica Microsoft 365 Monitoring Suite. The new solution is capable of monitoring the availability and quality of tools and services in the Microsoft 365 Suite. Built into the Apica Ascent platform, the solution runs SLA and API checks, and provides intelligence and insights in the form of performance reports. The applications it monitors include Outlook, OneDrive, SharePoint and Exchange.
The Apica Microsoft 365 Monitoring Suite can be deployed in branch offices, where it can identify emerging issues and analyze them for root causes. All performance anomalies are proactively detected, flagged and displayed on the dashboard.
Developed in-house, the solution aims to replace point solutions which companies often have to rely on to get visibility of all the components in the stack. With the Apica Microsoft 365 Monitoring Suite, users can be in the know about all critical issues in any of the tools in the suite. This ensures easy troubleshooting and promises optimal performance for the users.
The Apica Microsoft 365 Monitoring Suite is currently available for use. It comes in three packages – Basic, Standard and Enterprise. The first two cover one location only, whereas the Enterprise version can be deployed in two or more locations and can cover up to 6 services in the Microsoft 365 Suite.
To request pricing, head over to Apica's website. Also, check out Apica's presentations on their active monitoring platform from their appearance at this past Tech Field Day event. For more interesting updates like this one, keep reading here at Gestalt IT.