UK-based chip designer Arm is rapidly growing its automotive chip portfolio. The company, owned by SoftBank Group Corp, that you may have heard of in connection to the recent news of Arm's possible listing on Nasdaq, is making headway despite stiff competition.
Arm's chip designs power a majority of the smartphones and IoT devices in the market. The other big player is Intel. Intel dominates the laptops and desktop computer space. And now, both the behemoths are in automotive, building designs to power the most advanced fleet of self-driving cars of the decade.
A Much-Needed Course Correction
A few years back, Arm maneuvered into a rapidly flourishing auto market, a decision that proved to be most astute for its future. For several years, Arm has been down on its luck, being faced with heavy-weight contenders. Investing in its automotive portfolio proved be a game-changer.
In February 2022, Arm unveiled a new image signal processor (ISP) for ADAS, the Mali-C78AE ISP, adding to its rapidly growing AE series. Believed to be critical to achieving complete driving autonomy, all of Arm's processor IP from the AE series meet the ISO safety standards.
Apart from being the brain of the driver, automotive ISP also replaces the eyes. The sensors' ISP picks up information that the processor computes to make decision.
But what gives Arm a competitive edge over OEMs like Qualcomm and Intel Mobileye, is that its processor IP comes with the safety requirements that make execution of L3+ ADAS a distinct possibility.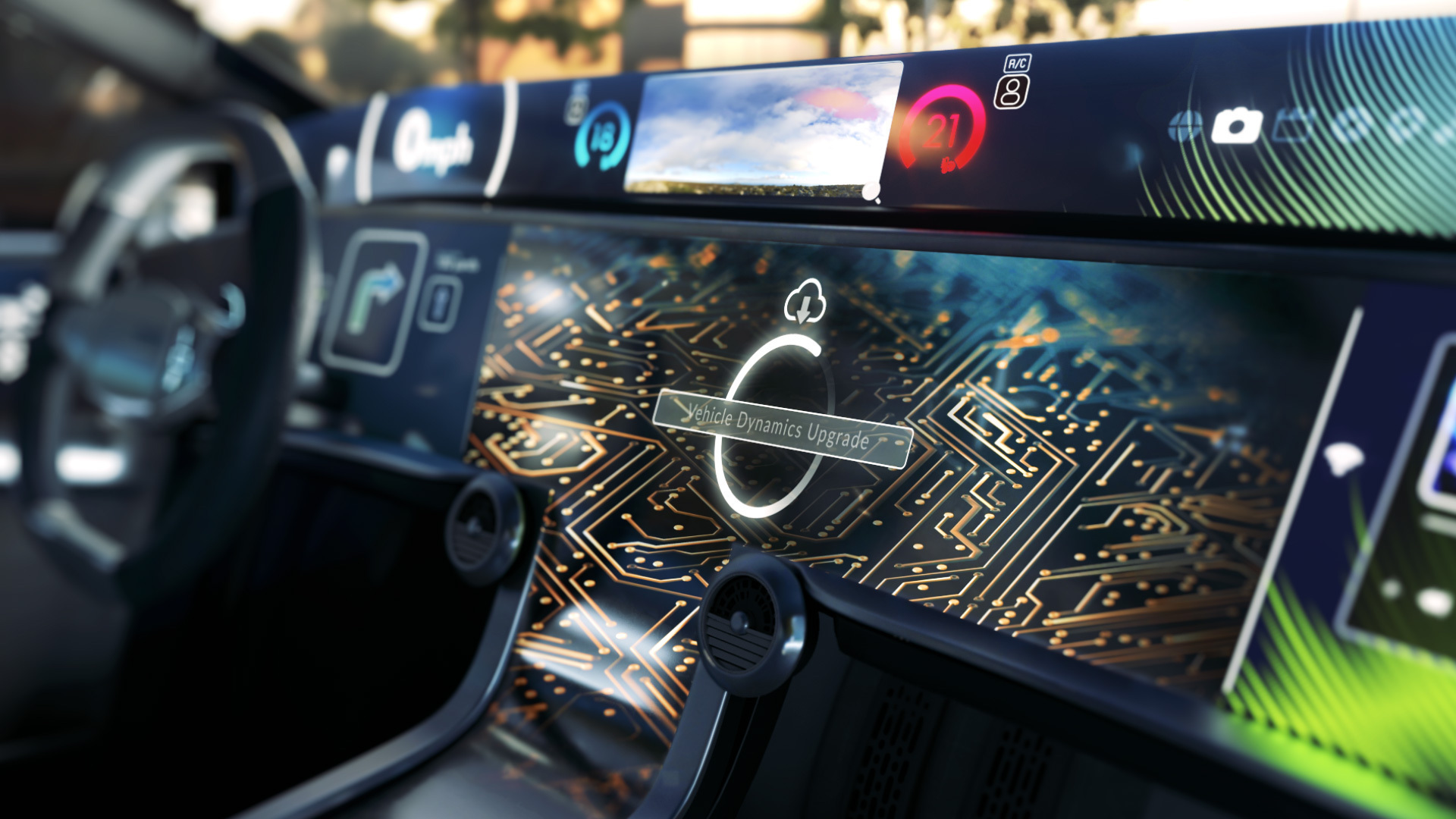 In addition to vehicle perimeter, Arm is also pushing boundaries in in-vehicle infotainment or IVI. Arm has a range of solutions designed to deliver a "digital cockpit" by bringing to the customers a rich set of features inside the cabin. Heads-up Display (HUD), driver monitoring, HVAC control, rear-view camera, instrument cluster, rear passenger entertainment – ARM processors power a growing number of under-the-hood applications.
Financial Times reports a two-fold jump in its automotive business revenue since 2020. This spurt was followed by a 35% upshot in 2022, amounting to a fivefold growth in four years.
But Arm's ambition does not stop there. Ahead of its public listing, Arm is seeking new avenues to pursue, and for now, the automotive market sits directly in its line of sight.
As rivals like Intel and MIPS get their hooks into the industry, Arm is redoubling its efforts to counter the competition, and gain control over bigger stakes in the market.
In an interview with Financial Times, Arm's VP of Go-to-Market, Dennis Laudick said that development in automobiles has outpaced smartphones and datacenters. He added that the chip demand in cars is bigger now than ever before, because an extraordinary number of chips go into making feats like ADAS and AD possible in high-end cars.
Suffice to say that Arm's concerted push is backed by strong market demands, and predictions of a chip shortage on the horizon. Already Arm holds about 85% of the market share for in-vehicle infotainment (IVI) globally, and 55% of the advanced driver assistance systems (ADAS), and is increasingly gaining purchase on the auto race.
Pushing Ahead
While Arm's prospects are undoubtedly big, things aren't entirely hunky-dory. In the past months, Arm has faced stiff competition from an exploding ecosystem of rivals, in particular, from one RISC-V. RISC-V Foundation, a Swiss non-profit outfit, has an open-source instruction set architecture which it markets as an alternative to Arm's system IP. RISC-V's open-source architecture lets engineers tweak and tune the IP to what they need, without paying royalties.
RISC-V is gaining traction in the Chinese market amid mounting trade restrictions. The open, expanding RISC-V ecosystem gives Chinese organizations a way to work around the restrictions and gain self-sufficiency in the semiconductor business. Arm on the other hand has chosen not to sell its high-performance Neoverse V line of chips to Chinese tech company, Alibaba, following the export restrictions of UK and US governments. However, Google's recent endorsement of the RISC-V architecture proves that the attraction to open-source architecture is here to stay and grow.
New architectures like RISC-V may steer away some business from the established standards, but not all is sold on them. Experts believe that it will be long before everybody is a convert.
Arm is not likely to succumb to these market shifts. Already, the chip giant has invested heavily on its automotive portfolio, on both hardware and software sides, giving chipmakers more options to tinker with the designs before purchasing. Furthermore, it is leading the way with new and more capable solutions designed to provide clear and accurate information and powerfully quick decision-making. And given its track record in application processors for smartphones, Arm is well-positioned for continued sustainable growth in the auto industry.
Arm Vs Intel
Arm and Intel are the two chief forces in the microprocessor market. Arm does not manufacture its chips like Intel does. Instead, it licenses the ARM processor designs to companies like Snapdragon and Tensor who manufacture the chips in-house.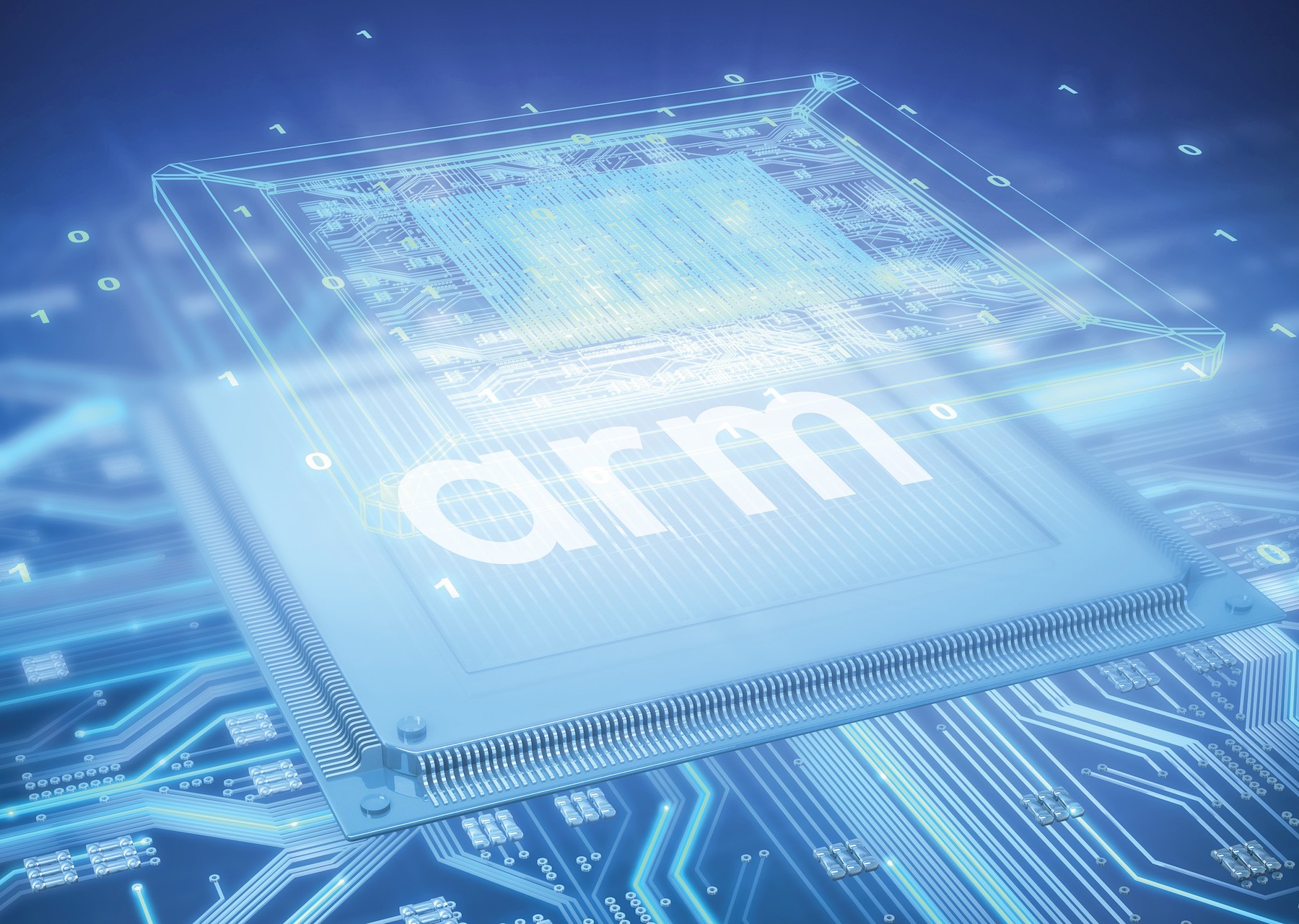 As noted before, Intel controls the high-performance device market, while Arm reigns supreme in the low-power device sector that includes smartphones and tablets. In the past, Intel had attempted to make inroads in the smartphone processor market, but was largely unsuccessful.
Arm too has taken shots at penetrating Intel's market by designing processors for laptops and computers, focusing on the low-power models and single-board systems. The Apple M1 chips which Arm collaborated on, showed that ARM processors can live up to the high standards of x86 chips.
As for the architecture, although both are aimed at providing devices more speed and power, Arm and Intel's processors don't share the same design. The ARM architecture is based on Reduced Instruction Set Computing (RISC) ISA which delivers simpler tasks at higher efficiency, while Intel's use Complex Instruction Set Computing (CISC) that is made for handling complex tasks.
Supermicro's Latest Announcement
In December last year, Supermicro, one of the biggest OEMs in the market, added a new series of ARM-based servers to its product line. Expanding on Supermicro's MegaDC family, the Mt. Hamilton platform delivers high performance per watt and low latency responses.
A modular platform designed to meet a wide range of workload objectives, Mt. Hamilton addresses use cases spanning cloud-native applications, traditional workloads and AI. Mt. Hamilton uses Ampere Altra and Ampere Altra Max processors from Ampere Computing, and has a single motherboard design.
Arm Neoverse – From Cloud to Edge
Arm's growing participation in the automotive sector does not mean that it's resting its laurels in other areas. In fact, around the same time that Arm started to involve in the auto market, it announced its Neoverse line of infrastructure CPU designs. It was Arm's way of taking on the infrastructure market with renewed energy, after a period of stalemate, this time targeting the server and edge segments.
Arm has three lines of Neoverse core designs, namely E, N and V, optimized for edge, cloud and 5G networks. The classes E, N and V target efficiency, flexibility and max performance, respectively.
In September 2022, Arm launched the second generations of V and E cores, having already released the second iteration of N core design in 2021. In its second generation, the V2 platform transitioned from the older Amrv8.4 ISA to the new and more feature-rich Armv9 architecture getting significant security enhancements.
To check out Arm's updated product line, head over to their website. For more stories like this, keep reading here at Gestaltit.com.