With hybridization fast taking centerstage, the awareness of solutions that allow data to be saved in both cloud and on-prem is growing. We recently had the opportunity of speaking with Jon Toor, CMO of Cloudian to talk about all that's been going on in object storage and how Cloudian is contributing to facilitate the transition to cloud.
A Growing Need for a Cloud-Compatible Storage
Some of the biggest concerns that companies operating in regulated industries have today in terms of data storage are data regulation, sovereignty and privacy policies. The reason behind this is that many companies tied to the regulated industry for one reason or another cannot store their data in public cloud. To make up for that, they need a cloud-compatible on-prem storage solution that helps keep the data in a secure on-prem cloud setup. Data locality and latency are paramount for these companies.
Up until recently, not many people knew about the availability of a cloud-compatible on-prem storage solution. Outside of the DevOps team, there wasn't much awareness about it because the industry leaders don't talk enough about object storage. Thankfully that's changing and military, government organizations, banks and similar institutions dealing with sensitive data are becoming more and more inclined towards on-prem storage solutions of this kind.
Limitless Scalability with Cloudian
Cloudian is one of the companies that is often named with connection to object storage. One of the leading companies in scalable storage, Cloudian is partnered with some of the biggest players of the industry, namely HP and VMWare. Specializing in S3 compatible storage, Cloudian made news when it introduced its patent platform, Hyperstore in 2011.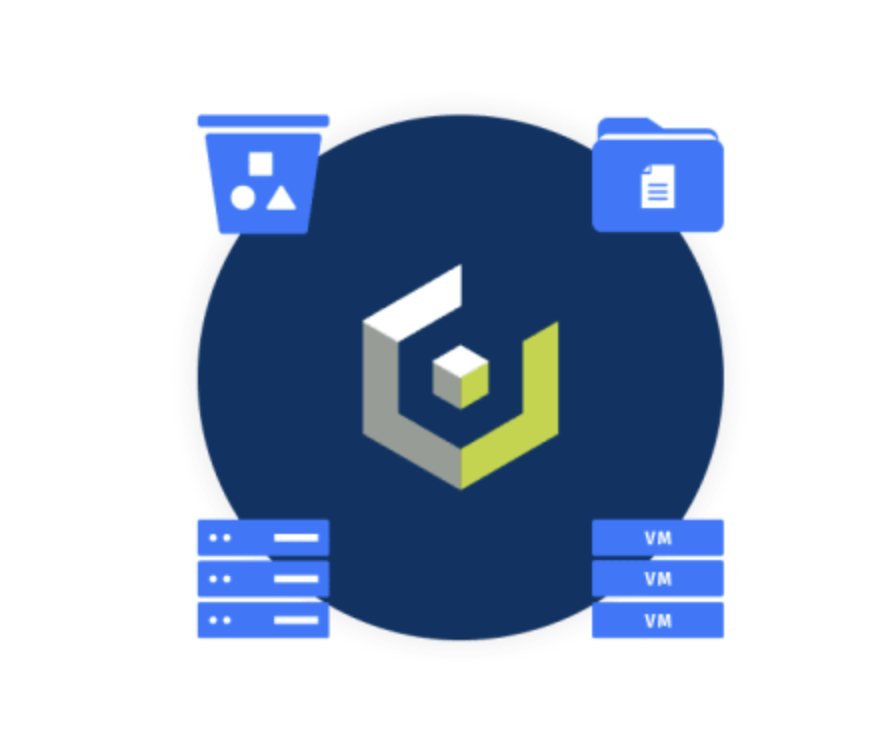 More recently, they were launch partners with AWS for the Outpost server, aka the 2u server. They were also part of the recent VMWare's announcement about their expanding Kubernetes works on Cloud Foundation. As the maker of an S3 compatible storage ready to meet all modern storage needs for sensitive data, Cloudian is a natural fit with most Kubernetes works that's going on at this point.
A Storage Solution that Brings Together the Best of Both Worlds
As a specialist in scalable on-prem object storage, Cloudian presents an S3 compatible and Kubernetes-supported solution which is scalable at exabyte level that offers clients all of control, ownership and locality.
Taking advantage of object storage use cases moving away from archive, Cloudian has made its storage solutions easy to use, flexible and high on observability that offer an overall effortless, hands-free operation experience. Currently expanding its HyperIQ monitoring tool, Cloudian enables users to have full observability on their platforms so that when anything breaks or is in need of changing, they can find and fix right away. Alternately, Cloudian also does the troubleshooting for clients when required. Designed to support Kubernetes, the HyperIQ plays a proactive role in the background.
Cloudian hasn't added too much to their solutions since the launch owing to the fact that they were already set in the right direction from the beginning, in that they were both S3 compatible and API-driven. One of the very few adaptations is the addition of an operator which lets users to run it in the Kubernetes environment and then use Cloudian Hyperstore as adjacent. Normally the present-day customers prefer to run them with container applications as part of their OpenShift environment. Their software runs on VMWare and OpenShift Cloud Foundation.
Overall, Cloudian HyperStore together with the more recent HyperFile caters to the clients demand for a cloud-like experience through a cloud-like interface, management and purchasing. With it's portfolio of products, Cloudian is leading the users in the direction of a managed service with which they can be totally hand's off.
In Conclusion
Cloudian's solutions tick some very important boxes while addressing companies' concerns about control, locality and security of sensitive data on cloud. It is easy-to-use, cloud-like for all intents and purposes and inexpensive. Sounds like a solution any enterprise could use.
For more exclusives like this one, keep reading here at GestaIt IT.