June was Pride month in the US, a period of celebration of the freedom to identify as LGBTQ+. Historically, the Pride month is a homage to the Stonewall uprising of 1969. In the June of 1969, the New York police stormed a gay club called Stonewall Inn and rounded up people in the bar, employees and customers alike. This followed a riot which lasted 6 days during which protesters gathered outside the bar, confronting the law enforcement. As tension escalated, violent clashes ensued leading to a bloodbath that inspired the present day movement.
A Brave New World
For generations, LGBTQ people have struggled for acceptance in the society. They have shared the painful fate of many other minority groups who have often found themselves in the shadows or fringes of the society, not welcomed into the mainstream. But this a different time- 2022 is not an ordinary year. As the nation is clawing its way out of the clutches of the COVID pandemic, battered and bruised by the onslaught of unfortunate and bewildering social and political events, for the first time in years, it taps into the power of unity to heal. It rang clear that communities and people need to end the divide between themselves and what better place to put that thought to work than at workplaces.
With that, 2022 marks the beginning of a world of diversity, equity and inclusion, and that's the message that many IT companies in the frontline are upholding, laying the groundwork for those behind to follow.
Hyve Solutions' Founder Gets Recognized at the California LGBTQ Caucus
Recently, Hyve Solutions' founder and president Steve Ichinaga was honored by the California Legislative LGBTQ Caucus. At the annual Pride Month floor ceremony, he along with ten other figures of prominence were recognized. This was not however a surprise if you consider Hyve Solutions' deep involvement in Diversity, Equity and Inclusion (DE&I). Hyve Solutions is a top scorer on the Human Rights Campaign Foundation's 2022 Corporate Equality Index, and a known name in the context of LGBTQ+ equality in workplace.
Hyve Solutions, a Strong Contender in the Hyperscale Space
Hyve Solutions Corporation is a subsidiary of the much larger TD SYNNEX Corporation, a global leader in business process services in the IT space. A wholly owned company, Hyve Solutions is a recognized name in the hyperscaler market. Hyve Solutions designs and deploys hyperscale digital infrastructures which constitutes servers, storage and networking solutions. One of the few vendors to offer Whitebox ODM servers, Hyve Solutions' platforms are purpose-built for general purpose, edge and AI use cases. Under the hood, Hyve Solutions also offers rack integration, H.U.G.S. and custom solutions. The company caters to a worldwide customer-base and is gradually expanding its footprints off-shore.
Hyve Solutions' DE&I Missions
As an IT organization that enjoys the spotlight in the hyperscaler arena, Hyve Solutions is guided by a mission, that is on the face simple, but very powerful in this day and age- it seeks to create a workplace where everybody can forget their differences and just be themselves. To translate that vision into reality and foster DEI, Hyve Solutions has over the years built a workforce that is richly diverse and reflective of the American society.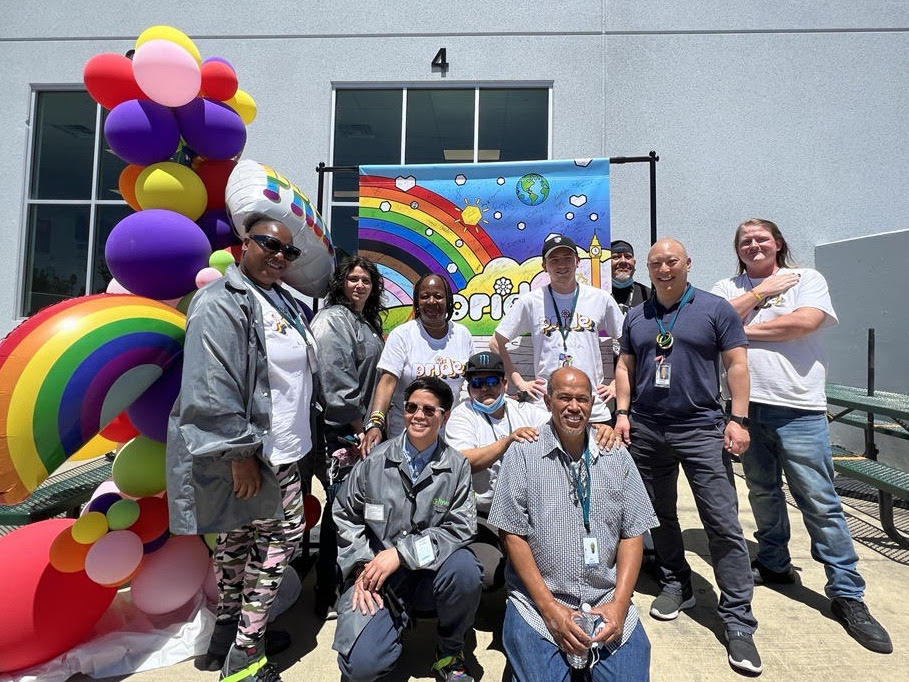 Through a narrow lens that may seem like a challenge to get people of different backgrounds, beliefs and biases to work together in harmony under one roof, but Hyve Solutions does not look at it that way. Committed to fostering a staff as diverse as America itself, Hyve Solutions adopts the path of respect and empathy. In a briefing with Steve Ichinaga himself, we learned about Hyve Solutions' journey and DE&I stories.
Ichinaga explained, "Diverse organizations perform better provided that those organizations understand and see the value and embrace the diversity, and we definitely found that to be the case."
For Hyve Solutions, DEI was always embedded in the corporate policies, but it was the pandemic and the subsequent outpouring of events which made it all the more obvious that a direct engagement was the next step. "It really became clear over time that we, companies really need to take actions, on the behalf of their employees, make sure people are treated with respect, that they're seen and recognized in the entire community" Ichinaga continued. When organizations can do that successfully, they are going to have a much better working environment.
But the problem is sometimes, organizations are neither this genuine, nor transparent about inclusivity. They end up engaging in mere tokenism for the optics. But inclusion is no good if it's not genuine. An organization is truly inclusive only if the employees are involved with and empowered by it.
Among other things, Hyve Solutions promotes DEI by observing a rich variety of events spanning the calendar year. International Day of Nowruz, Dragon Boat Festival, Hispanic Heritage Month, Women's Equality Day, June Pride – round the year, Hyve Solutions' calendar is dotted with such cross-culture programs.
Hyve Solutions is also one of the few organizations that do not shy away from making their progressive values and positions known. To express solidarity to the Black Lives Matter movement, Ichinaga and the staff at Hyve Solutions did a 8 minute kneel-down outside the office in the wake of the George Floyd incident.
In its effort to foster and promote DEI, Hyve Solutions is not alone. There is a long line of IT companies that has embraced the same DEI mantra and is promoting workplace equity and inclusion – Microsoft, Slack, Accenture to name a few.
Check out the Hyve Solutions' website to learn more about their DE&I initiatives. For more exclusives like this, keep reading here at Gestaltit.com.