IT is rapidly evolving and in it, only infrastructures that can keep up-to-speed survive. The data center architecture of today is not among those. Lacking both adaptability, and efficiency, it is begging for modernization, and so is its operations. We recently had the privilege of having a briefing with the team at Liqid, a Field Day presenter since 2019, about the challenges of on-prem operations and their new release, the Liqid ThinkTank Systems.
The Present-Day Data Center Fabric Is Dated and Inadequate for Demanding Workloads
Data center operations haven't changed much over the years. The demands of AI, ML and HPC workloads have forced organizations to turn towards high-performing GPU servers. But GPU servers can only deliver fixed performance and at a high cost. And far too often, expensive resources in the servers remain underutilized due to lack of resource optimization. As a consequence, enterprises are left with big bills to clear at the end of the month, without getting enough use out of the resources they are paying for.
This is why, often demanding workloads that are hungry for GPUs remain outside the reach of many organizations. The overall inadequacy of resources and the resulting time-to-result delay become a severe challenge for the IT teams. When servers in data centers are performance-limiting, efficiency goes for a toss.
Liqid Working to Change the Static Data Center Fabric
Liqid seeks to introduce three key things- efficiency, agility and flexibility, that have been missing from data centers for far too long. With the goal of simplifying data center operations and empowering servers while delivering breakthrough economics, Liqid presents ThinkTank, Systems the industry's first composable GPU optimized system.
Liqid's mission from the start has been to change the data center infrastructure from static to dynamic and in that process, they created highly composable infrastructure solutions designed to make data centers more cloud-like in agility and flexibility. Now, they are taking it a step further with their CDI simplified campaign of which the Liqid ThinkTank is the second release. On the 17th of March 2022, they announced the general availability of Liqid ThinkTank Systems.
Through ThinkTank, Liqid aims to achieve three key things- unprecedented levels of support for HPC workloads, easy adoption of CDI and simplified data center management.
Liqid ThinkTank Systems- Making Data Centers Adaptable to Changing Needs
The Liqid ThinkTank Systems combines software, hardware and support into a complete package that is easy to configure, deploy and operate. It runs AI/ML workloads of high GPU requirements, both community-supported and open-source.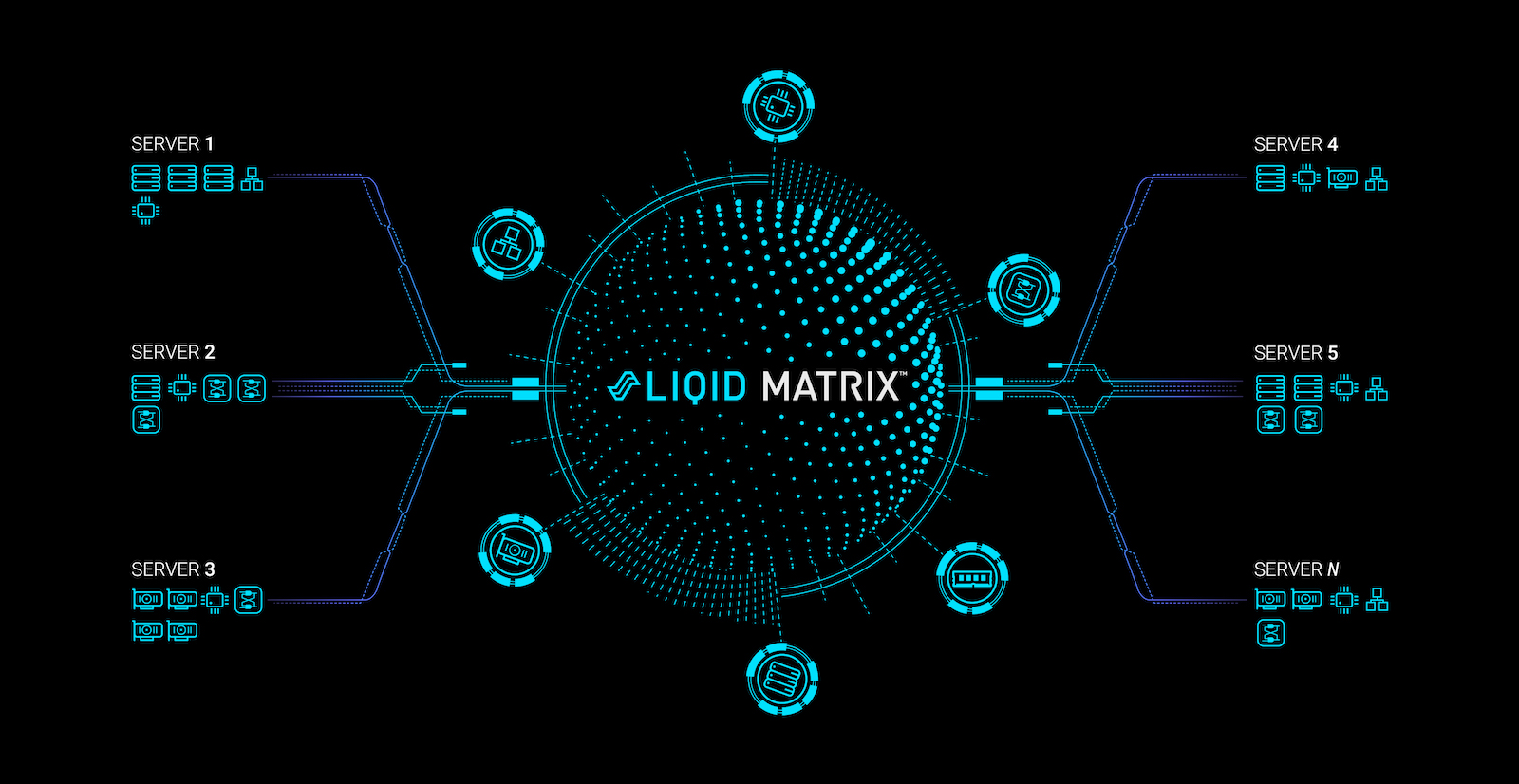 Liqid ThinkTank Systems seeks to crank up data center efficiency by enabling resource distribution and scaling in minutes, all through its software overlay- the Liqid Matrix CDI. The software lets users granularly match GPUs to the workload requirements by allocating GPUs across servers virtually, so that workloads are never wanting of GPUs. ThinkTank supports NVIDIA and AMD GPUs and NVMe PCIe add-in cards.
The Liqid ThinkTank Systems also reduces carbon footprints at data centers by enabling greater performance for same price but less power. To give a perspective, Liqid ThinkTank delivers 1.8 times greater performance at 25% less energy consumption. This is significantly cost-saving for enterprises struggling to reduce their on-prem energy bills.
In Conclusion
The Liqid ThinkTank Systems is a total game-changer that has the potential to change data centers altogether and make on-prem cloud-like in performance, composability and flexibility. It is built to demolish the archaic siloed data center infrastructure and modernize it wholly with new-age automation and virtualization. Special thanks to George Wagner for talking to us and Bob Brumfeld for facilitating.
For more information on Liqid ThinkTank Systems, be sure to check out Liqid's website at liqid.com. For more exclusives like this one, keep reading here at Gestalt IT.