Application downtime translates to thousands of dollars in losses annually for enterprises worldwide. According to an article published on rcpmag.com, a 2020 study showed that every hour of downtime for mission-critical applications cost companies $67,651. Status Cast points out that US companies suffer roughly about 12 such incidents a year, each outage lasting 1.6 hours on the average for high-priority applications, and longer for non-critical ones. But downtime incidents are more than a momentary inconvenience or financial setback- it can impact the business health in a damaging way and that's why it needs the attention of experts. We recently had the opportunity of sitting down with the founders of DH2i, OJ Ngo and Don Boxley Jr. to talk about this and learn how DH2i minimizes downtime and ensures application availability round the clock.
Achieving High Availability
The best-known way to eliminate downtime is to remove all single points of failure so that even if a single server or file or node goes down, the service is still available. High availability (HA) ensures that an IT infrastructure is functional even in times when one or some of its components are experiencing breakdown. But companies do high availability differently. Most providers rely on single vendor infrastructures with identical nodes to do failovers. While that's the standard approach, it is inflexible, costly and complex for enterprises.
Workload management gets a lot simpler when enterprises get to mix and match their OSs and cloud platforms and still enjoy high availability and security. This is what DH2i brings to the table.
DH2i – Innovating Smart Availability
Founded by OJ Ngo, CTO and Don Boxley Jr., CEO in 2010 who know each other from their time working on PolyServe, a HP product, DH2i originally set out to deliver disaster recovery (DR) and High Availability (HA) technologies. Along they way, they diverged into network security, but instead of changing directions, they combined network security with HA in designing enterprise software to help migrate applications site to site more securely and at near-zero downtime.
DH2i is self-funded and caters to a broad base of enterprise customers world-wide with special focus on sectors like finance, legal, mining and manufacturing.
DH2i's Take on Minimizing Service Disruption
DH2i takes a different route than other companies doing HA & DR in the industry. While most companies being focused on storage systems, do data replication, DH2i does everything but that. It deals directly with the applications making sure that they are highly available, all the time.
DH2i's technology hooks into the available storage framework to get the storage available on the server before moving the applications. That makes monitoring a big part of what they do – monitoring of the applications, servers and access to storage to ensure data mobility. It is storage-agnostic and can interface with any storage system, irrelevant of vendors.
Ngo explains, "We basically can do failover from any node, anywhere, anytime since we don't require a direct access to the server." Tunneling the data through the environments, they make sure that application data or workflow can be accessed and managed securely from anywhere.
Although not a part of their portfolio yet, but replication seems to be in the roadmap for DH2i as Ngo added, "We don't do the actual storage replication itself. That's all we miss and that's something we would surely be looking at internally".
Presenting DxEnterprise and DxOdyssey
Over the briefing we talked about DH2i's two solutions- the DxEnterprise and DxOdyssey through which it delivers HA & DR. Both built on patented technologies, the DxEnterprise is an HA & DR software that delivers unparalleled clustering flexibility by decoupling applications from the infrastructure they are running on. Packed with advanced fault detection capabilities, it can pinpoint the faults with its location and perform automatic failover.
Built for Windows Server, Docker and Linux, DxEnterprise is where users can manage workloads and Docker containers across multiple platforms. It is completely OS and platform-agnostic, meaning users can move applications in and out of infrastructures flexibly making it the only solution out there to allow that kind of mobility.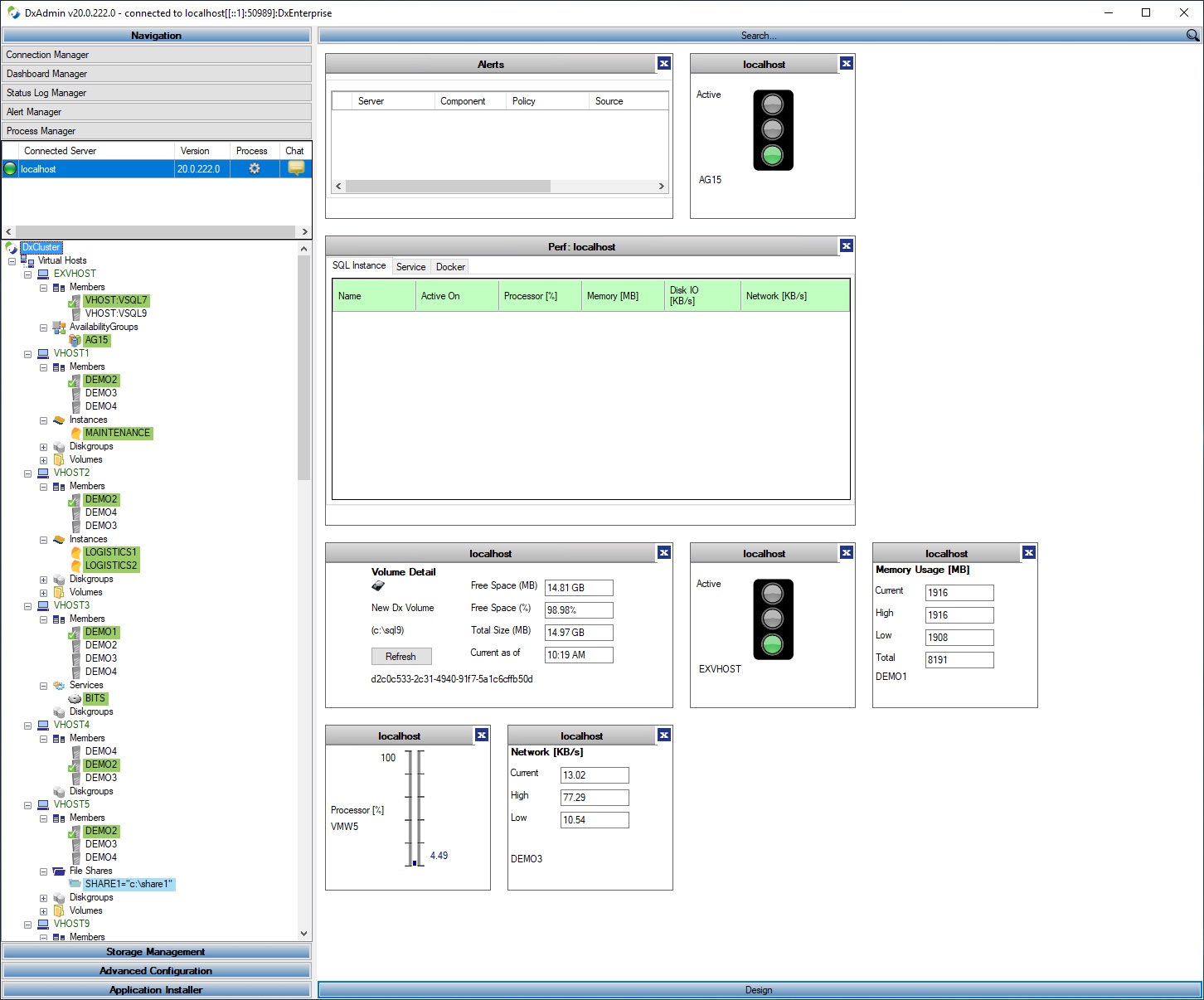 In June of 2021, DH2i announced the availability of DxEnterprise for Containers, a solution that solved availability issues for Microsoft SQL Server in Kubernetes. Designed aiming a two-fold problem- first Kubernetes' slow native recovery and second its lack of support for SQL Server availability groups (AGs), through DxEnterprise for Containers, DH2i enables immediate failover for SQL Server with almost zero RTO. By leveraging SQL Server AGs clustering technology, it makes configuration and management of SQL Server AGs a lot simpler and easier than it is with certain cluster orchestration technologies.
DxOdyssey is the networking software from DH2i that enables Zero Trust Network Access (ZTNA) in applications. A lightweight uVPN software with which users can create secure micro-tunnels across multiple sites and cloud platforms and get app-level access to applications, it shrinks the attack surface with a Software-Defined Perimeter (SDP) thus establishing connectivity between distributed environments at minimum risk.
DxEnterprise can be used for any applications that run as a service. While a tighter integration happens with first-tier applications like SQL Server deployments, with second-tier applications, it monitors up and downtime. The DxEnterprise is a subscription-based software that has a per server, per VM or per container licensing model as well as an unlimited per core license. DxOdyssey is licensed per gateway and per client. Both the software are available to buy on DH2i's website as well as through company partners.
In Conclusion
Both the solutions from DH2i are built with powerful capabilities that make sure that communication between applications happen securely and that there's very minimal service interruption as they are moved from one site to another. Even when there is a downtime, the DxEnterprise makes sure that the service is back up and running instantly after an outage. Enterprises can use more of such app-centric solutions that do not tie to them to one storage vendor, but give them the opportunity to customize their platforms and still enjoy high service availability. Special thanks to OJ Ngo and Don Boxley Jr. for speaking with us.
To get a free trial of DxEnterprise or DxOdyssey, visit DH2i's website. For more exclusives like this, keep reading here at gestaltit.com.