The Python Web Conference is back. After 2022's mega event, it's returned in full blast this year. 2023 marks the 5th anniversary of the Python Web Conference, and great things are expected.
Five day long, the Python Web Conference 2023 will have over 50 live talks, and 400 guests from more than 40 countries will be in attendance.
It is 100% virtual. You can tune in live from your home, a coffee shop or wherever in the world you are, no need to get on a plane or drive to a venue. It will be hosted on LoudSwarm. So, just grab a chair and make yourself comfortable in front of a screen.
A Little on Python Web Conference
PWC began in 2019 as an initiative to bring developers together on a platform to hold discourses on current topics on tech. Over the years, the event garnered a lot of attention from developers, and the list of guests and sponsors grew considerably.
Hosted every year and attended by developers from mid to advanced level from the world over, PWC is believed to be the biggest web conference on Python. Where other events scaled back because of the pandemic-time constraints, the Python Web Conference only got bigger and better, garnering more participants and sponsors each year.
Tracks and Talks
Each year, the conference focuses on a set of hot topics around which several sessions are offered. Industry experts from all over the world conduct these sessions which range from informational to educational.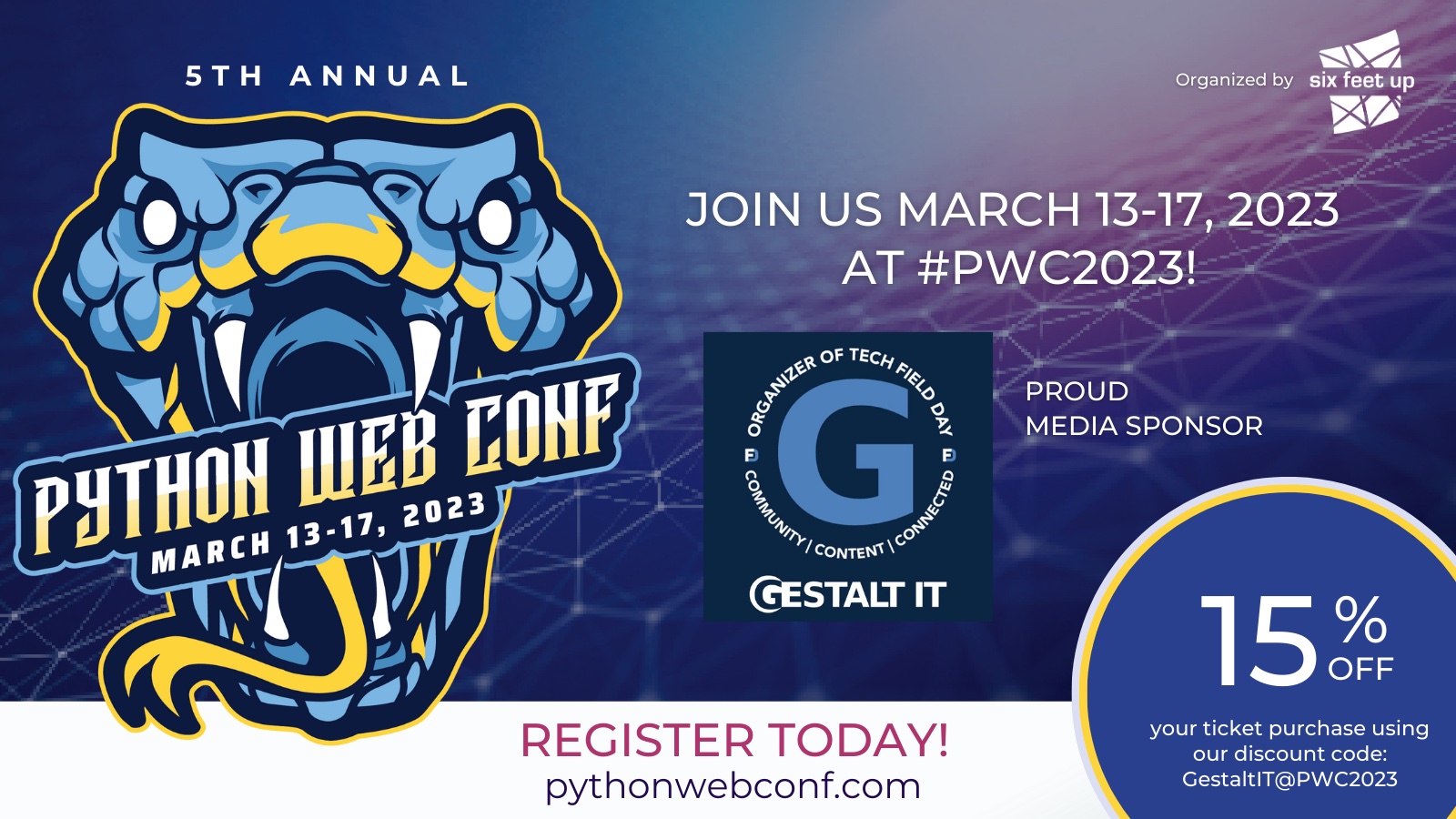 This year, the topics chosen are some of tech's most burning themes. The list begins with AI/ML and Big Data and goes on to include Cloud Native, Containers, CI/CD, Microservices, Security and Serverless.
Daily schedules include open interactive sessions where guests can get together and have group discussions on the topics. There are live talk sessions if you up for some tech wisdom from renowned industry pundits.
Fun After-Event Programs
The fun starts with end-of-day socials where guests gather and mingle, and try their hand at activities like origami. Imagine being in a room where there are only peers with like interests communicating their passions and sharing their stories.
These concluding events are just as fun and socially invigorating as the sessions are rich and educational. They're a great way to meet new people, make connections, find opportunities and feel inspired.
Sponsors and Partners
Like each year, this year too, the sponsor list is swarming with familiar names from the tech world. Django, EuroPython Society, IndyAWS, Women & Hi Tech, Women Who Code to name a few. The event is covered by a wide panel of media partners among whom Gestalt IT is one.
Python Web Conference 2023 is brought to you by Six Feet Up. The event is set to kick off in March from 13th to 17th between 9am and 3pm ET. Tune in for a series of entertaining, immersive and hard-hitting sessions on some of the industry's hottest themes.
For those who are interested, a full event schedule is available on the Python Web Conf website. If you are looking to buy tickets, get a 15% off on us. Use the code featured in the image above to redeem the discount. Gestalt IT is also giving away complimentary tickets for two lucky winners. To claim it today, follow us on Twitter.