With so much data available to the modern enterprise, IT departments need a solution in place to ensure that data is both secure and available whenever and wherever. We had the opportunity to learn more about HVR's software-based data replication product and how their integrations with Databricks and other top vendors enable IT teams to seamlessly move data across their heterogeneous environments with an emphasis on analytics and machine learning applications.
Ensuring Data is Replicated at Scale
We've seen over the past several years that the sheer amount of data being created and stored by organizations is growing at a rampant pace. Regardless, in today's enterprise IT operations, having multiple copies of critical data is crucial to keeping said data always available, as well as providing a failsafe in case of a security event like a ransomware attack.
In light of those two points, and keeping in mind the vast complexity introduced by data being generated through cloud-based applications and infrastructure, as well as on-premises, the job of data replication across all of the facets of the modern enterprise is surely a daunting one.
Seamless Replication That Spans the Enterprise
HVR is dedicated to making that difficult job of enterprise-wide data replication an easier one. With dozens of integrations with some of today's most popular cloud and on-prem databases and lakes, their software replicates data across the entirety of your environment. What's more, it does so in near real-time with minimal overhead and friction thanks to its Log-Based Change Data Capture and compression architecture.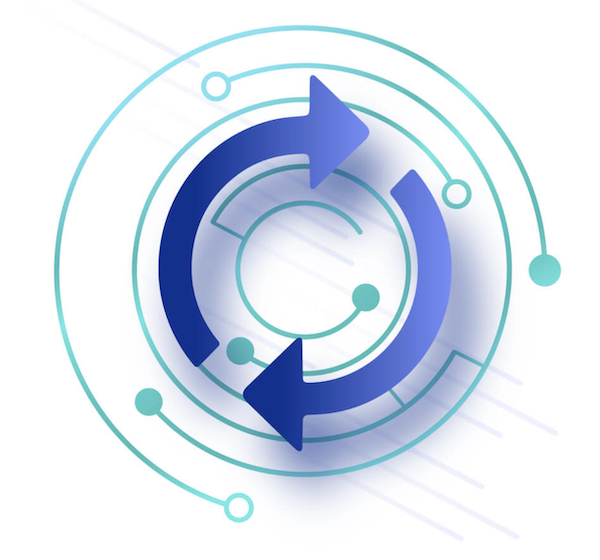 In practice, HVR serves as an ideal method for keeping big data — think analytics and even machine learning data — at a constant flow throughout your heterogeneous environment while also ensuring that it's available and secure.
Addressing Scalability and the Partnership with Databricks
We recently had the opportunity to sit down with HVR's CTO, Mark Van de Wiel, to learn more about the product, as well as their recently announced partnership with Databricks. In our conversation, Van de Wiel honed in on the three core aspects of a solution like HVR that promotes scalability in the enterprise. In his words, these solutions must be able to provide performance and manageability while also ensuring security.
On top of that, the solution also needs to be able to handle the massive scale of data generated by the enterprise, and also be able to reach to all potential sources of data — regardless of cloud or end user location. Leaning on his decades of experience in the database vendor realm, Van de Wiel believes that HVR serves that core purpose while also ultimately reducing IT friction.
In regards to the Databricks partnership, Van de Wiel alluded to the fact that AI models are quickly becoming standard operating procedures for many organizations that want to scale their data analytics. That served as a driving reason behind the partnership, allowing IT practitioners to continuously funnel the freshest data possible into Databricks' AI solution so their models are up-to-date and efficient to boot.
Zach's Reaction
Put simply, HVR's product keeps data flowing across your enterprise, ensuring that you have the most current data at hand for advancing and streamlining your analytics efforts. And, with Log-based Change Data Capture, HVR keeps that up-to-date data secure, allowing you to scale up and out without having to worry about your data's availability.
It was such a pleasure getting to know more about the goings on over at HVR, and I want to thank Mark for his time, as well as Eileen Drury and Alex Birmingham for setting up the conversation for us.
Learn more about the HVR product and their partnership with Databricks and dozens of today's top database, storage, and analytics vendors by visiting their website. And, if you'd like to read more exclusive coverage of today's top enterprise IT technologies, be sure to check out our other posts here at GestaltIT.com.