In today's remote work-driven world, integrating the cloud into your environment allows you to be agile and extensible, but many organizations still rely on existing mainframe infrastructure to operate their most crucial processes and store critical data. Model9 addresses this disparity between on-premises and the cloud by providing a top-down data management platform that connects the mainframe to cloud infrastructure — making it all visible through a single pane of glass. We had the opportunity to sit down with Model9 to learn more about their product and its value, as well as the growth they've experienced because of it.
Addressing the Mainframe in a Remote Work World
With so many organizations adopting distributed work models to accommodate working from home, there's a common buzz around the enterprise IT industry that distributed environments are the future of IT. Companies that rely on their in-office mainframes, however, beg to differ.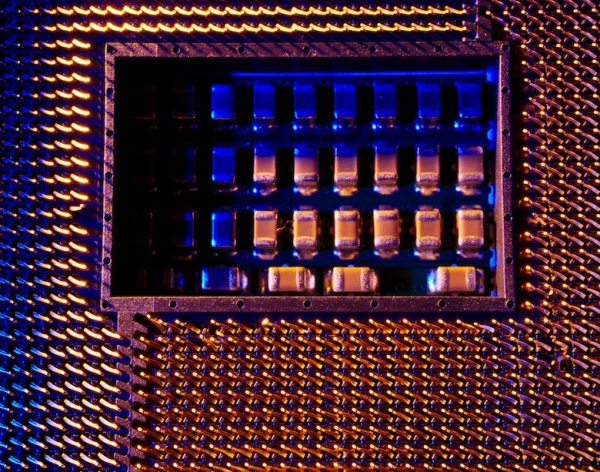 The "big iron" has long been a mainstay of the on-premises office, signifying a time dictated by snaking ethernet cables and blocky cubicles. Although somewhat a pain in a remote work world, the mainframe represents a tried, true, and generally secure way of centralizing your organization's most crucial information and resources.
The problem faced by mainframe admins, besides the general issue of routing remote traffic back to on-prem, is the fact that so many of today's organizations leverage cloud infrastructure as a core part of their business. How can these organizations, beset by their mainframe, look to stay relevant with the mobility and resiliency of the cloud?
Modernizing the Mainframe
If you depend on your mainframe and haven't yet heard of Model9, then read closely. Model9's software offering connects your mainframe to all of today's top cloud infrastructure providers, making it easy for you to synchronize your environment across any location.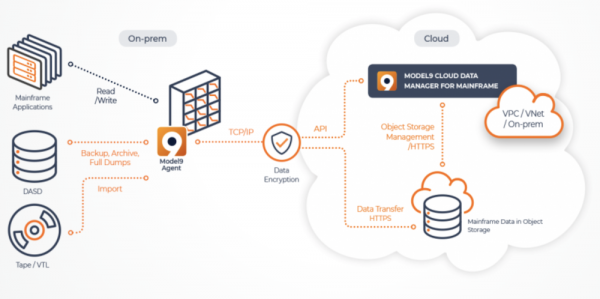 Specifically, Model9 uses an agent downloaded onto the mainframe, which then communicates with pre-built Kubernetes containers to act as an object storage go-between for your mainframe and cloud infrastructure. That way, you can safely keep your data housed on-prem while still having it available and extensible from the cloud.
The Value of Model9
We recently had the opportunity to sit down with Model9's CSO, Eyal David, to discuss their product and its fit in the industry. A veteran of the storage industry with 10+ years at Kaminaro before coming to Model9, David believes that, while the mainframe is what Model9 does, data really dictates who they are, and ultimately, what they can do for the enterprise.
In our discussion on Model9, David stressed a few key value propositions that make Model9 so impactful for their customers. First and foremost, according to David, Model9 is the key stepping stone for organizations looking to modernize their mainframe. The business agility the cloud provides is undeniable, especially with employees working from home, so being able to combine the power of the cloud with the stability and proprietary nature of the mainframe allows businesses to move quickly and securely. As an added benefit, by connecting the mainframe to the cloud, organizations can both update file formats to modern ones for downstream use and reduce resources like tape and other storage overhead by offloading non-critical data to the cloud.
In today's IT operations, having a single platform like Model9 to manage your data across your environment saves you loads of time spent bouncing between services, software, and other infrastructure. Additionally, with a single location to manage data across both the mainframe and cloud infrastructure, you can become more well equipped to prove compliance to auditors. And, since core data is stored in the mainframe, the sanctity and security that the centralized mainframe provides are maintained while also ensuring data stored and replicated in the cloud is secure as well.
Zach's Reaction
By blending the general benefits of the on-premises mainframe with the extensibility of the cloud, Model9 proves that the mainframe can and will continue to play an active role in the enterprise, even as many organizations opt to go fully cloud-native with their infrastructure. And, given the partnerships Model9 has fostered with cloud providers and hardware OEMs alike, it seems that the rest of the market agrees.
Learn more about Model9 and their product by checking out their website. For more exclusive coverage on enterprise IT tech companies like Model9, be sure to read more here at GestaltIT.com.