Today's companies rely on the extensibility and cost-effectiveness of cloud-based infrastructure and applications, but as a result, are often generating more data than they can feasibly act upon. Instead of letting it all accumulate to no end, however, today's DevOps teams can leverage AI-driven applications like Opsani to create actionable insights on that data and optimize their operations across clouds. We had the opportunity to chat with the folks at Opsani to hear how their solution can enable companies to scale their operations in the cloud while still maintaining a healthy blend of performance and budget consciousness.
What Do We Do with All This Data?
If we've heard it once, we've heard it hundreds of times that the enterprise IT industry is generating a lot of data. It makes perfect sense; with more ways to obtain data at the edge through IoT devices as well as via cloud applications, it's natural that said data will start piling up.
Usually, however, when we talk about massive amounts of data, it's in regards to storing it all. Today, we're going to talk about one of the most impactful ways of actually using that data: AI operations.
Optimizing Cloud Operations through AI
We sit at an amazing crossroads where the abilities of AI and ML are to a point where they can act upon all of this stockpiled data in new and impactful ways. One such way that AI can impact the enterprise is through cloud optimization.
The explosion of tools like Kubernetes and Infrastructure-as-a-Service, while becoming crucial for many operations worldwide, also creates sources of spend that, when left unchecked, can really add up on an organization's budget. Using AI-driven optimization tools, companies can ingest the data created across the multiple clouds at play in their enterprise and quickly identify places for improvement.
One such tool is available from Opsani. Opsani's product relies on AI to consume data generated from cloud infrastructure, which it then analyzes to evaluate usage versus cost, as well as other key indicators of success compared to their budgetary toll.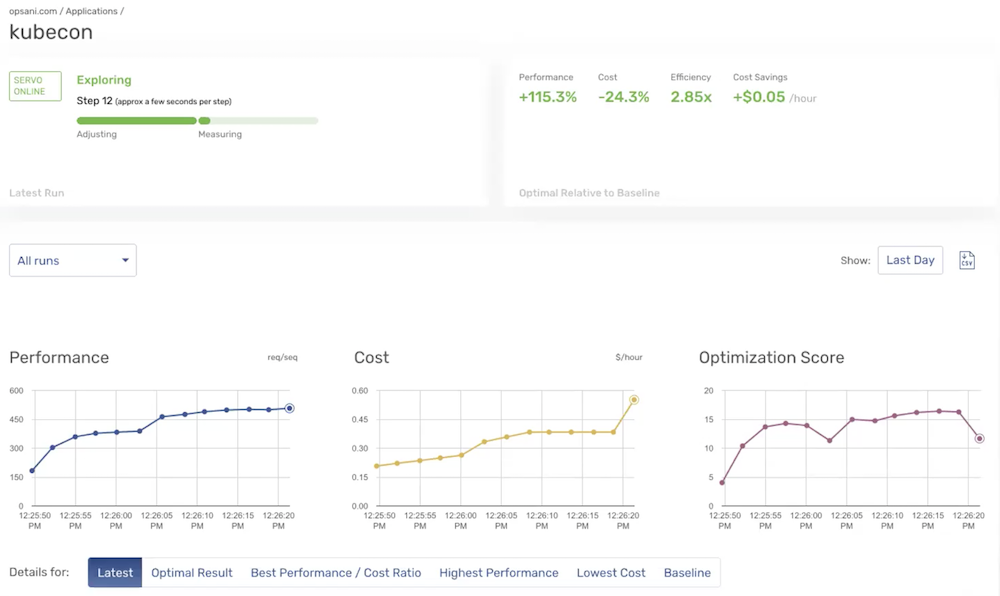 Opsani, According to Opsani
We recently had the pleasure to chat with Opsani's CCO, Patrick Conte, as well as Alex Cox, their head of Marketing and Comms, about their product and its place in the market. Conte described to us how, armed with an expert team of AI engineers, Opsani has been able to target the next generation of enterprise-grade solutions and applications, ensuring today's IT organizations are making the most of their multi-cloud environments.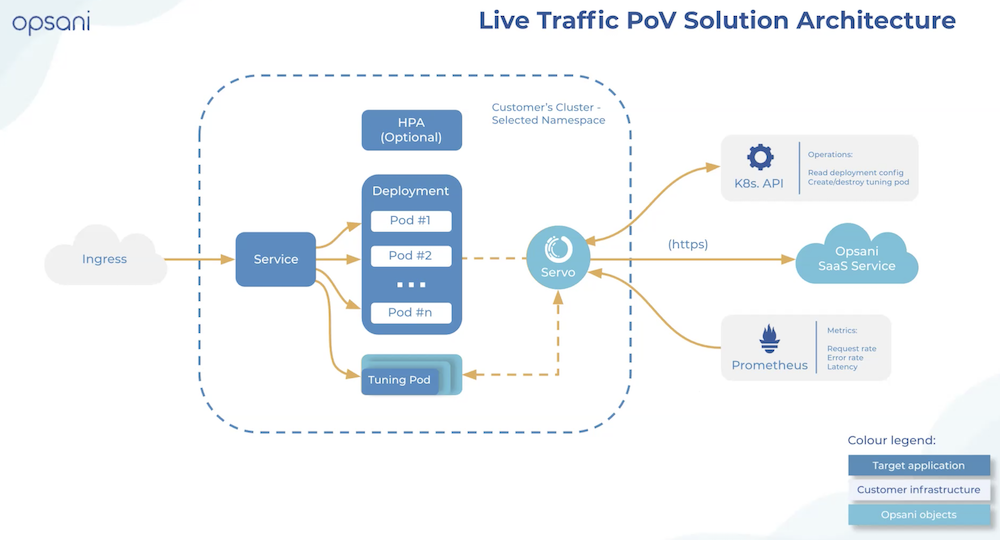 This blending of performance and cost analysis is exactly what DevOps teams need to keep operations running both smoothly and efficiently. What's more, Opsani integrates with the majority of IaaS and SaaS services on the market today, meaning organizations can hold on to their freedom of choice when it comes to their solution stack and still be able to optimize at scale.
Zach's Reaction
As more companies opt to expand into clouds — both public and private — it only makes sense that they will need solutions to help them optimize how they use them. Opsani's application of AI allows companies to scale rapidly while still making informed decisions on their usage and spend.
With more data available than ever, AI-driven tools like Opsani give way for more actionable insights into operations. And, as cloud usage continues to grow, Opsani's offering seems like an excellent way to keep an eye on your multi-cloud infrastructure to make sure it's working for you — not the other way around.
To learn more about how Opsani can meet your multi-cloud optimization needs, check out their website for deeper technical information and documentation. If you're interested in other exclusive coverage of enterprise technologies like this one, read more at GestaltIT.com, or watch one of our Tech Field Day presentations.