As data centers evolve to accommodate for the adoption of cloud-based infrastructure and resources, IT practitioners need to ensure all aspects of their environment are prepared to handle high loads and remain available, even if a disaster threatens their uptime. SIOS provides high availability and disaster recovery solutions for both Windows and Linux data centers across physical, virtual, and cloud servers. We had an exclusive opportunity to chat with the folks at SIOS to hear how their solution stack is helping enterprise IT admins tackle the problem of keeping their evolving data center up and running — regardless of where it is.
Upkeep of the New Data Center
With today's data centers acquiring and processing massive amounts of data at blistering rates, IT practitioners need to make sure their servers are both always available and prepared to maintain that availability, even during potential outages. Although many cloud-based infrastructure options provide these capabilities as part of their offerings, on-premises data centers built on SAP, Linux, or others, require that high availability (HA) and disaster recovery (DR) solutions are integrated into their builds.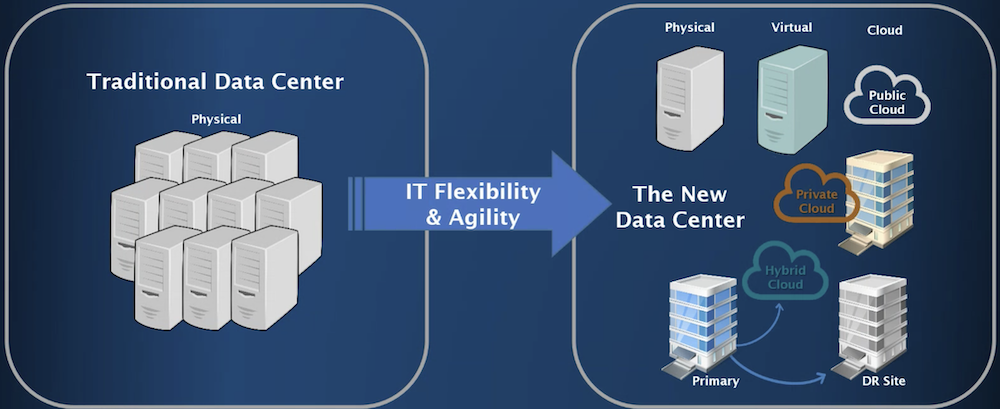 Additionally, as more cloud-based resources are adopted by organizations, their HA/DR function needs to be able to cover all aspects of their environment. Additionally, while cloud infrastructure providers enable some facets of HA/DR for the storage, compute, and hardware in use, it doesn't cover critical aspects of deployments like operating systems, databases, or the applications themselves that companies rely on for their business.
Covering HA/DR with SIOS
Ultimately, the onus is on the organization's IT staff to ensure all aspects of their infrastructure are protected by an HA/DR solution. Unfortunately, doing this manually can be quite the chore, eating up hours to days of an IT practitioner's schedule spent implementing and maintaining the solution. That's why SIOS and their HA/DR product suite are available to help streamline the process of improving data center availability.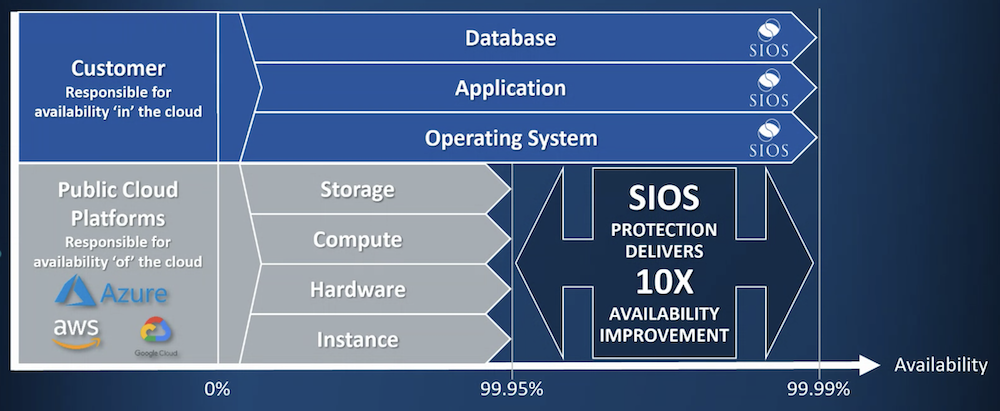 SIOS helps IT admins to achieve the ideal state of four 9s (99.99%) availability across the core facets of their multi-cloud environments. It does so through the use of each of the three products in its portfolio: DataKeeper, LifeKeeper, and their App Recovery Kits.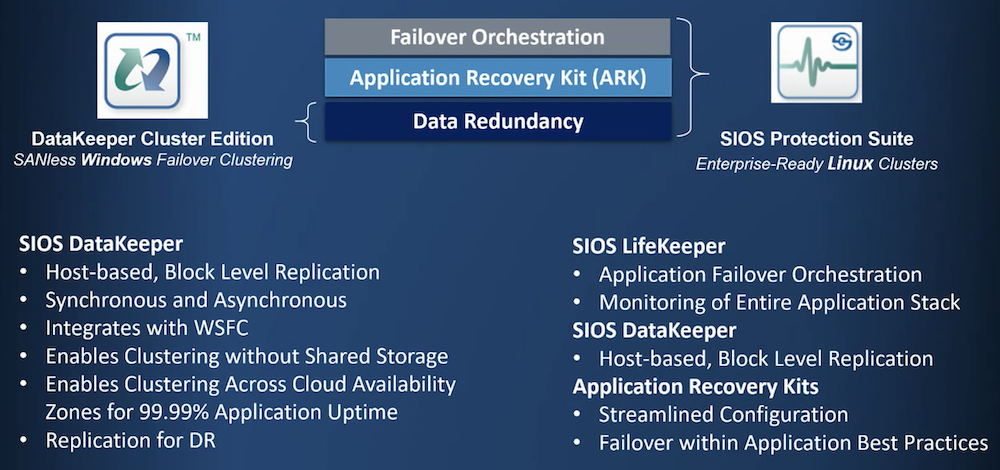 Honing in on What SIOS Can Do
We recently had the opportunity to learn more about the SIOS solution stack directly from their own VP of Marketing, Margaret Hoagland, and Presales Director of EMEA, Harry Aujla. Aujla gave us an overview of the SIOS portfolio and detailed the abilities of their Linux-specific HA/DR solution.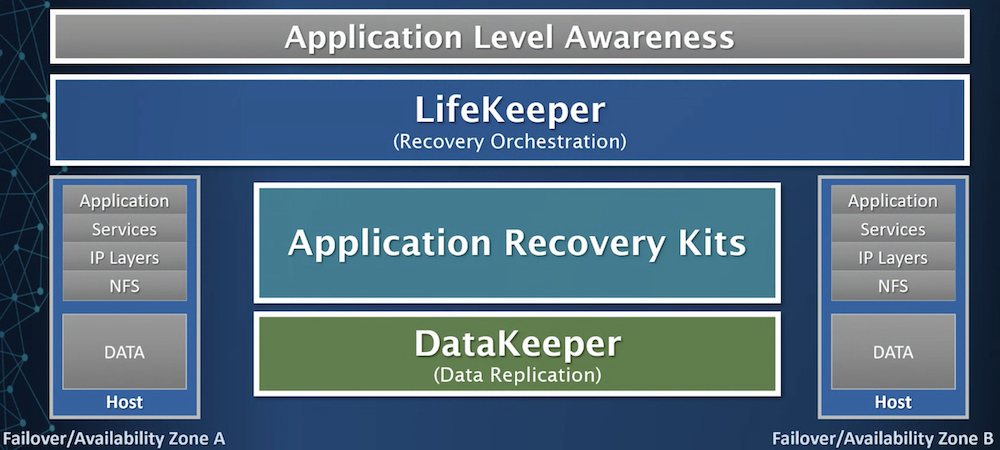 Using each of their three products in concert, SIOS enables IT staff to build the failover approach that works best for their environment, leveraging the unique Application Recovery Kits that match the apps at play in their environment. SIOS even offers individualized recovery kits for apps that exist outside of their list of supported integrations.
These are used atop their DataKeeper solution (which works for both Linux and Windows server environments); DataKeeper replicates data center information to ensure a copy is always at the ready when need be. Then, the LifeKeeper tool sits atop the stack, using cluster nodes to simplify app recovery without relying on shared storage so that data can be accessed in a near-continuous manner.
Zach's Reaction
The ability to keep your operations running smoothly — even in the face of a natural disaster — sets great enterprise IT departments apart from the good ones. With SIOS's solution stack, you can achieve that greatness with considerably less work than if you tried to manually set up a comparable HA/DR solution. For high-paced organizations, this can mean the difference between success and the end of the line.
To learn more about SIOS and what their solutions can do, be sure to visit their website for resources such as technical documentation. Want to read more exclusive insights into other tech companies like SIOS? GestaltIT.com is your home for all things news and analysis in the enterprise IT industry.