Pat Gelsinger preparing to step into the role of Intel CEO has been a hot topic lately. Close watchers aren't the only ones thrilled, as this has even led some to come out of retirement to work under him!
Former Intel Senior Fellow Glenn Hinton is coming back to work at Intel after three years of retirement. In a social media post, he mentions, "Having Pat Gelsinger coming back as CEO also helped me finalize my decision to come back."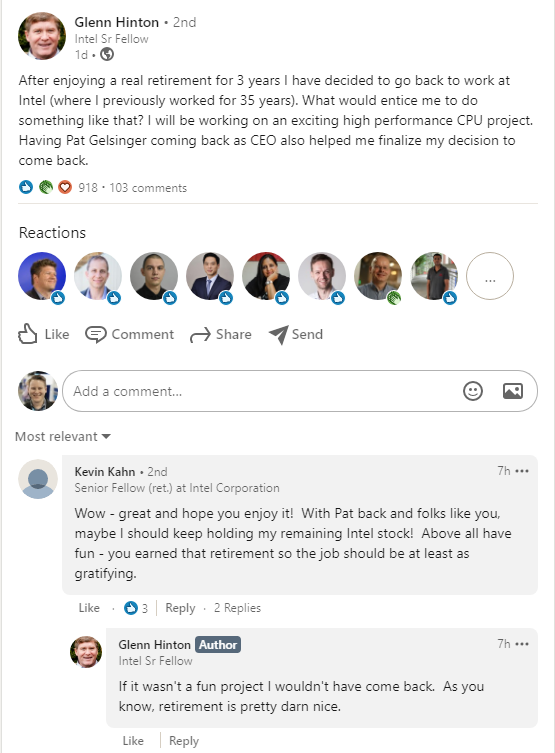 Pat Gelsinger isn't the only reason Hinton is coming out of retirement, as he also mentions the big, fun, and exciting CPU project he will be working on.
Some analysts believe Gelsinger's arrival will not have much of an effect until three or more years from now. Dr. Ian Cutress disagrees, he comments:
I rejected that premise outright, stating that Pat can come in and change elements of Intel's culture immediately, and could sit in the room with the relevant engineers and discuss product design on a level that Bob Swan cannot. Pat has the opportunity to arrange the leadership structure and instill new confidence in those structures, some of which may have caused key architects in the past to retire, instead of build on exciting projects.
Cutress is confident in the new CEO's ability to create real change early on.
Read more at AnandTech: New Intel CEO Making Waves: Rehiring Retired CPU Architects