HPE announced this week that it intends to acquire the SD-WAN company Silver Peak. As usual, Keith Townsend has a very good take on this.
My take on @HPE buying @SilverPeak? My peers who are networking experts love what @ArubaNetworks has done with HPE Networking. I therefore love this acquisition. It fills a gap in the portfolio and I expect interesting things from Aruba as a result. https://t.co/r1ib7mw2xh

— Keith Townsend – Light will overcome darkness (@CTOAdvisor) July 14, 2020
Given that framing, I have no doubt that HPE will be able to integrate Silver Peak well into its existing Aruba business. It also gets a sizable and lucrative Silver Peak customer base, something that hasn't always been the case with other big-name SD-WAN acquisitions. And with the integration, Aruba can hopefully shake the perception that it's just a wireless business.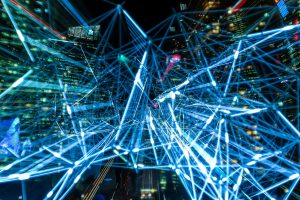 But I also saw a tweet that summarized my reaction to this news:
After Viptela (Cisco), Velocloud (VMware), Talari (Oracle) and Cloudgenix (Palo Alto), it is now Silver Peak's turn to be swallowed by HPE ! Who's next? #SDWAN https://t.co/FdNdNtZM5r

— Michael Wolljung (@micwolljung) July 13, 2020
When I first started at Gestalt IT in late 2016, SD-WAN was all the hotness. It seemed like companies like Silver Peak, Velocloud, and Viptela were set to disrupt the networking industry. And clearly they did, although not in the way I probably thought at the time. It's remarkable to see the networking incumbents recognize how important SD-WAN was as a category and quickly move to integrate it into their portfolios (Cisco saw it clearly enough to try to do it twice). And we've seen other companies pivot to meet this need, with Fortinet and Riverbed coming to mind.
Ultimately, the Silver Peak acquisition signals the end of the "independent" SD-WAN companies. But from an IT perspective, that's almost beside the point. Not to get into a whole feature vs product discussion, but ultimately SD-WAN was about securely expanding your network and the benefits that flexibility brings. Integrating with the existing big networking companies that are already installed in your organizations probably just means that they can realize those benefits a lot faster, and generate more services revenue for those providers while they are at it.