By now you've probably heard of the scary FragAttacks vulnerabilities that were recently announced. The scope of the attacks is quite wide and includes the very basic pieces of wireless technology. In the announcement, it was shown this can affect access points all the way back to those that run WEP!
On the other side of the equation, the technical know-how required to build and weaponize this attack is higher than the average. The researcher held on to this disclosure for the past six months in order to give the access point manufacturers time to create patches and get them deployed to negate the possibility of compromise. Given how critical this appears to be, what should you be doing?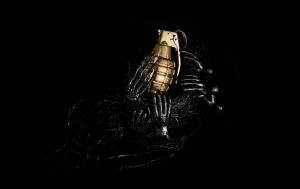 Thankfully we have wireless professionals like Rowell Dionicio here to help us figure out what needs to happen. He wrote an excellent post detailing the basics you need to know about FragAttacks as well as where to go to find the patches you need to install to protect against them. If there's something that isn't covered or a manufacturer that needs to get the patch out to their customers, Rowell has that on his list.
As he puts it in his post:
Update your AP infrastructure. If you're on a Cisco WLAN controller, you will need to update the code as soon as it is available. Be aware of the version you may need to update to as it could render older APs unsupported.

If you're using cloud-managed APs, you will receive the patch depending on your update schedule. Meraki will come out with their patch in June 2021. Meraki MX appliances with Wi-Fi capability will receive an update in October 2021.

Patch your IoT devices when a patch is available. We encourage you to reach out to your IoT manufacturers to identify when a patch is released.
Read more at Rowell's blog here: FragAttacks – What you need to know