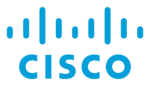 This post was sponsored by Cisco. For more information about Cisco's products and services, please visit www.cisco.com.
During
Cisco Live Europe 2020
in Barcelona, I had the chance to sit down with
David Penaloza Seijas
and talk about community. I've known David for a while through Cisco Live as The Guy With The Musketeer Hat. He's quite the character and if you've been at Cisco Live in the last year, you know who I'm talking about.
As I talked with David, I learned that he has the same challenges we all face when it comes to things like Imposter Syndrome. Surrounded by so many knowledgeable people in the networking space is a huge challenge. We all feel like everyone around us is smarter or more in tune with what's going on in our respective technology areas. But the power of the community is seeing that we all have our strengths and learning how we can all work together.
David and I have been around Cisco Live for quite a while. We've been talking to people inside and out about a variety of topics and trends. But, where I have spent a lot of my time with Tech Field Day and presentations from across the industry, David has been a leading voice in the Cisco Champions for the past several years. The Cisco Champions get to go deep into the technology that Cisco is building, both current and future.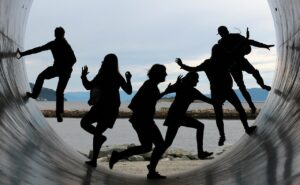 I myself was a Cisco Champion many, many years ago. Tech Field Day took more of my time, so I bowed out to let others have the opportunity to take advantage of the perks and possibilities of the program. And David has done just that. He's taken a hat and a cape and turned them into the avatars of the Cisco community. David is the kind of person that gives back tenfold what he gets out of the program. His presence is undeniable. His laughter is infectious. As someone that feels like they are constantly busy working on things, I was even jealous of David's energy and workload during Cisco Live Europe. He was constantly rushing from podcasts to presentations to parties. He was everywhere!
To The Future
But David also represents the kind of person that a community needs to be powered by. He forms the nucleus of what people want to get when they join a group of like-minded individuals. He's humble and inclusive. He's welcoming and displays the kind of mentorship that people need to grow. Cisco Live and the Cisco Champions won't stay a community for very long if people take more than they give back. Without people like David around, the community will dry up or just slowly wither away. It takes dedication and desire to keep jumping on podcast recordings or participating in presentations even when the area of discussion isn't your primary focus.
Listening to the interview again, the passion that David has for this community shines through. If I were a new attendee to a conference like Cisco Live, I'd instantly look for the feathered hat to help me understand what was going on. If I were new to the world of the Cisco Champions, I feel like David is the kind of champion I would want to emulate.
If you'd like to learn more about David's work with the Cisco Champion program, make sure you take a look at their public program info at https://community.cisco.com/t5/cisco-champions-public/ct-p/CiscoChampionsPublic. To learn a bit more about David himself, make sure you check out the profile we did before Cisco Live Europe here at Gestalt IT.