Your IT News for the Week of February 11, 2019
The Gestalt IT Rundown

Ken Nalbone and Stephen Foskett discuss the IT news of the week on the latest Gestalt IT Rundown. In this episode they discuss Intel naming Bob Swan as their permanent CEO, why Cisco is calling for GDPR-style regulation in the US, Slack's filing to go public, and more. Subscribe on YouTube, our podcast feed, or follow on Facebook to watch each new episode.
You Need Sensors for Analytics
Podcast: Play in new window | Download (Duration: 17:31 — 16.6MB)
Subscribe: Google Podcasts | Stitcher | RSS | More
In the latest episode of the On-Premise IT Roundtable podcast, Tom Hollingsworth throws out the premise that in order to be an effective analytics company, you need a sensor. The roundtable is pretty evenly split in the discussion, and brings up some great arguments for and against.
What's New At Gestalt IT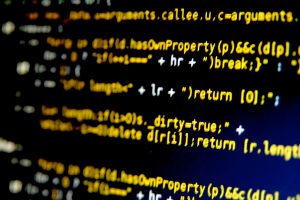 Events
Networking Field Day
February 13-15, 2019
---
For the twentieth Networking Field Day event, the Tech Field Day crew blew out all the stops. Aside from the usual amazing assortment of delegates, no less than eleven companies are presenting at the event!
You can watch all these presentations live with the delegates right here.