Here's your regular look at what's happening in servers.
If you'd like to sign up for our newsletter and never miss an update, sign up here!
Featured Stories

Quorum comes at disaster recovery from an interesting background. The company originally built for use on ships for the U.S. Navy, which by necessity by their isolation, cannot exactly afford a lot of downtime for disaster recovery. Since 2010, they've offered a commercial product. They recently released version 4.0 of onQ, their backup solution and sole product focus. They're claiming some impressive IOPS, often seeing failover instances running faster than production.
Read More
AMD hasn't been at the top of the x86 heap for quite some time. But just over a decade ago, the company seemed to be surging. It's consumer chips were competitive and often topped Intel's offerings. By 2006, they held 22% marketshare in the server market with Opteron chips. Since then, they've competed more on price than on performance. Their upcoming Zen microarchitecutre looks promising. If you haven't paid attention to the company for the last 10 years, here's a visual primer to get you up to speed.
Articles that made us think this week…
Chris Mellor writes: Chatbots are flashing up in our future view as something that could improve an admin's lot. Instead of using a GUI with nested and drill-down screen forms to do their job, they'll have a new form of Command Line Interface, only this will be a Chat Line Interface to a chatbot.
Read More
Mike Burkhart reviews the state of HCI, why it's important, and if it's the next big thing, or already there. His conclusion: A piece of advice I was given a long time ago is this: "If you are always reacting to events, then you have no time to create, and true value comes from creation." The more we can move IT forward, create new innovations and enable positive growth, granular control, and the ability to dynamically shift with demand, the more we can win against our competitors in business.
Read More
Events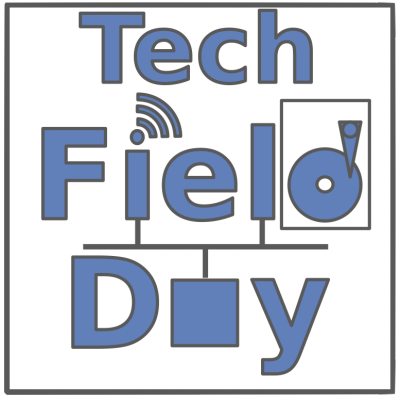 Tech Field Day will be in Austin the first three days of February! The invited delegates will be hearing about the latest in enterprise IT from Robin System, Uila, and Veeam. Recently added to the roster of presenting companies are StorMagic, ZeroStack, and SolarWinds! As always, these events are live streamed, with video available on YouTube and Vimeo after the event.
More interesting reads from the community
---
This week's server news brought to you by the team at