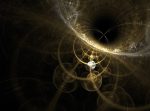 PURE STORAGE SPOTLIGHT PODCAST featuring Rajiev Rajavasireddy, Vice President Of Product Management.

The Premise: Is object storage the future of primary storage?
On-premises object storage has traditionally been associated with archive data. Scale and density were important, but the performance was not a major consideration. Fast object storage was an oxymoron. That paradigm is changing. DevOps teams across enterprises are now building container-based applications leveraging S3. High-performance applications are being designed to bring the capabilities and benefits of S3 and cloud-optimized architectures to on-premises environments. Vertica in Eon mode and Splunk SmartStore are a couple of examples highlighting this trend. Will this trend become more prevalent? Will a majority of new high-performance applications be designed with object storage? Will object storage become the future of primary storage? Tune in to this podcast to find out.
Podcast: Play in new window | Download (Duration: 28:55 — 33.1MB)
Subscribe: Google Podcasts | RSS | More
On-Premises for today's roundtable:
Name
Stephen Foskett
Gina Rosenthal
Arjan Timmerman
Rajiev Rajavasireddy
Follow us on Twitter.
SUBSCRIBE to our newsletter for more great coverage right in your inbox.