This Gestalt IT Showcase is presented by Alan Driscoll and James Gallegos from Pure Storage.
Key Insight:
SMB and NFS protocols bring consolidated block and file storage to the Purity//FA operating system.
Presenters: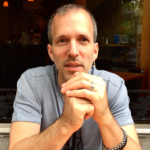 Alan Driscoll, Product Manager for FlashArray™ File Services
With decades of storage experience, Alan Driscoll came to Pure Storage over 10 years ago, built key components of the Purity operating system, went on to lead the UI team, and is currently the product manager for FlashArray file services. LinkedIn
---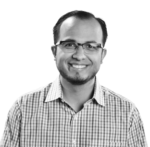 James Gallegos, FlashArray™ Product Marketer
James joined Pure in early 2016 and is part of the FlashArray™ Product Marketing organization. James is an experienced data center architect, systems engineer, product marketer, and technologist. He is passionate about disruptive technologies and brings a well-rounded perspective to the industry, with hands-on experience of the end-to-end data center stack. LinkedIn
Panelists:
---
Blog posts related to this Showcase
---
The Gestalt IT Showcase is an interactive conversation featuring a company subject matter expert and a panel of independent, technical IT influencers. These sessions add valuable thought leadership and credibility to product presentations. The IT Influencers dig in, ask questions, and discuss the content on camera –  creating a conversation you won't see anywhere else.