This post is the first in a two-part series about ThousandEyes' software integration with Cisco tech platforms.
Networking's New Normal
A year into the "New Normal," COVID-19 has accelerated the need for a digital-first business model. This model shifts the focus of service delivery to a digital form, allowing services to be accessed from anywhere.
This digital-first model has pushed many applications to the cloud and cloud-based services, which leads to decentralizing IT services. Decentralization introduces additional complexity for a few reasons.
First, applications have evolved to leverage services outside of the application provider's network. Additionally, these distributed services are often external and deployed across multiple cloud vendors. To application providers, these backend interdependencies are both out of sight and out of their purview, making troubleshooting a challenge.
Second, the Internet has become the new enterprise network. Enterprises have lost the level of control they had when applications were delivered from their data centers, and with this loss of control, the ability to guarantee the quality of user experience. Lastly, traditional tools lack the insight needed when attempting to pinpoint issues that are external to their IT perimeter. In a cloud-first world where applications and digital services are delivered over the Internet, a new approach to insights is required.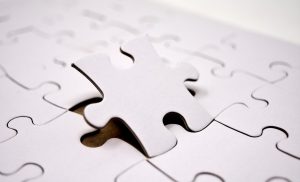 Visibility Gaps
Let's first look at an example of today's visibility gap. Say I have a SaaS application that some of my users are reporting latency to, but some aren't.
I can verify the SaaS application is up.
I verify my VPN is healthy & connectivity is stable.
I verify my core infrastructure is up.
I verify that the user's home ISP is working.
I don't find any commonality between my users having issues.
It should be working, but I cannot isolate why the users experience inconsistent performance. I don't have enough information.
ThousandEyes delivers visibility where previously there was none by offering detailed insights across enterprise, Internet, and cloud networks and their influence on user experience. Its intelligence technology combines network and app synthetic monitoring, end-user experience monitoring, BGP route feeds, and Internet and cloud outage detection, so that you can emulate user behavior and track customer journeys from a vast set of global vantage points.
Now, I can see that the problem is between users and the SaaS application, out on the Internet, in an ISP's network.
From ThousandEyes vantage points, you can measure critical performance factors, such as latency and traffic loss, and visualize network paths and routing changes to critical services. You can then set up alerts to proactively address issues and isolate where in the digital supply chain there are issues or opportunities for optimization.
20/20 Visibility
ThousandEyes is now packaged with the Cisco Catalyst 9000 series of switches. This integration includes a preinstalled ThousandEyes agent on the Catalyst 9300 and 9400 series of switches. Deploying the agent on campus switches can dramatically increase your visibility from within campus and branch offices (near users) to every application, network, and service outside your direct control. With ThousandEyes agents on the campus switches, you can capture the end-to-end path from switch to SaaS—and everything in between—to quickly diagnose if issues are internal to your campus network or external.
Another key benefit is the quick deployment. As part of the Cisco DNA Advantage and Premier subscription, customers will be able to immediately take advantage of ThousandEyes' visibility. Each switch license will unlock proactive insight into a service or endpoint from within the ThousandEyes platform—at no additional costs to customers. With this newly announced integration, Cisco has made internet and cloud intelligence available to its campus and branch networking customers on a global scale.