At the start of 2020, I presented the CTO Advisor Data Infrastructure concept to a panel of experts during a Gestalt IT Showcase. The premise starts with developing and applying a consistent policy across your hybrid data infrastructure. Data that resides in Infrastructure as a Service (IaaS), Software as a Service (SaaS), cloud-native applications, and on-premises workloads share a common organization-wide data management policy. The difficulty is in applying a policy across such a diverse set of data infrastructure. During Commvault Connections21, Metallic, the portfolio of SaaS offerings from Commvault, offered a starting point for a centralized data management policy.
The Problem
When data only existed in the four walls of the data center, it was relatively easy to apply data management policies to the applications. Well, it was easy relative to today's challenges. Today, data is everywhere. Work from anywhere has enabled organizations to become more efficient. Part of the digital transformation that's taken place over the past two years is the increase in federated collaboration. According to research for MITSloan and Deloitte, digitally mature organizations collaborate externally.
The need to collaborate externally feeds the growth of hybrid data applications. Clever employees turned data scientists are finding ways to create net new business processes using CRM data in Salesforce alongside unstructured file data. For example, suppose you are a Chief Data Officer (CDO) or a Chief Information Security Officer (CISO). In that case, you may be pinging executives in charge of enterprise data storage alongside your leader of cloud platforms to help corral the data.
The challenge is no one solution will magically apply a centralized policy across your unstructured file system data, Office 365, on-premises Oracle DB, and the hundreds of new cloud-native applications across your multiple cloud providers.
Data Protection is a Good Starting Point
Data protection suites have always been a great place to start when it comes to advanced data management. Data protection suites are the one place where all the metadata about hybrid data exists in a single repository. That rich metadata is ready for mining. As a result, the CISO can better understand and adjust security policies. For example, teams can identify where personally identifiable information (PII) exists within SaaS, IaaS, or Cloud-Native services. In addition, Commvault showed me how security teams could audit data access based on geographic metadata to ensure regional regulatory compliance.
The CDO can geographically identify copies of data and optimize AI and ML workload performance. That clever data scientist leveraging unstructured file data with CRM records may discover better performance by using a copy of the file system data located in a cloud region closest to the Salesforce point of presence vs. a local copy residing on a laptop.
One of the challenges I asked of Metallic, what about operations? It's difficult for the infrastructure and cloud teams to get their arms around all the different data access variations. How does the team responsible for backing up petabytes of on premises files system and Oracle DB data also backup cloud-native applications hosted in AWS along with various SaaS offerings? Who has the time to deploy and manage that infrastructure required to perform the data management?
Metallic – Vision Realized
I was at the launch of Metallic back at Commvault Go 2019 in Denver. I was impressed by how quickly the team built a respectable but geographically limited solution. At the time, Metallic had many of the features you'd need in a minimally viable SaaS offering. However, it was limited in scope to small and midsize businesses based in the U.S.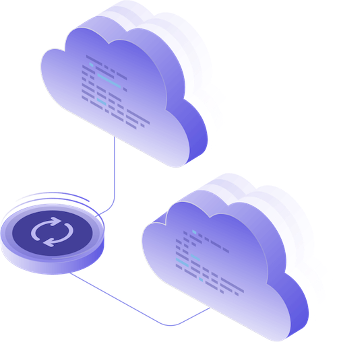 Fast-forward to Commvault Connections21, and a lot has changed. Metallic offers enterprise scale and is now available in 30 geographies around the world, and globally available through MSPs. The console is designed to work with Commvault's on-premises storage solution. Sizable enterprise operations have the ability to backup on-premises workloads as well as public cloud-based data sets. Commvault fully manages the control plane. Commvault has even rolled out an updated managed service provider option that fills the gap between the Commvault managed SaaS offering and the specialized needs of the highly diverse Commvault customer.
While Metallic doesn't solve all the challenges associated with a complete data infrastructure strategy, it's a great starting point for the conversation. To learn more about Metallic and all the features of the solution, make sure you check out their site at http://www.metallic.io