Many businesses recognize the value and importance of utilizing AI technologies. However, incorporating AI technologies into work processes successfully can be difficult, and many AI projects tend to fail. In response to this, Intel has determined factors that cause AI projects to fail and has established guiding principles that can help people succeed in using AI in their work. Join Nufar Gaspar, Director of AI Everywhere at the AI Center of Excellence at Intel IT, in this Tech Field Day Showcase where she discusses the company's vision of transforming work with AI technologies, and the strategies and resources Intel is using in an effort to make that vision a reality.
For more information, you can view these resources from Intel:
How Intel Uses AI to Identify Sales & Marketing Opportunities
Building Intel's AI Center of Excellence
AI Improves Sales Account Coverage
Push-Button Productization of AI Models
Artificial Intelligence Reduces Costs and Accelerates Time to Market
Presenter
Nufar Gaspar, Director of AI Everywhere at the AI Center of Excellence at Intel IT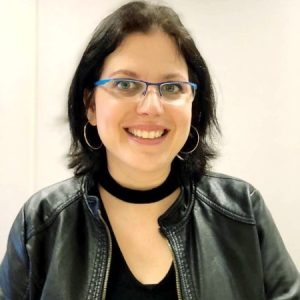 Nufar Gaspar is the Director of AI Everywhere at the AI Center of Excellence at Intel IT. She has been working on AI capabilities for the last 10+ years in various roles. Currently, she manages a program aiming to ease access and maximize the value of AI technologies for Intel employees. Her teams' offering includes self-service tools, consultation and use case deliverables services, training, and more. The AI Everywhere offering was built based on 12 years and thousands of AI algorithms brought to production within Intel by the AI Center of Excellence, all aiming to transform critical work and bring high business impact.
Delegates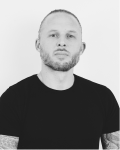 Chris Grundemann is a passionate, creative technologist and a strong believer in technology's power to aid in the betterment of humankind. In his current role as Managing Director at Grundemann Technology Solutions he is expressing that passion by helping technology businesses grow and by helping any business grow with technology.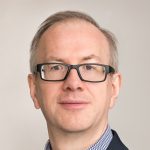 Frederic Van Haren, CTO at HighFens Inc., is known for his insights into the AI, Big Data, HPC, and storage industries. He has over 20 years of high tech experience and has built several large HPC and AI environments from the ground up. Today, he provides consultancy and services to organizations that aim to be leaders and innovators in AI. He is frequently invited to speak at events to offer his vision on AI, Big Data, and HPC.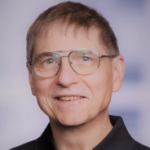 Jim Czuprynski has 40+ years of professional experience in Information Technology, serving diverse roles at various Fortune 1000 companies before becoming an Oracle DBA in 2001. Oracle awarded Jim the status of Oracle ACE Director in 2014 and is a sought-after public speaker on Oracle technology, presenting often at Oracle OpenWorld, Oracle CODE, COLLABORATE, KSCOPE, Oracle Development Community tours, and Oracle User Group conferences around the world. Jim has co-authored four books on Oracle Database technology, and has written 100+ articles on Oracle Database administration and other topics, most recently at ODTUG TechCeleration. Jim speculates about the future of technology in his blog (Generally…It Depends) and he's also co-host of the Beyond Tech Skills podcast.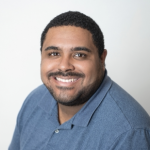 Girard Kavelines has over 15 years of experience as an IT Professional, working in many different areas and roles from IT Helpdesk, Network Technician, Network and System Administrator, and IT administrator. Specializing in Networking, Security & Virtualization. He is currently working toward achieving his CCNA, and then pursuing this CCNP. He blogs regularly at TechHouse570. For his endless work as a blogger Girard has been recognized as a VMware vExpert & Cisco Champion.