A few weeks back, I had the opportunity to attend Juniper Networks' Networking Field Day Exclusive presentations at the Juniper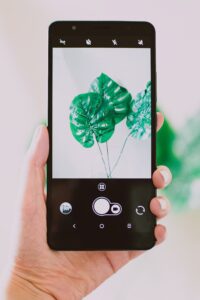 NXTWORK conference. Before attending the event, I shared some thoughts about what I was hoping to hear from them. That post was driven by my history with Juniper and how that experience has molded my perception of them. If you haven't seen the post, it probably makes sense to take a couple of minutes to go read it here.
Done? Good.
Now that I've had an opportunity to process what I saw and heard from some of Juniper's best and brightest, I have a couple of follow up thoughts to that post that I'm sharing below.
Mist, More Than a Wireless Play
The primary thing that struck me from Juniper's presentations at Networking Field Day Exclusive was the way they intend to integrate the Mist Wireless acquisition into the rest of their existing networking stack. Mist, as a wireless company, has built quite a reputation for doing some interesting things with their solutions and solving some difficult problems quite elegantly. That being said, Juniper has done previous wireless acquisitions and not necessarily with astounding success. This left me with a doubt or two about the viability, even of an innovative company like Mist, of achieving a different outcome when it came to integration.
What I Learned Is That I Was Looking At It All Wrong
The fact that Mist is a wireless company is secondary. Secondary to what, you may ask? Juniper clearly sees Mist as having an industry-leading controller solution and is very interested in utilizing Mist's controller technology across their wired and wireless enterprise footprints. Mist has made a significant effort around utilizing AI/ML (artificial intelligence/machine learning) to extract meaningful and actionable information from the plethora of data points that exist on a network. Juniper wants to see that technology driving all components of their enterprise networking tech.
It's a common story in today's networking world. Closed box, deeply integrated, orchestrated, automated, telemetry driven networks are one of the paths that most network vendors are investing time and effort into these days. That being said, Juniper's approach is interesting as most of their competition has chosen to develop those controller solutions in-house. Juniper has recognized that an acquisition may give them a good starting point without needing to reinvent the wheel from scratch. I've always wondered about this. Wireless seems to have been about a decade ahead with the controller-based networking model and it didn't make sense why wired networking vendors weren't building on the already-functional technology that was out there. I can't say with certainty whether or not Juniper sees the world the same way I do, but it certainly looks like that's exactly how they're approaching the challenge of building a controller for enterprise networks.
Another striking thing regarding Juniper's integration of Mist technology is how fast it is going. There already is basic information gathering and correlation happening with Juniper's line of switches and deeper integrations are being built as I write this post. Juniper is not wasting any time in getting customer's existing equipment integrated into the Mist controllers and existing customers are going to see additional value come from the devices they've already purchased. This is all possibly because of how Juniper has approached automation and integration from the start. That data has always been available, now they just are writing the tools to consume it in the Mist controller. I'm confident that there are many good things to come from the synergy found in the Mist acquisition.
Juniper SD-WAN… It's Hard to Tell
Being someone who spends a lot of time with their hands in SD-WAN products, I was very curious to see what Juniper was doing in this arena. Juniper presented their Contrail based SD-WAN solution at the event and it certainly felt like Juniper is ticking all the boxes when it comes to an SD-WAN technology set. There were case studies on a couple of large named customers who are running sizeable deployments and the marketing message certainly aligns with what others in this space are paying attention to.
One of the positives that stuck out for me is that the whole solution is built on the SRX platform and it's not a rip/replace of the code to make it happen. You'll still have full access to the underlying Junos CLI for troubleshooting and the controller is orchestrating it all in a way that will feel familiar for those who are used to working with Junos directly. This is Juniper's automation pedigree showing through again and really demonstrates how building a product with automation as a first-class citizen can make worlds of difference as new ideas get presented that existing equipment needs to handle.
As polished as the messaging was, I'm still a bit dubious though. From a competitive standpoint, many analysts place Juniper near the back of the pack both in execution and vision. Without hands-on experience, it's hard to argue one way or the other. I do know that they've had some challenges around the complexity and scalability of the controller solution which might now be mitigated by Juniper offering the controller components as a cloud services offering. The SRX is a solid platform and is mostly revered by those who have worked on it, so I sense that Juniper is likely on an upswing when it comes to their positioning in this highly contested market. Time will tell.
Final Thoughts
Coming full circle back to my original pre-event post, I am more convinced that Juniper's intent is to continue a serious push into the enterprise. Time will tell if that push will be successful. It's clear that Juniper has fully embraced the idea that enterprises are looking for closed box automation solutions and has leveraged the technology where they have it, and acquired it where they don't, to quickly adapt to the changing demands of the enterprise market. The way they are integrating Mist is brilliant and, while I didn't cover it in depth here, you should definitely take some time to review their presentations to hear what they are doing with Marvis (the Mist controller's AI driven virtual network assistant). We keep edging closer and closer to natural language interaction with deeply technical systems and it feels like the future coming to reality. Juniper's SD-WAN story is good but I'm not getting too excited until I start seeing customer success stories from companies who aren't service provider sized.
Ultimately, I left impressed and I wasn't confident that would be the case going into the event. It's worth your time to check out the work that Juniper is doing for yourself and the best place to start would be watching the Networking Field Day Exclusive presentations I've been referencing here: https://techfieldday.com/event/nxtwork19/