The world of enterprise IT is transforming more rapidly than ever and customer demands are even higher with increasing expectations around performance, availability, and flexibility in our systems and applications.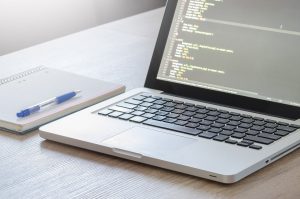 To support this, there is a need to modernize our approach to how we deliver technology across the enterprise for our employees, customers, and partners. It is critical that modern infrastructure can meet our rapidly changing business needs.
I spend much of my time working with organizations to help them to modernize their approach to data, developing new strategies and platforms to allow them to focus on their data goals. Recently, I had the chance to step beyond data and explore the world of application modernization, how enterprises can take large monolithic applications that in many cases are core to businesses' day-to-day processes, and start to look at how to develop them so they can behave more like their modern equivalents.
While monolithic applications are critical to business operations and by design are robust and reliable, their size and complexity mean they can often be inhibitors to an organization's ability to develop. They are hard to integrate with modern development techniques that allow a business to respond and innovate in the way today's marketplace can often demand.
However, these applications are here to stay, the idea that something that is running many of our business processes can be easily "thrown away" is unrealistic, if not impossible. How then does a business modernize their core applications to deliver what they need while taking advantage of modern development tools and methods without throwing away or putting that core business application at risk?
NGINX's Approach
In this video, I had the opportunity to chat with Sidney Rabsatt of NGINX to understand how their approach to application modernization can help an enterprise achieve that very goal.
Sidney shares the importance of application modernization and why for many enterprises it is no longer a choice but a necessity to meet the demands of their customers.
We discuss why performance and rapid delivery are crucial when it comes to remaining competitive and how our traditional monolithic applications are restricting the ability to do this.
We also explore how new tools in the marketplace are helping to bridge this gap by helping to abstract application components and complexity so our development teams can more quickly develop and deliver individual improvements to application components.
We finish our conversation by looking at how the NGINX platform approach is helping to simplify the move to application modernization, providing greater insights, better management, and security as part of the process. Sidney also provides a glimpse into the future and how NGINX is looking at developing its tools to provide more intelligence into the process to help define not only that application modernization is important, but to guide their customers on how to do it better.
There is no doubt that the IT team is put under constant pressure to modernize their approaches to technology to better support the enterprise, whether it's infrastructure, data, or applications. Finding the right platforms and tools can greatly enhance an enterprise's ability to do just that.