I'm sure some of you are familiar with the phrase, 'Neither snow nor rain nor heat nor gloom of night stays these couriers from the swift completion of their appointed rounds.' Many of us attribute this phrase to the United States Postal Service, and it is, in fact, their informal motto.
This phrase evokes the idea of resiliency, tenacity, and grit, much in the same way many view IT. We in IT understand the importance of delivering the services we render to our customers efficiently, effectively, and despite trials and tribulations.
Over the years, we have witnessed significant advancements and improvements in technology that have changed the way that IT plans, deploys, and delivers solutions to provide the 'swift completion of their appointed rounds'.
Pure's New Offering
One of the significant shifts in the market has been storage class memory solutions from companies like Pure Storage. Primary storage received a considerable upgrade boost in performance and resiliency, while secondary storage continued either writing to spinning disk or tape, that is, until now.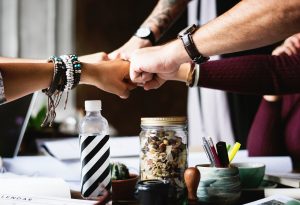 In July 2020, Pure discontinued its ObjectEngine, which was its flash-based backup appliance. In August, it quickly announced a new partnership with Cohesity to replace this offering for its customers and partners.
The new joint offering is called Pure FlashRecover™, Powered by Cohesity®. According to Pure's press release, it is the 'industry's first jointly engineered all-flash modern backup and recovery solution for rapid recovery, ransomware protection, and reuse of data'. This solution not only helps address many of the challenges IT faced from a performance and reliability perspective, but it also provides an on-ramp to the cloud.
The solution, powered by Cohesity, takes advantage of Cohesity Helios Multicloud Data Platform to allow customers to use one platform across datacenters, edge sites, and public cloud environments. One of the key benefits the two companies have expressed is the high performance of the solution. In most cases, according to Pure, customers may experience up to 3x faster backup and restore performance over traditional disk-based solutions.
Why This is Important
Recovery is what it is all about. If you can't recover quickly, you leave your organization and potentially your customers at risk or exposed. The ability to recover quickly means your business continuity strategy may be able to shave off a few more minutes or hours from your SLA, and because of the purported speed and performance, you should be able to recover 1000s of virtual machines if your DR/BC needs to require it in near-record time.
While performance is critical and sometimes overstated to compensate for the lack of other features such as ease of management, it seems the joint partnership has addressed this with Cohesity's interface and UI functionality. Customers will be able to auto-discover, configure, and manage the FlashBlade, which would seem to check the box for ease of management.
Not only is management a key ingredient, but the ability to scale is as well. As you can imagine, a joint solution from these two companies might be focused on scale.
In her blog, "Pure FlashRecovery: Power By Cohesity," Amy Fowler, VP of FlashBlade Strategy & Operations, states that the solution is a 'disaggregated scale-out architecture, capable of scaling both compute and storage independently for backup and recovery and give customers access to reuse the data on FlashBlade for modern applications'. So, it would appear that you aren't sacrificing performance, manageability, or scalability.
Why This is Important
Let's face it; the last thing IT needs is more complexity in its environment. If you can simplify tasks, enhance functions, and be more productive, you should. Pure and Cohesity seem to be targeting simplicity and productivity to provide the customer with a better user experience at flash speed and scale.
Lastly, customers investing in a modern solution today want to have a modern approach to investment protection. Pure Storage has been known for its modern approach since it first hit the market. This approach is called its Evergreen Program. The Program allows customers to take advantage of a very different and disruptive service model to protect their initial investment. Evergreen Silver is available for FlashBlade and is yet another component that makes this joint solution very interesting and compelling.
In closing, this partnership may take some by surprise, but in reality, it seems to be leveraging the strengths of both companies to deliver the best value to its customers and partners. If the two can continue to spread the word of this solution collectively and stand shoulder-to-shoulder in the competitive battles, you may start seeing a lot more orange and green in the datacenters across the globe. The challenge will be to remain focused on the companies' critical battleground and not give up the fight.