The rise of cloud has not only introduced infinite flexibility and opportunities for innovation, but also rising concerns regarding cloud spend, ultimately stifling innovation.
Many organisations have turned to the cloud looking to leverage the vast array of services alongside the 'pay for what you use' OPEX model. The cloud brings flexibility and possibilities to any organisation where it simply would not have been previously possible without significant investment.
However, the same elements that deliver the benefits can quickly become the organisation's concerns. There is potential for costs to get out of control and a limited ability to reduce costs in an effective way without simply downgrading the service. A recent survey by 451 Research found that 85% of respondents reported overspending on their cloud budgets. Many organisations that meet this predicament end up introducing limits or even pulling back to more traditional solutions, stifling the very benefits that the cloud was bringing them.
Introducing FinOps
This predicament is exactly where the FinOps model steps in. FinOps unites engineering, finance and operations with the business to ensure that true benefits of the cloud can be realised whilst maximising the value of cloud spend.
6 principles of FinOps
Teams need to collaborate
Decisions are driven by the business value of the cloud
Everyone takes ownership for their cloud usage
FinOps reports should be accessible and timely
A centralised team drives FinOps
Take advantage of the variable cost model of the cloud
The FinOps operating model has three defined phases: inform, optimise and operate. Importantly, FinOps is not a one-time exercise but an ongoing process. With FinOps you define the business drivers, align them with the technology, and then optimise the workloads along with the changing needs of the business and the possibilities that the technology brings. The aim of the FinOps team is to optimise the cloud workloads' speed, quality, and cost to meet the business objectives.
Inform
During the Inform phase, organisations will understand the spending data aligned with the business values, helping to define budgets and forecasts moving forward. Ultimately with a FinOps approach, the spend should be mapped according to informed decisions based upon the business drivers. Changing from such questions as "How much performance or availability can we afford within our budget?" to "What is needed to meet our business goals?".
Optimise
The Optimise phase is often overlooked when migrating to the cloud or when undertaking cloud projects. The Optimise phase is not about just saving money but also making adjustments to hit the defined objectives. During the Optimise phase and across the model it is important that all the FinOps stakeholders have access to relevant and up-to-date metrics, allowing them to make informed decisions. Having this information readily available, as well as the full business, financial and technical understanding, allows for informed decisions to be made rather than kneejerk reactions.
Operate
The final, but arguably, most important area is the Operate phase. This is the part that will bring FinOps to life. The Operate phase will define the processes and responsibilities to ensure success. The overall goals, wherever possible, will be to align your FinOps approach with AIOps to automate as many aspects as possible. The overall dream will be that your workloads can automatically adjust their needs based not only on performance statistics, but on an understanding of the business value and goals. However, there may be some way to go to make this a reality. This requires both industry innovation and wide FinOps maturity.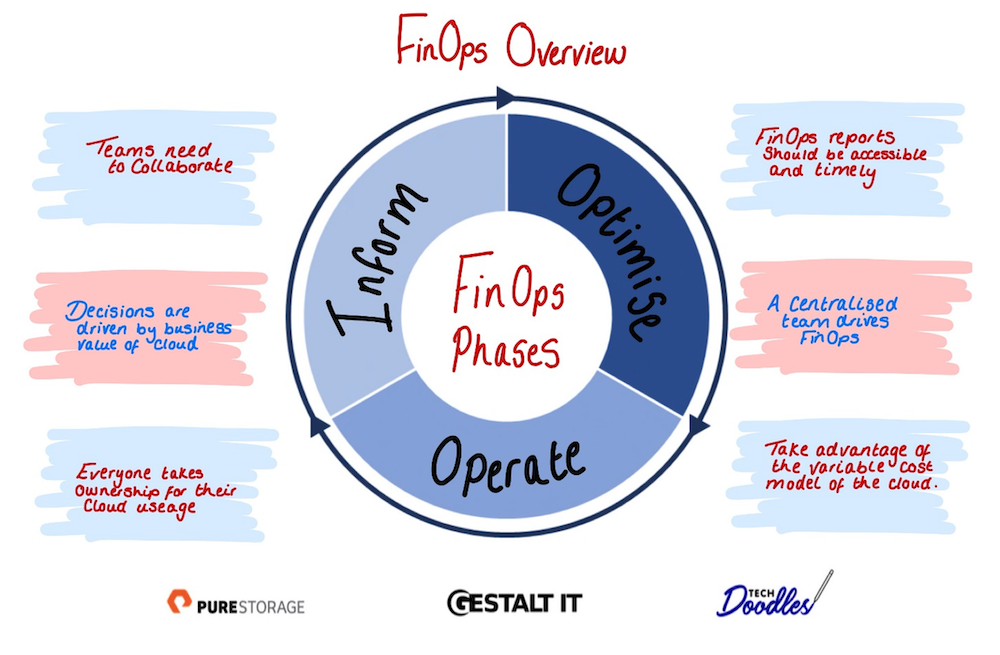 How can Pure Storage Help with a FinOps approach?
Pure Storage specialises in delivering a modern data experience across a portfolio of cloud-ready solutions. I have always been impressed with Pure's focus on simplicity: allowing their customers to deliver cloud-like services with business-aligned policy to their internal customers. It is this approach by Pure that will assist customers who are looking to take a FinOps approach across their hybrid cloud.
Pure as-a-Service
The benefits delivered by Pure start from the very beginning with Pure as-a-Service. This storage as–a-service platform (STaaS) unifies both on-premises storage with public cloud storage in a single OPEX subscription. This allows organisations to only pay for what they use with a minimum commitment of only one year. Pure as-a-Service supports block, file and object storage and is delivered with Pure Cloud Block Storage and Pure1 which are described below.
Pure offers a simple calculator allowing organisations the ability to gain complete visibility into the potential costs for running their workloads.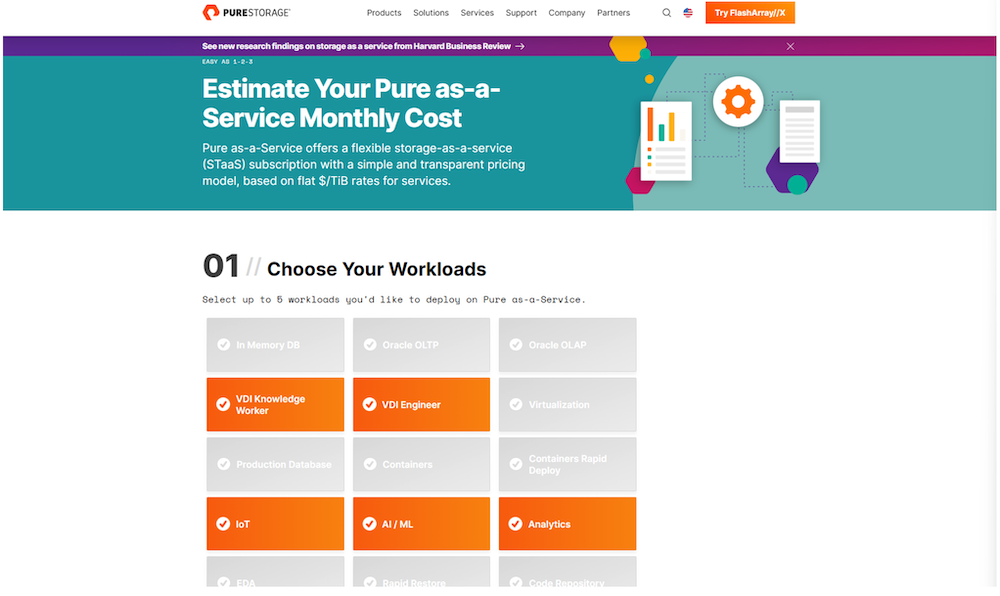 Pure1
One of the key principles of FinOps is the need to have accessible and timely reports, allowing the FinOps team to quickly and easily make the required business decisions. Pure's storage management platform, Pure1, enables organisations to leverage AI powered insights to give them real-time visibility into their storage estate, ideal to inform a FinOps team. However, it doesn't stop there. It also allows the ability for powerful 'What-if' scenarios to be run to assist with planning and decision making. When paired with Pure as-a-Service, it can be utilised to continuously optimise the storage estate, adding resource when required with 25% headroom at no additional cost.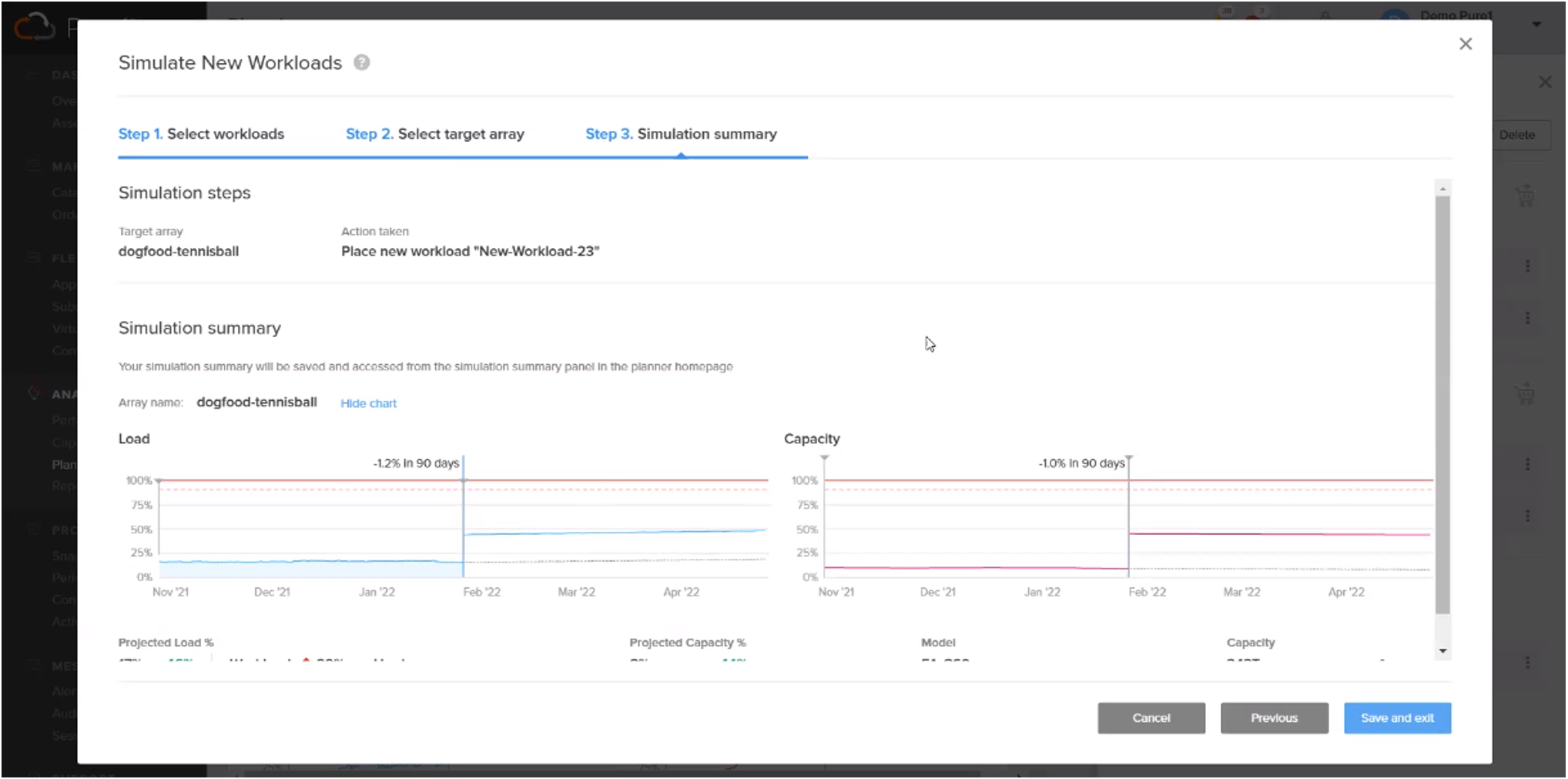 Pure Cloud Block Store
With the FinOps approach, choice and flexibility are critical. It allows the FinOps team to make choices regarding the right solution to meet the business objectives. Pure Cloud Block Store allows administrators to leverage the power of Pure Storage across both on-premises and the public cloud. Pure Cloud Block Store allows data to be migrated or replicated from on-premises Pure arrays to public cloud providers such as AWS. In addition, it has powerful integrations with terraform which allows workload automation across clouds alongside space-saving snapshots and clones. This functionality offers significant benefits to the DevTest teams whilst saving organisations time and money.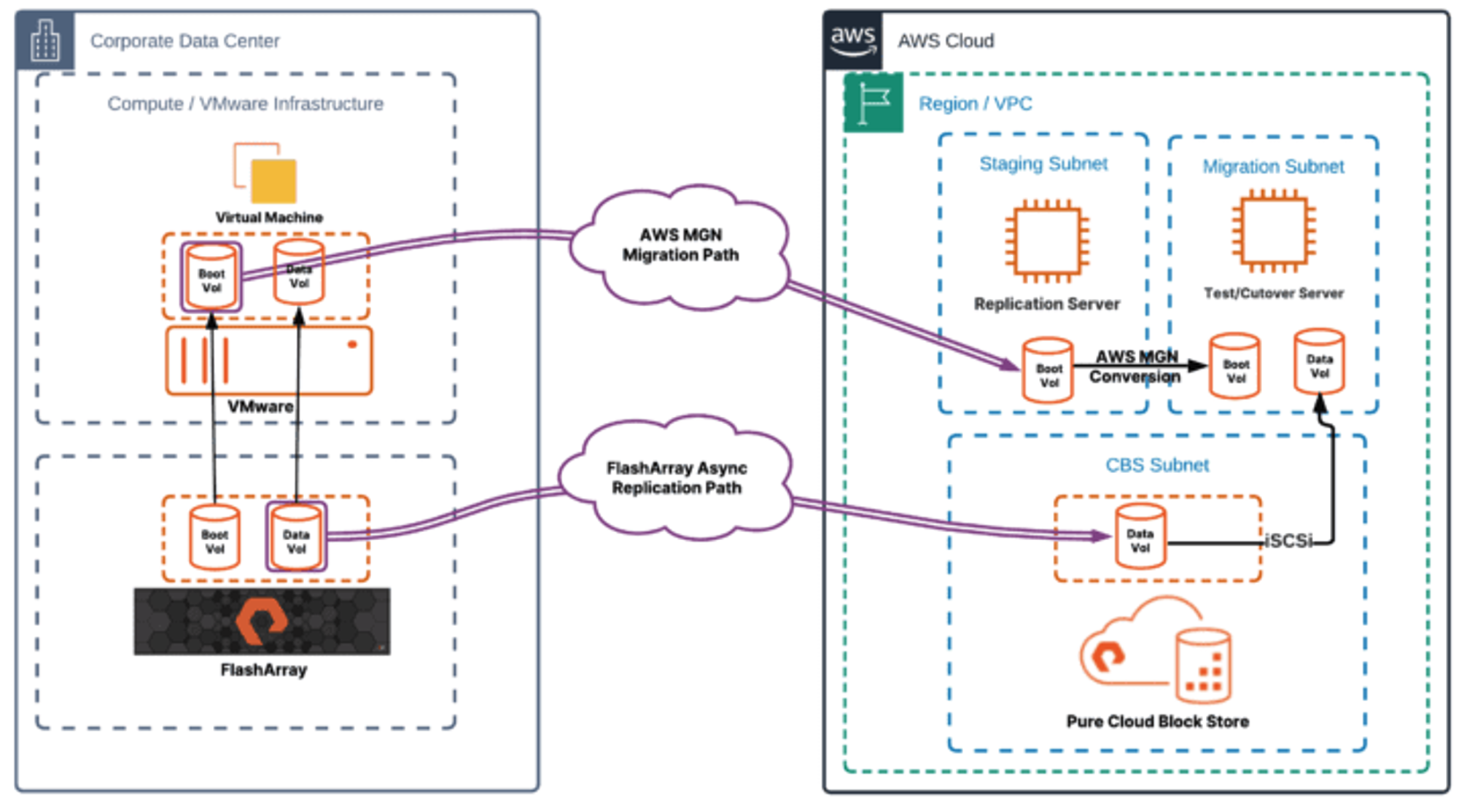 Conclusion
By adopting a FinOps approach, organisations can ensure that their investments in cloud technology deliver true business value. Critical to this approach is visibility, flexibility, and control across your cloud workloads. With Pure Storage's multi-cloud storage management approach, they can help ensure your organisation has the tools and visibility you need to achieve your business objectives.
To learn more about Pure Storage and their FinOps approach, read their blog on the subject.