I've been in IT for over 15 years. I remember my first experience with Riverbed. I was working for a construction company on the help desk as my first full-time job in IT. We had our main office in Burlington, VT, and construction sites all over the country. At the time, each site was connected back to HQ via a Cisco PIX. We were limited by the slow internet connections available to us in newly developed areas, and we needed a solution to help speed things up. We turned to Riverbed and their WAN Optimization technology. It was amazing! We deployed appliances to a handful of test sites and their software client on the IT laptops for testing. It didn't take long before we noticed a significant improvement in WAN performance. We even got phone calls from end users thankful for the improvements to their daily work lives. It was a no-brainer for us to move forward with Riverbed and place an appliance at every remote site.
Today I am fast becoming the SD-WAN SME where I work as a Deployment Engineer. I've been immersed in SD-WAN for years now, and I've had an opportunity to study all the major players in the SD-WAN space. With my Riverbed experience, I was particularly excited when I learned they had an SD-WAN offering. Not many SD-WAN solutions can offer WAN Optimization as part of their offering – but Riverbed can.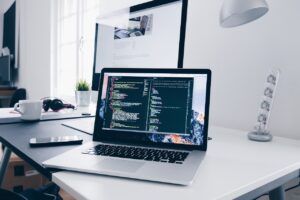 Technologies like SD-WAN and WAN Optimization are fast becoming a huge game-changer in the way WANs are managed, deployed, and consumed. Particularly now as we all work from home in the midst of the COVID-19 Pandemic.
With SD-WAN, we no longer need to rely upon carrier-grade, statically addressed circuits. Instead, we can utilize even consumer-grade internet connections, either temporarily while we wait for the leased lines to be provisioned, or indefinitely as the site's primary or secondary site connection. With SD-WAN, we can optimize our traffic by using various overlays for specific traffic types.
Need to funnel internet traffic so it can be checked/filtered centrally? Put that traffic in the Hub and Spoke Overlay. Need to support latency-sensitive voice/video collaboration tools? Put that traffic in the Full Mesh Overlay. Using SaaS tools – utilize local internet connectivity and send that traffic straight to the provider with Local Internet Breakout. No more "one size fits most" solution.
Deployment with SD-WAN is easy as ever with Zero Touch Provisioning (ZTP). It sounds just like it is. No longer do you have to send knowledgeable/trained IT staff to set up a new site. Simply have the devices shipped directly to the new location. Once unboxed and connected, the new devices will check-in with the Orchestrator and receive its configuration. Management and Troubleshooting are taken to the next level with APIs that can help automate routine tasks.
Security is also crucial, of course. With most SD-WAN devices coming with at least basic firewall functionality another critical piece is service chaining. The ability to send traffic to Security SaaS providers. This allows organizations to maintain their security posture more easily and rather than backhaul all their traffic to centralized data centers and sending it through an appliance.
In my opinion, features like ZTP, cloud-based Orchestrators, various overlay options, Internet breakout, and service chaining are bare-bones features offered by any SD-WAN solution. Where SD-WAN solution providers start to stand out is how they present these pieces. Vendors use completely different nomenclature which can be confusing when learning a new technology is already confusing enough. Just call it what it is! Things like the UI need to be straight forward, intuitive, and easy to navigate. This will become the system that WAN administrators live in for the foreseeable future. If you want them to use it then it needs to be usable.
In my opinion, Riverbed already has a standout feature, which I mentioned earlier, their WAN Optimization. Very few SD-WAN OEMs can currently offer WAN Optimization in their SD-WAN products. To learn more about Riverbed SD-WAN go to https://www.riverbed.com/solutions/sd-wan.html, and keep an eye for my future articles where I'll take a deeper dive into Riverbed's SD-WAN offering and share my thoughts.