It's All in the Director!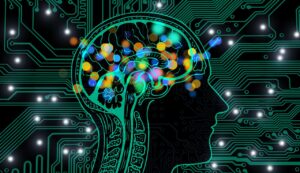 At the heart of any solid SD-WAN solution, you have the Orchestrator. This is the management plane. Everything happens here. When you move from traditional WAN to SD-WAN, network admins shift from living on the CLI on individual routers to the web GUI of the Orchestrator. This is a major shift, and in order for a company to get it right and help with the adaption of their product, they have to have a very user-friendly administrative interface.
In SD-WAN, literally everything happens in the orchestrator. Initial configuration, troubleshooting, creating and applying policies, and eventually decommissioning. Not to say that you can't occasionally use the CLI, but it's just not the de facto way to manage SD-WAN devices. Additionally, with the prevalence of network automation, you can leverage APIs and create scripts to make deployment, troubleshooting, and any management task much simpler.
Really, it's where all the magic happens. In addition to the deployment, policy creation, and troubleshooting, this is also where you can see how your network is performing. All the device logs are visible and you'll get notifications immediately when there's been a change. You'll be able to react more quickly to issues as they arise, and you can even automate your response through APIs.
As you can see, it's essential for the Orchestrator to be easy to use. Navigation should be painless and intuitive, and the learning curve should not be steep. Fortunately, or unfortunately, not all SD-WAN vendors are created equally. Some UIs are very minimalist, resorting to using only icons to represent what kind of work happens there. Some solutions try to make the home page very pleasing and eye-catching, but one click reveals a myriad of sub-menus that one can get quickly lost in.
For the Riverbed SD-WAN world, that management plane is called the SteelConnect Director. In the Director you control all of your SteelConnect EX appliances and your network. Design, deploy, manage, capture packets, analyze flows, configure NGFW policies, get alerts, steer traffic, apply QoS, and so much more! You can even integrate your Director with SteelCentral Network Performance Management tools and get more end-to-end visibility of your network! But the Director itself can provide a ton of analytics.
The Director is a pre-packaged Ubuntu Linux-based appliance which makes it great for easy deployment in your own public or private cloud. But don't deploy just one Director. Riverbed recommends an HA deployment to get the most out of performance, availability, and analytics.
The tech specs of the Director – for optimal performance – are a 512GB, or more, SSD, SATA/SAS storage – SSD recommended. Two CPU socket with 12 cores per socket – Intel Xeon. 64-128GB of memory. For best performance use Google Chrome or Firefox when accessing the WebUI.
The Director even supports multi-tenancy. This is great for large enterprises with multiple business units or even Managed Service providers and ISPs to leverage. With RBAC you can keep administrative access across all of your tenants and still give exclusive access to your tenants as well. That way, you let them have control over their environment but no visibility into anyone else's.
In the Director, it's all about configuration templates. Templates are easy to create and apply. Templates allow you to create and apply standardized configurations across the entire network, or simply across regions, or even specific services. With the configuration templates, you can easily steer and shape traffic to your heart's content. This will optimize the traffic and help give you some of the best performance your WAN has ever seen!
To learn more about the SteelConnect Director, Riverbed has a ton of great information including videos, white papers, a great eBook called Network Monitoring and Troubleshooting for Dummies, and customer success stories all available right here.