As organizations embrace edge computing, they seek the ability to deploy technology to deliver new capabilities to business operations, and open new avenues for revenue generation. So far, the focus has been on the delivery of infrastructure for static workload management. But a long-time goal of edge adoption has been to dynamically control workloads from afar, making application updates, deploying new services, and keeping edge points secure both feasible and cost and time-efficient.
Stepping Up
Scale Computing, a long-time leader in HCI infrastructure for a variety of edge environments, has had great success in deploying edge solutions.
Amassing thousands of customers during their fifteen-year history, their reputation for delivering solutions that work out-of-the-box has earned them over 100 points on CRN's vendor product quality score, a historic high for the publication.
As the edge has matured and customer requirements have become more advanced, Scale Computing has upped its game with software development to ensure a full lifecycle of remote oversight of infrastructures. It's in this work that the company rests its opportunity for continued market advancement as the momentum of edge proliferation grows. 
Full Lifecycle Management
The foundation for this full life cycle management is Scale Computing's Autonomous Infrastructure Management Engine (AIME), custom-built software that sets Scale Computing deployments apart. 
AIME is built deeply into the hardware telemetry to oversee everything from BIOS and firmware health to hardware states, environmental measurements, network state and more. With always-on oversight, Scale Computing is aware of infrastructure issues well before its clients, and can timely trigger remediation.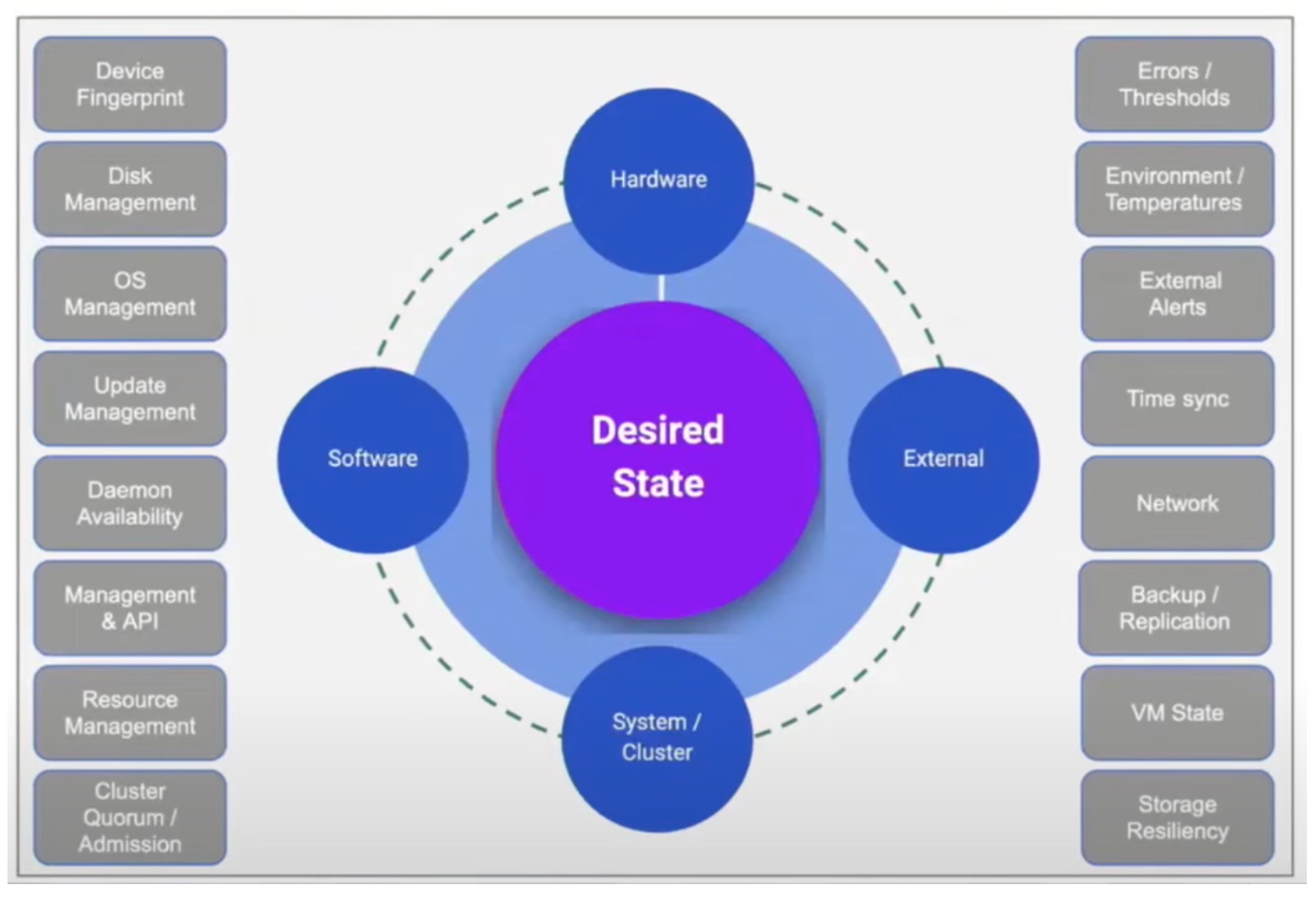 When you consider the diverse landscape of edge environments and the relative skillset of edge-based employees, this capability is a gift to organizations, to deploy with confidence, and mitigate risks of truck rolls for hardware troubleshooting. AIME's sophistication also ensures that data is properly mirrored, and any impact of loss is minimized.
Scale Computing has built on hardware control achieved in AIME with the newly released zero-touch provisioning (ZTP) in SC//Fleet Manager. ZTP allows Scale Computing to pre-load software on edge devices so that setup at the edge is simplified to plugging equipment to the location. This is when SC//Fleet Manager takes over and enables remote initialization of each cluster, deployment of initial configuration, and application of the cluster name. 
The combination of SC//Fleet Manager and AIME also de-risks initialization errors such as a device plugged into a wrong location with seamless re-boot and re-provisioning of the cluster. For organizations wishing to deploy fleets of edge devices in environments with limited or no local technical support, the cost savings that ZTP offers expand the opportunity for edge device deployment.
With ZTP and AIME, Scale Computing has achieved initial deployment and cluster oversight of its edge solutions. But customers want more. They want the opportunity to update software across their edge fleet as efficiently as possible, and for this capability, Scale Computing has developed their SC//HyperCore Ansible Collection. 
These Red Hat certified open source-based playbooks are provided to enable IT administrators to provision clusters, deploy applications, and update security and compliance with central, automated control.
This technology's elegant approach extends the value of edge infrastructure by enabling organizations to deploy new services on existing hardware, and extending the value of edge deployments for business evolution. It's also reflective of the broader direction of edge computing delivering more sophistication of workload opportunities to monetize data at the edge.
Conclusion
Organizations that seek an edge infrastructure provider with seasoned experience deploying fleets of equipment across edge environments should seriously consider Scale Computing's offerings. Its software portfolio reflects a deep understanding of the unique capabilities IT organizations require for remote site deployment. Its engineering investment in hardware telemetry and software oversight ensures that central IT operations can effectively oversee remote deployments. Lastly, its investment in SC//HyperCore Ansible playbooks makes sure that organizations are not limited to appliance like edge devices. Scale Computing also lives up to its name in being able to support a broad scale of devices and types of configurations to suit a wide array of workload and environmental requirements. 
To learn more about the company's offerings, visit Scalecomputing.com and request a free demo, or check out the presentations from the recent Edge Field Day event at TechFieldDay.com.