The rise of the COVID-19 pandemic has led many companies to rethink how they market new products to new customers now that in-person events are on hiatus. To keep the community spirit of an in-person event with the safety and accessibility of an online one, Scality relied on Tech Field Day's panel of independent delegates and the power of the ActualTech Media platform to reach a wider audience than a typical webinar while also allowing for more community engagement when they announced their new ARTESCA product in tandem with HPE.
Marketing in Tech Today
With many of today's companies opting to support work-from-anywhere models following the COVID-19 pandemic, technology creators/producers have needed to reevaluate how they get their announcements and releases the exposure required to drive industry adoption. Pre-COVID, many tech creators relied on in-person conferences and events to drive traction and engagement with their new products, but, obviously, such en masse events are infeasible during COVID times.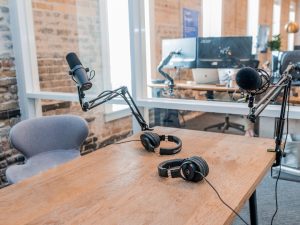 That's why many companies, especially big names in the industry, have reverted to delivering on-demand, webinar-style content that allows people to engage in real-time while still keeping them socially distant and healthy. Although reminiscent of the conferences of years past, many of these events lack one key feature: community.
Honing in on Community in Product Launches
The efficacy of live product events can largely be attributed to their social nature. Meeting up with colleagues and connections from around the industry not only allows attendees to engage with others and build relationships, but also introduces peers that can act as sounding boards for ideas and opinions about the technologies being discussed. Although today's digital webinars offer some semblance of this personal connection, they can often end up seeming more like echo chambers, where companies are shouting about a new release from the hilltops, only to find that the only listeners are themselves and their existing customers.
Scality was faced with this issue when determining the best way to broadcast the release of their new lightweight, cloud-native object storage solution: ARTESCA. The release itself was a momentous one — it was the first major announcement by the company since the initial releases of their RING and open-sourced ZENKO solutions. Also, ARTESCA released in partnership with the renowned Hewlett Packard Enterprise (HPE), giving the product instant clout in the industry. But, given the relatively small size of Scality, how could they use their resources surrounding the announcement in the most impactful way, reaching the widest audience possible?
How Scality Used Community to Drive Engagement
We had the opportunity to sit down with Julie Greene, Scality's Directory of Corporate Communications, to learn what their tactics were for making the biggest splash possible with ARTESCA. According to Greene, ARTESCA needed to drive conversations and reach more than just Scality's usual audience.
So, instead of using the webinar-style, echo-chamber keynotes of larger companies, nor the splashless, newsletter-driven announcements of smaller companies, Scality determined that community engagement would be their best bet for broadcasting ARTESCA to the world. Along with HPE, Scality partnered with pipeline content delivery masters, ActualTech Media, along with the team and panel of delegates from Tech Field Day to deliver a first-class experience that allowed their customers to engage as if they were watching a live event at their favorite conference.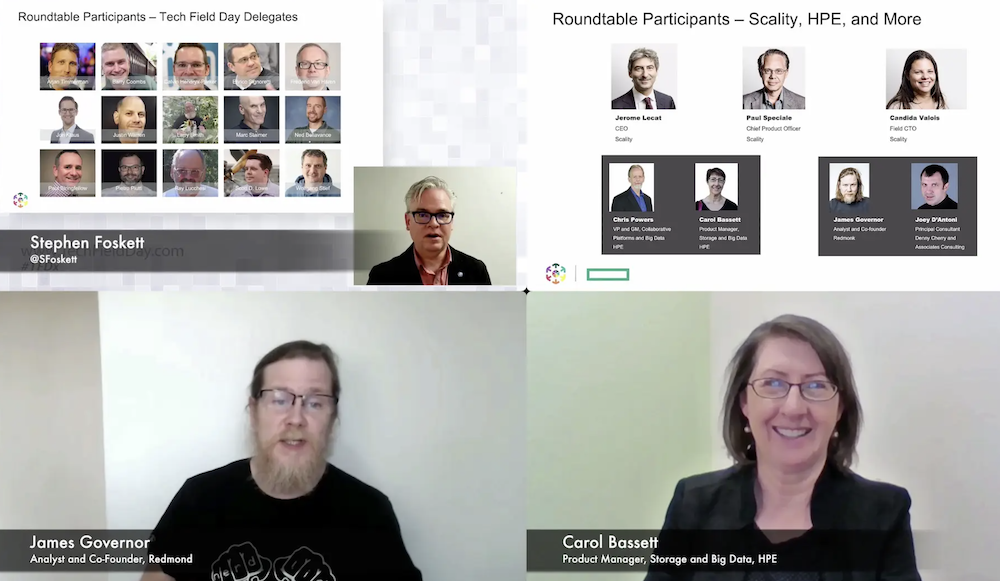 Their presentation consisted of first, their keynote address on ActualTech Media's content platform, giving viewers an overview of the announcement as well as more details behind the technical specifications of the product and the partnership between Scality and HPE. From there, the conversation continued with Tech Field Day, where a panel of delegates — independent influencers from around the enterprise IT industry — engaged directly with the presenters from Scality and HPE. During this roundtable event, the delegates were able to ask the presenters any questions that arose during the initial presentation including audience-based questions sourced from Twitter.
In doing so, Greene says, Scality was able to answer questions that would naturally arise from an announcement presentation like this one, allowing their audience to gain a better overall level of understanding than if they were simply being lectured at. Additionally, Scality saw that by engaging with Tech Field Day delegates, they were able to reach a larger audience than if they had only broadcast the news to their own following.
Zach's Reaction
Personally, I'm no fan of watching companies talk about themselves and their new products as if I'm sitting in a college lecture hall, or worse, on my couch at 2 AM watching an infomercial. I want to be able to ask questions, get answers, and hear what my peers are thinking, too.
I applaud Greene and the rest of the folks at Scality for taking the more novel approach of reaching their audience through the independent influencers from Tech Field Day. That way, I was able to stay more engaged with their release and interested in what they had to say because, like many others watching, I had questions, many of which were covered by the delegates present at the presentation.
To hear what all is new with Scality and HPE's ARTESCA launch, be sure to watch our interview with Julie Greene, as well as the entirety of their Actual Tech Media and Tech Field Presentations, found here. Also, if your organization is looking for a way to broadcast your new or existing enterprise IT technology, be sure to reach out to us to learn about joining an upcoming Tech Field Day event.