It has long been a challenge for IT teams to manage storage efficiently. The task, entailing acquisition, implementation, maintenance and upgrading of storage systems, is complex and costly. Accompanied by the tsunami of digital data, storage is fast becoming the Achilles heel that disables organizations.
StorPool has a way to overcome the challenges facing IT teams with software-defined storage. Imagine using any hardware, be it HPE, Dell, or any vendors of one's choosing. The StorPool layer goes on top of this, and manages it homogeneously. Effectively, the solution seeks to enable easy implementation, deployment, expansion and refresh of hardware.

IT's Complicated Relationship with Storage
Anyone that works in IT and deals first-hand with storage knows how tedious it can be to manage and maintain the environment. From cyclically acquiring new hardware to implementing them with racking and cabling, to configuration and maintenance, the cost and operational overheads are never-ending. One has to constantly monitor, right-size, and remedy the stack, while performing complex migrations around the year.
Addressing the Need for an Easy Solution
StorPool addresses the complexities within the storage market with a platform solution that runs on any hardware layer. The solution couples with any server appliance providing connectivity to solutions like Kubernetes, CloudStack, OpenStack, Proxmox, VMware, Microsoft Hyper-V and more.
StorPool connects to other software users/clients using multiple protocols – it's native block-device client, iSCSI, NFS and NVME/TCP, ensuring compatibility with almost any modern application, virtualization and Cloud Management Platform.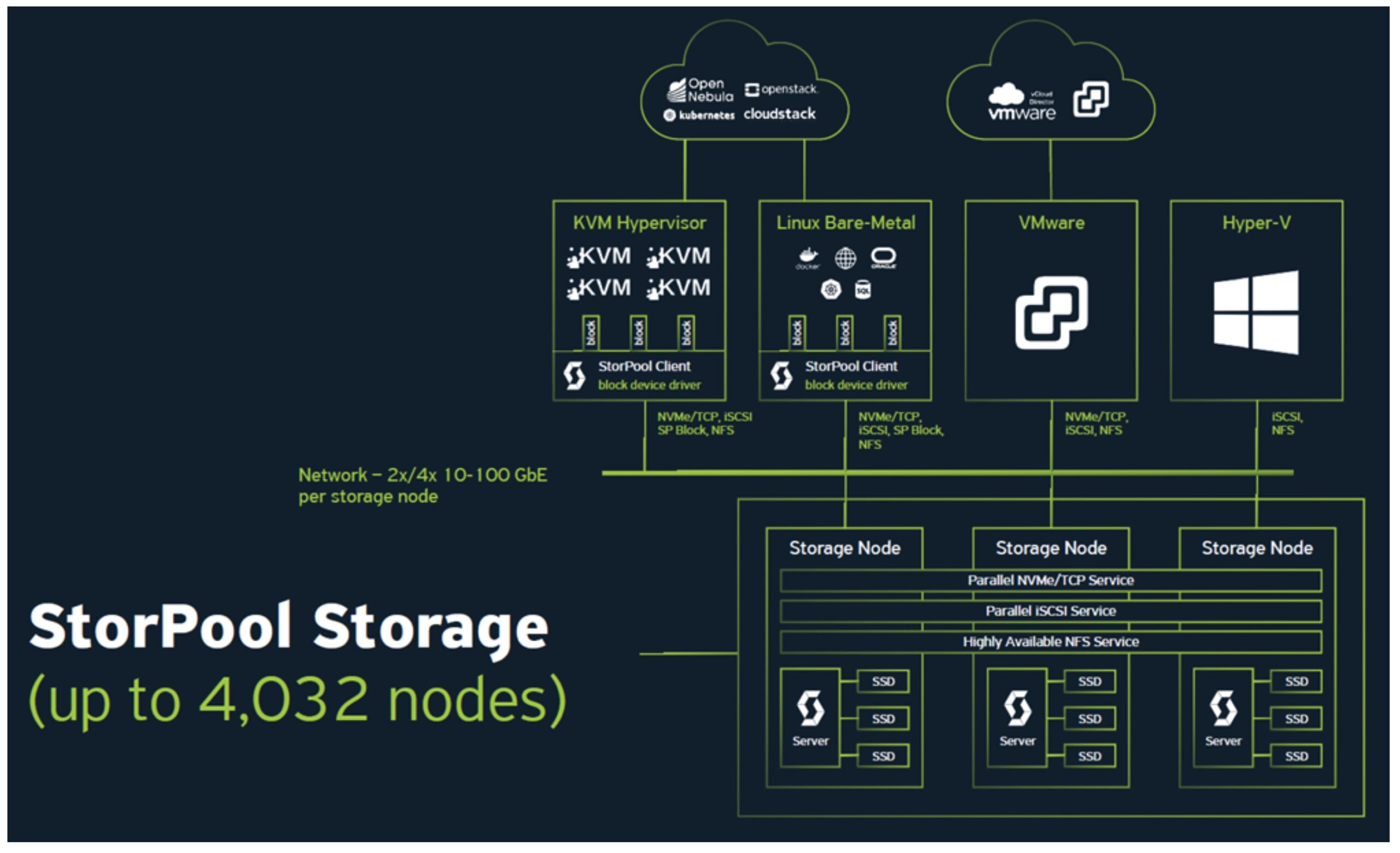 StorPool Storage – The Nitty Gritty
StorPool's is a software-defined storage platform that uses commodity-based hardware to deliver a robust storage system. The software allows access to most known solutions including VMware, Hyper-V, KVM and Linux Bare Metal. With it, StorPool aims to meet use cases in multiple sectors – private/public cloud, service providers and managed service providers (MSPs).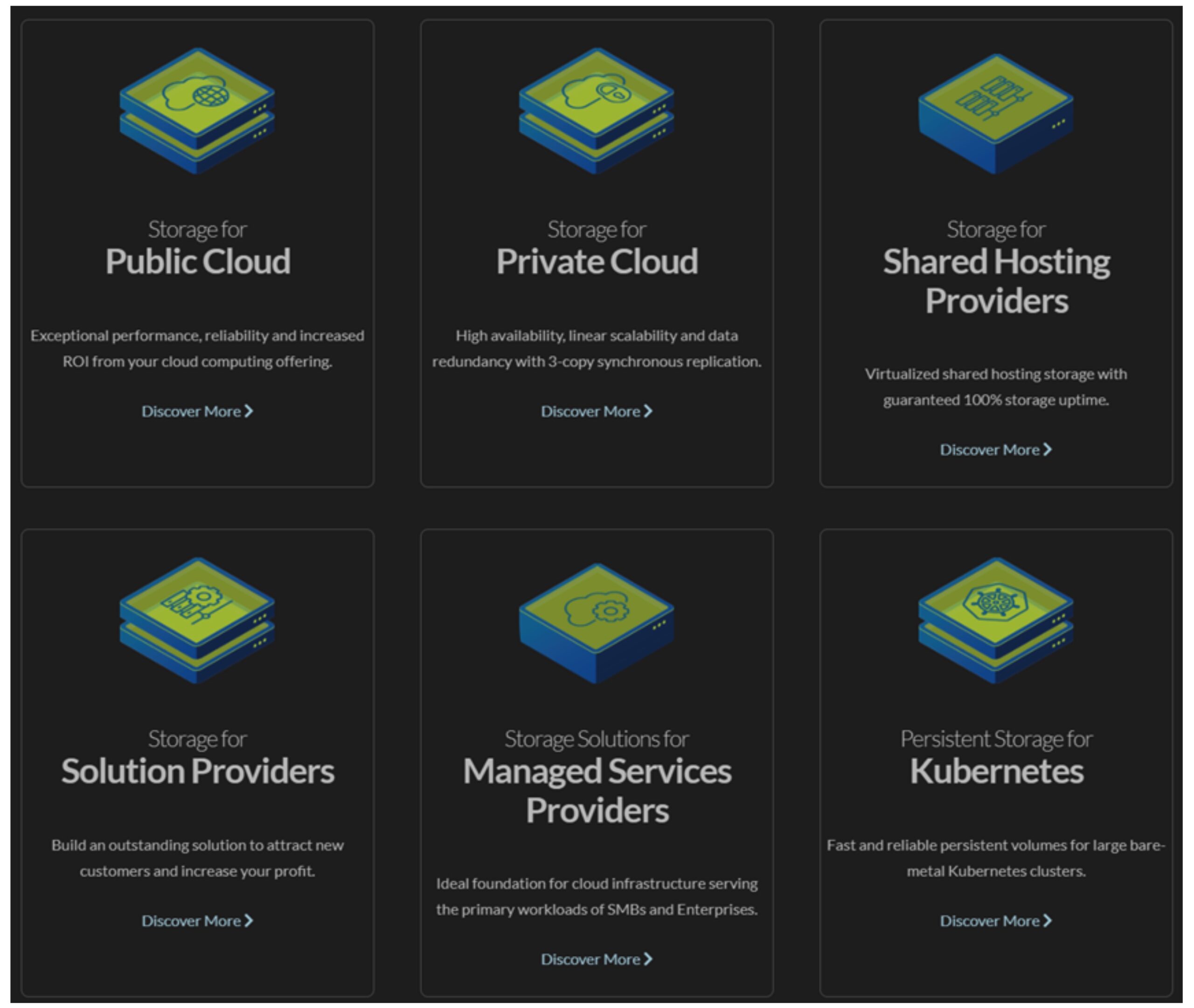 Founded in 2011 with a single goal in sight – to solve storage issues for large-scale IT service companies or teams – StorPool is a fully-managed solution today.
From the beginning, StorPool has had a complete vision of a new paradigm in data storage. One that supersedes the specialized storage array with intelligent software running on commodity servers – "All data storage should run on a multitude of standard servers (distributed), controlled by intelligent storage software. Distributed storage is technically and economically the best way to build data storage and is therefore How Storage Should Be (the Future)," – it says on their website.
StorPool realizes this vision with the software's broad hardware compatibility and no requirement for any specialized or custom hardware. Additionally, being a fully-managed, Storage as a Service (STaaS) with a bring your own server offering, StorPool comes with a plethora of benefits, such as
Full services on architecting, sizing, deploying, tuning and then
Running, maintaining, troubleshooting, upgrading, growing and keeping healthy
Eliminating the need for companies to build internal dedicated storage teams
A Storage Solution Unlike Anything You've Seen Before
The StorPool team has reimagined data storage and built a new type of block-storage solution from the ground up. It is a new approach to data storage and has many unique and valuable feats:
A unique parallel, multi-node, shared-nothing architecture, allowing unmatched availability, uptime and data availability
Always-on, and non-disruptive mode of operation, eliminating maintenance windows and service related downtime
Full End-To-End data integrity – protecting customer data like no other system before
Scaling to millions of IOPS and tens of PBs of storage, so to cover the most demanding applications at a large scale
Extremely lightweight software, enabling huge hardware capex savings and hyper-converged deployments
The ability to be hardware-agnostic allows companies to choose the hardware they are most comfortable using, and deploy the StorPool software on top. This gives companies the liberty to build out a storage system with commodity servers that cost much less, and enjoy better economics. It also simplifies the entire datacenter design, by using just a single building block (standard server) and network (standard Ethernet). No more SANs, no more Fibre Channel, no more excessive costs, complexity and storage-related headaches.
With costs of new storage technologies like SSD and NVMe declining rapidly, leveraging these solutions is much easier because of StorPool.
Conclusion
In the IT industry, storage is an ever-evolving paradigm. New solutions will continue to roll out, upending older ones and prompting users to upgrade as they go. With its SDDC software, StorPool disrupts the storage scene by unlocking effortless implementation, deployment, maintenance and upgrading, for the first time, all without the slightest service interference to the clients and employees. It's time to change the way we think about storage!
To learn more about StorPool Storage, check out the StorPool presentations from the recent Storage Field Day event.