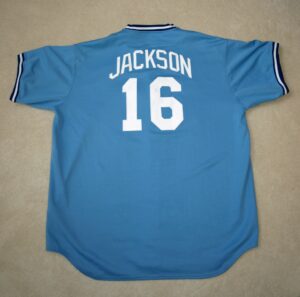 I'm probably dating myself with this reference, but do you remember the Nike commercials in the late '80s and early '90s featuring Bo Jackson? The tagline "Bo Knows" accompanied shots of Bo Jackson, a popular multi-sport athlete, not only participating in but excelling at different sports. The idea that Bo Jackson wasn't just good a lot of things, but that he was great at a lot of things thanks to his Nike cross-trainers. It was a silly yet effective campaign that helped Nike sell a lot of shoes.
What Do You Know?
In Enterprise IT, we often see technology vendors begin life with a singular purpose. They see a problem, create a solution, and do one thing really well. As the product matures and the company is focused on growth, additional products and features are added. Some of them are good, and some of them…not so good. Rarely do we see a technology company iterate off their initial product and continue to excel with new products and features. There are only a few "Bo Knows" companies in tech.
When I was sitting through NGINX's presentation at Cloud Field Day 5 earlier this year I was struck by how they have evolved from an open-source project focused on a quick, lightweight web server to an enterprise tech company focused on everything related to application delivery. Need a load balancer? NGINX knows that. Need an API gateway? NGINX knows that. Need a WAF, content cache, or reverse proxy? You get the idea.
Don't Quit Your Day Job
You might look at all this and fear that NGINX is trying to do too much and that would be a fair criticism. Oftentimes the ambitions of a technology vendor will outstrip what they are capable of delivering. Too few engineers or project managers can become a problem. Or sometimes it's just the case of the once nimble and quickly moving organizations becomes a giant battleship that requires a lot of time and coordination to steer in a particular direction. I don't think that is the case with NGINX though.
A Thoughtful Growth Strategy
The company is thoughtfully adding products and features that fulfill its vision of being an application delivery company. They aren't trying to rush anything to market either. Case in point is NGINX's strategy around delivery service mesh and service discovery to its users. NGINX CMO, Rob Whitely, tackled the state of service mesh and how they, as an organization, perceive their customers' needs.
NGINX has put a lot of thought into what customers are going to need and how they can deliver on it. This statement isn't just relevant to their service mesh strategy. Everything we have seen NGINX introduce since their humble beginnings as a web server has been focused on making it easier for development and operations teams to deliver a great customer experience. And yet, NGINX has stayed true to their roots. After all these years the NGINX web server, the core product that started the company is still lightweight enough that you could run the codebase off a floppy. I've included a reference to this below for younger readers who may have no idea what a floppy disk is.
Been a while since you heard the sweet sound of read/write to a floppy disk? @liamcrilly shows how lightweight our codebase is by running #NGINX directly from a 3.5" floppy!

Learn why this matters during our @TechFieldDay #CFD5 livestream on Wednesday https://t.co/kze9VxEtVU

— NGINX (@nginx) April 8, 2019
Ken's Conclusion
No one can do everything. Even in the "Bo Knows" commercials, there were plenty of references to him doing non-sports things poorly. If you focus on what you are good at and try to be the best at that, it is possible to succeed and continue to grow your expertise. NGINX has shown that its thoughtful approach to growing the company and platform is a strategy for success. In short, NGINX knows application delivery.