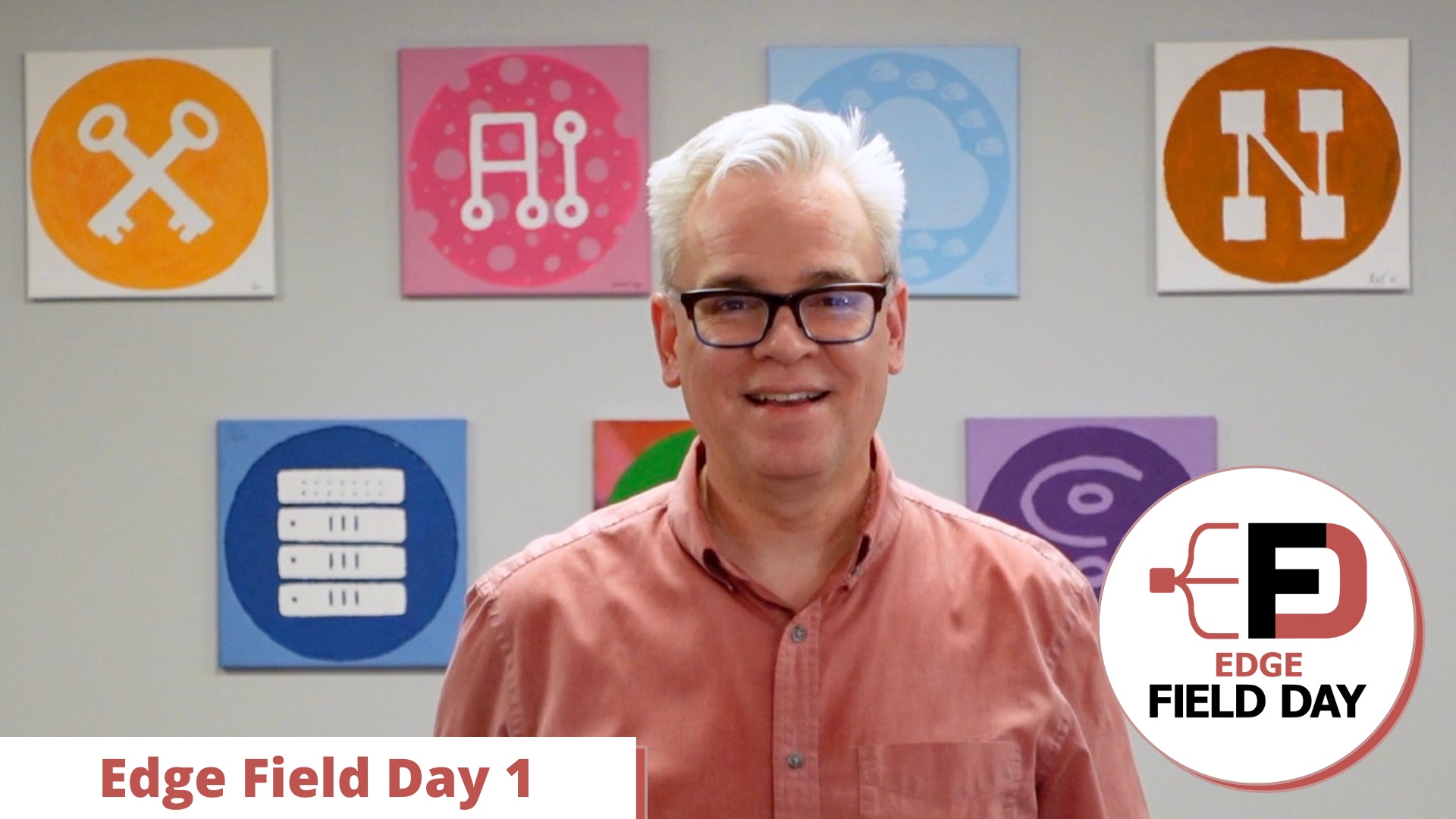 We're excited to announce the very first Edge Field Day event is happening February 22-23, 2023. We hope you can tune in live on LinkedIn or the Tech Field Day website to check out the great lineup of companies presenting at the event. Here is a quick overview of what to look forward to.
It has always included applications running at the edge, but infrastructure and platforms designed for use outside the datacenter are rapidly rising in importance. From Kubernetes to orchestration to networking and storage, we're seeing a whole new category of products for the edge. That's the focus of Edge Field Day and we're thrilled to bring you this new topic. Here's a quick look at our schedule.
Edge Field Day begins with Avassa at 8 AM US/Pacific Time. Avassa provides an application-centric platform for container management at the edge. In their session, we'll follow a platform engineer and an application developer on their quest to orchestrate and monitor containerized application on edge infrastructure. Next is Scale Computing, our host for the day, presenting at 10 AM. Scale Computing is a market leader in edge computing, virtualization, and hyper-converged solutions. Their presentation introduces zero-touch provisioning, a new feature of SC Fleet Manager that enhances quick and easy remote cluster staging. Our last presentation on Wednesday will be from first time presenter Mako Networks at 1:30 PM. The Mako System is a PCI certified, cloud managed, carrier-independent networking solution that makes it easy to connect and manage thousands of global sites in a high performance network that is secure, reliable, scalable, and cost-effective.
On Thursday we'll hear from ZEDEDA, another new Field Day presenter, at 8 AM. ZEDEDA makes edge computing effortless, open, and secure with an orchestration solution that simplifies the security and management of edge applications and infrastructure. Wrapping up the event is Opengear at 11:30 AM. A leader in remote management, Opengear provides out-of-band management and NetOps automation that makes devices at the edge as accessible as those in the datacenter.
All of our sessions are broadcast live on the Tech Field Day website and on our LinkedIn Page. The videos of each presentation will also be available on our YouTube channel soon after the event in case you missed any of them live. We also welcome interaction and participation on Twitter and Mastodon as well as questions for our delegates, just tweet at TechFieldDay and use the hashtag #EFD1. Learn more about this event and others as well as find information about our independent technical influencers over on the Tech Field Day website and sign up for our newsletter to find out more information and upcoming events.