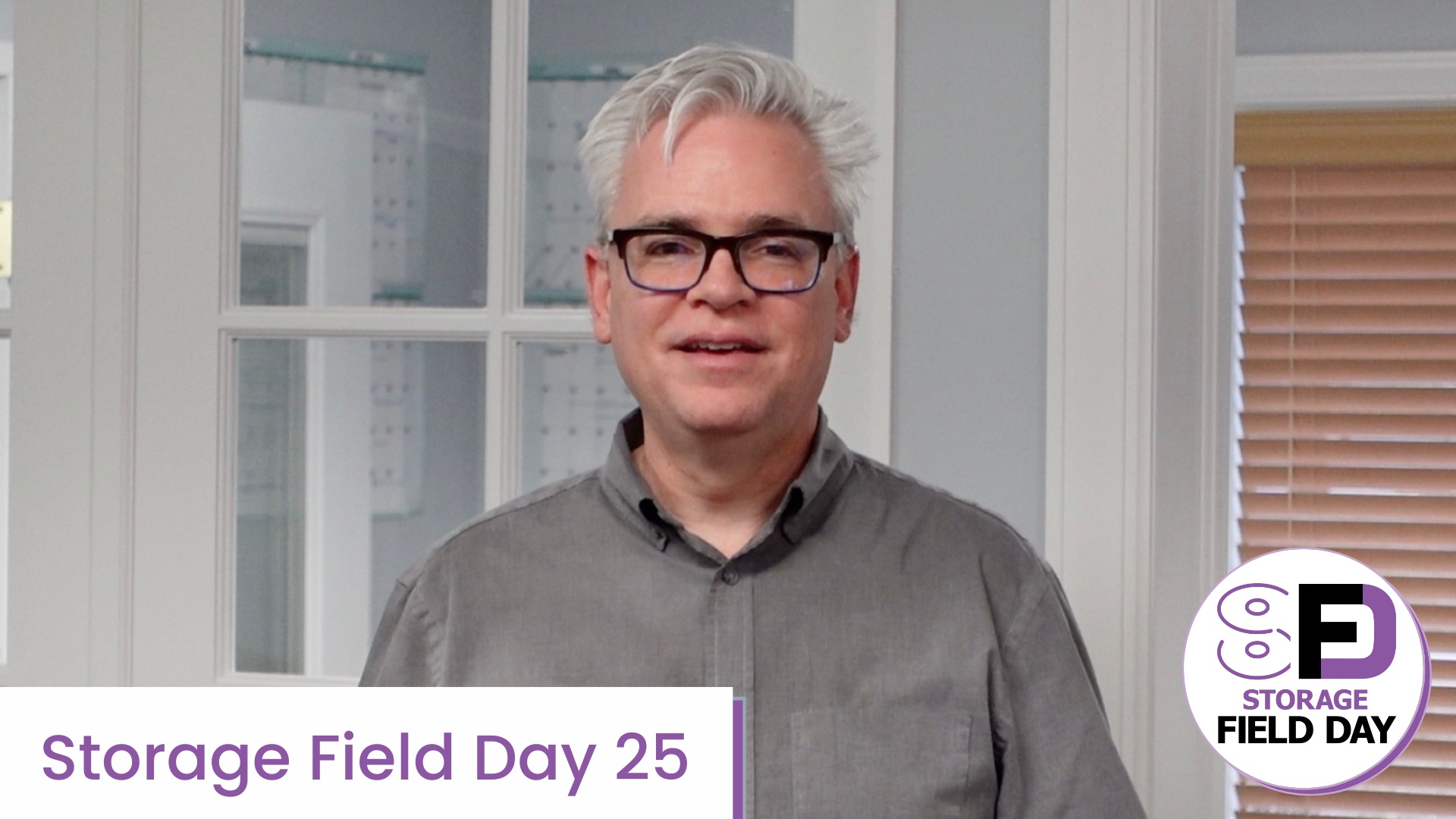 Our next Storage Field Day event is here, coming to you live on LinkedIn and the Tech Field Day website March 22 and 23, 2023 or watch the recordings shortly after each presentation. Here's a quick overview of what to look forward to.
Enterprise Storage continues to advance even as cloud computing, ransomware, security, and data management have shifted the focus of the industry. We're going to spend a few days looking at storage with some of the top thought leaders from leading companies in the industry. The event is broadcast live on TechFieldDay.com starting at 9 AM Pacific Time on Wednesday and 8 AM Pacific on Thursday with presentations throughout the day.
Storage Field Day begins with a Delegate Roundtable live at 9 AM. The discussion will be centered around the many ways storage has changed and the emerging trends being seen in the industry today. Index Engines will present CyberSense at 10:30 AM. CyberSense scans backup data in snapshots to validate the integrity and identify malicious changes indicative of a cyber attack. When an attack occurs, CyberSense provides forensic reporting to diagnose and recover to resume normal business operations. IBM Storage is the next presenter at 1:30 PM. They'll give us an overview of the new IBM Storage landscape as well as deep dives into IBM Storage Scale and IMB Storage Fusion. We will wrap up Wednesday with a presentation from Amazon Web Services at 4 PM. We'll dive into AWS Block Storage, backup, and data protection services which have emerged as a leading platform for enterprise data in the cloud.
Thursday morning kicks off with StorPool at 8 AM. StoragePool will be presenting their parallel multi-node shared nothing primary data storage architecture built for highly automated environments dynamically provisioned with self service UI's where thousands of users can simultaneously manage their workloads. The event will wrap up with a retrospective Roundtable Discussion giving delegates time to consider what they've heard and predict the impact of these new technologies.
All of our sessions are broadcast live on LinkedIn and the Tech Field Day website. They are also recorded and posted to the Tech Field Day YouTube channel shortly after the event. We welcome participation on Twitter and Mastodon using #SFD25. Thank you for joining us for Storage Field Day March 22-23 on our social media channels.